Six climate change activists who stormed the track during last year's British Grand Prix Formula 1 race in a series of disruptive protests against fossil fuels were spared prison sentences on Friday.
Five of the activists were dragged off the track as cars passed during a July protest on behalf of the group Just Stop Oil, which staged a series of protests by blocking a major highway and targeting priceless artworks with engineered stunts to attract publicity.
Protesters took to the track at Silverstone circuit after a first lap crash led to a red flag which slowed down traffic.
ACTIVIST VANDALIZE SCOTLAND'S 'BRAVEHEART' MONUMENT IN CLIMATE PROTEST
"It wasn't about trespassing or obstruction of a highway or criminal damage – to put it colloquially, it was about a different league," Judge Neil Garnham told protesters at Northampton Crown Court.
The group wants the UK government to halt new oil and gas projects.
Three of the protesters were given suspended prison sentences and three were ordered to complete a year of community service.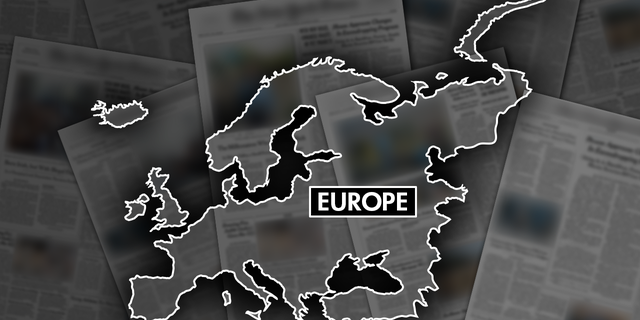 Two of the suspended protesters – Louis McKechnie, 22, and Emily Brocklebank, 24 – were sentenced for gluing themselves to the frame of a £70m Vincent Van Gogh painting just days before the motorway protest.
The judge said the protest on the track created the risk of injury or death, even though he understood they were not meant to cause harm but to draw attention to climate change.
JUST STOP OIL OPENS THE DOORS TO MORE EXTREME PROTESTS, INCLUDING A FAMOUS WORK OF ART
"I knew I was safe where I was at the track. I realized where I was would be great," McKechnie testified. "Those riders are the best riders in the world. They wouldn't even flinch from something like that."
The anti-oil group also splashed tomato soup on the glass covering a van Gogh painting in London's National Gallery and glued it to the frame of a copy of Leonardo da Vinci's 'The Last Supper' in the Royal Academy of Arts.
Similar protests were staged in other European cities, with participants gluing themselves to Johannes Vermeer's 'Girl with a Pearl Earring' in The Hague and throwing mashed potatoes at a Claude Monet painting in a German museum .
CLICK HERE TO GET THE FOX NEWS APP
Just Stop Oil is backed by the US-based Climate Emergency Fund, which supports youth disruptive environmental protests.