Denmark's centrist government wants to spend $5.6 billion over the next decade to modernize military facilities, renovate dilapidated and dilapidated buildings, increase the number of soldiers and upgrade outdated computer systems.
Acting Defense Minister Troels Lund Poulsen called it "a very serious situation" and said on Thursday that previous governments and senior defense officials had not prioritized spending on such facilities.
"They are all responsible for the fact that we ended up in this situation," he said.
DENMARK DEFENSE MINISTER TAKES LEAVE OF LEAVE AFTER MEDICAL CHECK IN COPENHAGEN
"For many years, the security policy situation has worn the military down," Lund Poulsen said. "We are now faced with the important task of restoring the foundations of the armed forces before building on them."
"We lack soldiers and many buildings are out of date or are dilapidated. The same goes for some of our equipment and computer systems," General Flemming Lentner, head of the NATO member Denmark's armed forces, told the press conference.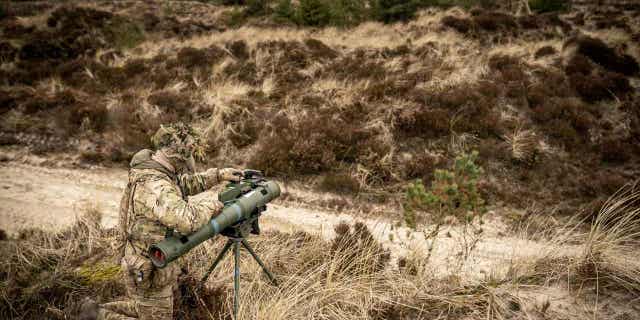 A military base north of Copenhagen has problems with mold and lack of maintenance. The heating in the offices is not working and sometimes there is no hot water for showers, or the water pressure is very low, TV2 reported. Oliver Hansen, a spokesman for the conscripts, told TV2 that soldiers need to be able to withstand harsh conditions in the field but "not in the barracks".
DENMARK EXPECTS A WINTER FREE OF COVID RESTRICTIONS
The Danish Working Environment Agency, which carries out inspections on compliance with health and safety rules in the workplace, has issued several warnings to the armed forces.
The army also suffered from a lack of soldiers to replace those stationed overseas.
Of the $5.6 billion, $1.6 billion is expected to be used for new investment, the government said. He did not provide details on how the money should be spent.
CLICK HERE TO GET THE FOX NEWS APP
Denmark's tripartite majority coalition government consists of the centre-left Social Democrats, the centre-right Liberal Party and the centre-Moderate Party.
The coalition aims to meet NATO's goal of spending 2 percent of gross domestic product on military budgets by 2030, in part as a response to Russia's invasion of Ukraine, and the $5.6 billion will count towards it, he said. said public broadcaster DR.