Grenada is showing growing interest in becoming a republic, with the country's prime minister hoping it will be under his leadership.
In an interview with Sky News' Sabah Choudhry, Grenadian Prime Minister Dickon Mitchell spoke about republicanism, the Commonwealth and the island nation's relationship with the UK ahead of the coronation of the king.
When asked if there would be a Grenadian republic in his lifetime, Mr Mitchell replied: "I believe there will be."
The 45-year-old prime minister, who has been in office for 10 months, said he was "hopeful" it will happen during his term, but ruled out any concrete constitutional change before 2024.
"It's not an immediate priority for us," he said, citing economic, health and social issues as being more important right now.
The news comes later Jamaica said it had accelerated its plans become a republic – as early as next year – as Commonwealth countries take part in the King's coronation this weekend.
Regarding Jamaica's position, Mr Mitchell said: "Obviously this is a decision for the Jamaican people and the Jamaican government.
"Jamaica has a long history. With the UK, Jamaicans are very proud, very nationalistic. So I think they will decide, once they have the chance, what is in their best interest. "
Jamaica could be a republic by 2024

The prime minister said the population of Granada was divided towards republicanism, with some "apathetic" because they believed it would "make no difference" in their daily lives.
However, he added that "education" was important if Grenada was to progress towards self-reliance.
He said: "If the public is convinced that it's the right thing to do, then I think we'll see the energy being galvanized and I think we'll see ourselves going in that direction."
The Prime Minister, however, stressed that even if Grenada became a republic, he would like to maintain good relations with the United Kingdom.
Another Caribbean country, Barbados officially became a republic in 2021, moving from a parliamentary constitutional monarchy that had the late Queen as head of state.
Mr Mitchell disagreed with what Barbados had replaced the Queen with – a ceremonial head of state alongside an elected Prime Minister.
Preferring the idea of ​​an elected leader, he said: "You have a ceremonial head of state, so you have the governor-general who basically represents the monarch, and then you have a prime minister.
"It's not cheap. If you're a small developing country…the cost of government matters. Because if you have too expensive government, that means you're investing resources in government that can be better used for education, health care, to improve the general level of care of citizens."
Learn more:
King's coronation accelerates plans for Jamaican republic – with referendum 'as early as 2024'
Churches and homes attacked and burned in India violence
The Royal Family and the Caribbean
The Royal family have recently had strained relations with Caribbean countries.
Last year, the Queen's youngest son, Edward, and his wife Sophie were encountered opposition during their tour of the Caribbean on protests against colonialism. They canceled their visit to Grenada before the tour even started.
A month before, Prince William condemned slavery while speaking in Jamaica, but did not apologize.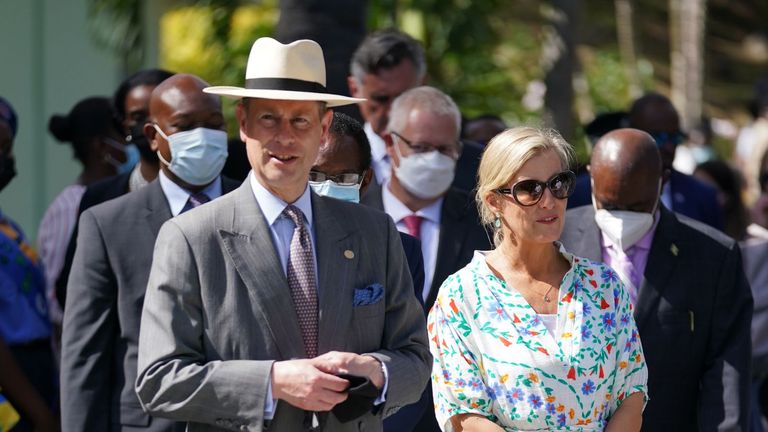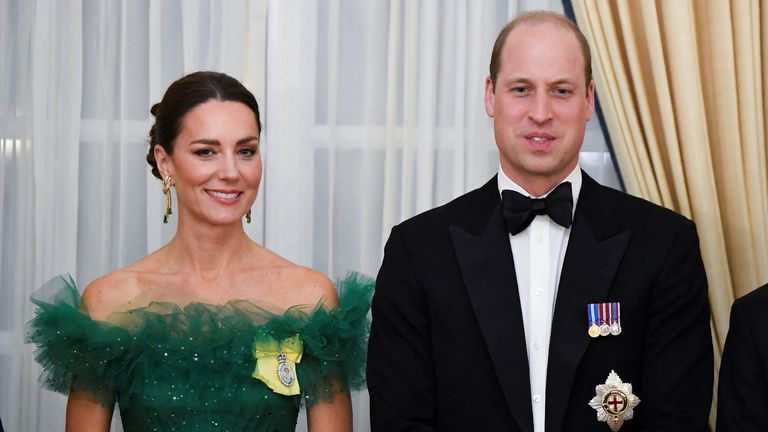 On this, the Grenadian Prime Minister said: "It's always a bit unsettling why an apology seems so difficult."