The wife of a man suspected of killing five of his neighbors in Texas has been arrested.
Divimara Lamar Nava, 53, is in custody in connection with the massacre allegedly conducted by Francisco Oropeza on Friday night in Cleveland.
Oropeza, 38, fled the scene of the shooting and, after a four-day search, was discovered hidden under a pile of laundry at a house in the town of Conroe, about 20 miles (32 km) from where the accident occurred.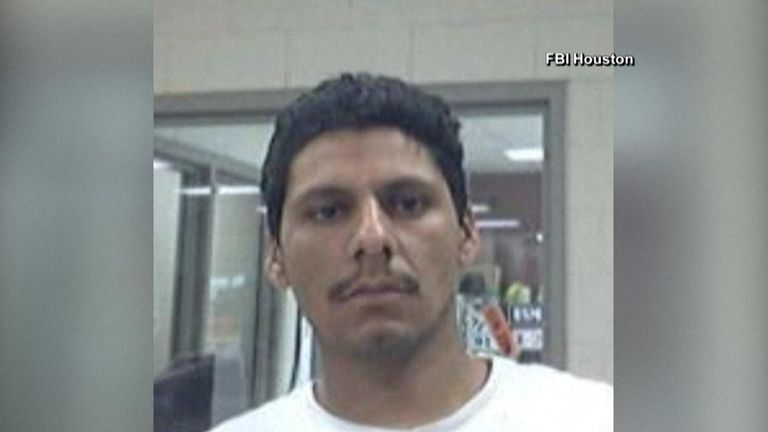 Nava, believed to be Oropeza's wife by Montgomery County Sheriff Rand Anderson despite not being listed as legally married, had previously denied knowing her partner's whereabouts.
However, officers were led to believe she had hidden him in their Conroe shared home, where he was found and arrested on Tuesday.
Nava was arrested Wednesday and held in prison on charges of "obstructing the arrest or prosecution of a known criminal," according to online prison records.
Oropeza is suspected of running the attacks after his neighbors asked him to stop shooting a gun in his garden late at night because a child was trying to sleep.
To know more:
Inside a Secret Drug Lab: Gunshot wounds, lethal chemicals, and cartel bosses
Police officer's 'miraculous' escape from out-of-control car at 120mph filmed
Five people killed in Texas shooting

Wilson Garcia, the father of the one-month-old baby who was crying before the shooting, described how Oropeza entered his family home, shooting first his wife and then his nine-year-old son.
The gunman's victims were all from Honduras and were identified as Diana Velazquez Alvarado, 21; Julisa Molina Rivera, 31 years old; José Jonathan Casarez, 18; Sonia Argentina Guzman, 25; and Daniel Enrique Laso, 9 years old.
The murder suspect is from Mexicoand faced deportation four times in the span of seven years, according to US Immigration.
San Jacinto County Sheriff Greg Capers said, "[Oropeza] will be charged with five counts of murder."