First Lady Jill Biden will attend King Charles III's coronation on Saturday, representing the United States in the historic event despite President Joe Biden's absence.
"Headed to the UK for the Coronation of King Charles III — the first in 70 years!" the first lady wrote in an Instagram post Thursday. "It's an honor to represent the United States for this historic moment and celebrate the special relationship between our countries."
Over 2,000 guests including many heads of state, will gather at Westminster Abbey for the coronation, scheduled to take place on Saturday, May 6 and starts at 11 am in London, which is 6 am Eastern Time.
The White House commented on President Biden's absence noting that no US president has attended any of the seven coronations of a British monarch since the country declared independence in 1776.
WHITE HOUSE'S KARINE JEAN-PIERRE STUMBLES WHEN PRESSED ON BIDEN ABSENCE AT KING CHARLES' CORONATION
In June 1953, former President Dwight D. Eisenhower did not travel to Queen Elizabeth's crowning. Instead, he sent a delegation on his behalf including the former Secretary of State George Marshall; Gen. Omar Bradley, the chairman of the Joint Chiefs of Staff; and then-California Gov. Earl Warren.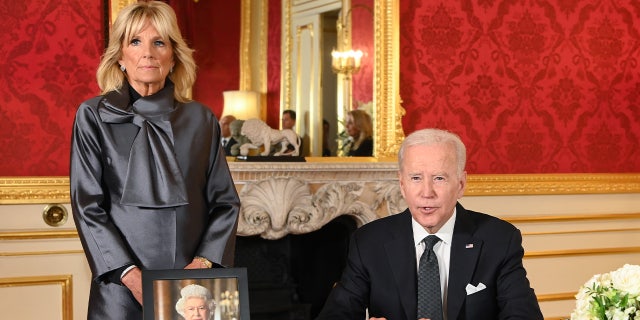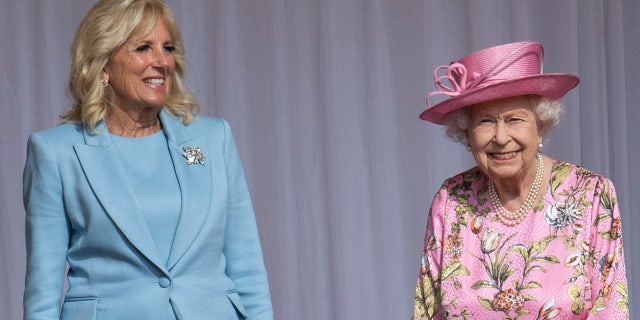 At a Wednesday, May 3 press conference, White House press secretary Karine Jean-Pierre stumbled while responding to why the president was not attending the anticipated event. The press secretary touted the presidents "good relationship" with the King and assured that he plans to meet with King Charles in the future.
"The president had about a 25-minute, 30-minute call with the King Charles III, during which he congratulated the King — I think we put that out last night — to his upcoming coronation, and they had a very friendly conversation," Jean-Pierre told one reporter who asked why Biden was not attending as head of state. "They have a good relationship with the King. He talked about how he enjoyed meeting — visiting — the Queen, I should say, back in 2021 — he and the first lady, at Windsor. And he hoped to visit again soon."
PRINCE HARRY AND MEGHAN MARKLE'S LAST-MINUTE POWER PLAY AHEAD OF KING CHARLES' CORONATION: EXPERT
The Bidens were last in London together in September for the funeral of Queen Elizabeth II after her death on Sept. 8 at Balmoral Castle in Scotland.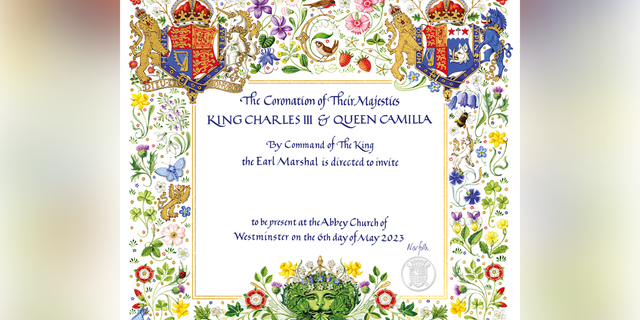 Last month, the royal family released the official coronation invitation featuring exquisite details.
The coronation invitation was designed by Andrew Jamieson, hand-painted in watercolor with gold foil detailing, and printed on recycled material. Details of the invitation include the floral emblems of the UK, a British wildflower meadow and wildlife, alongside the official coat of arms.
CLICK HERE TO GET THE FOX NEWS APP
Central to the invitation is the motif of the Green Man, a figure from British folklore, symbolic of spring and rebirth, to celebrate the new reign, the Royal family's website announced.