As the nation's most impressive steeds line up to compete in this year's Kentucky Derby on Saturday, another competitive race will be hitting its final stretch in the Bluegrass state: the heated Republican primary to decide who will take on Democratic Gov. Andy Beshear in November.
Beshear, one of the nation's few Democratic governors of a deep-red state, is up for re-election after a first four-year term that has surprisingly seen him become one of the most popular governors in the country, considering the stark political divide facing the nation, according to polls.
Three Republican hopefuls have separated themselves from the crowded field of 12 candidates hoping to win the GOP nomination. But with sparse polling indicating no clear leader from the trio, each has only 10 more days to make their case to Kentucky Republicans on why they're the best chance at flipping the governor's mansion red.
Fox News Digital spoke with former UN Ambassador Kelly Craft, state Attorney General Daniel Cameron and state Agriculture Commissioner Ryan Quarles as they geared up for their final push to win over voters, and none lacked confidence that they were the best positioned to be the first one across the finish line comes Tuesday, May 16.
CONTENTIOUS GOVERNOR'S RACE GOES NATIONAL AS CRUZ BACKS FORMER AN AMBASSADOR KELLY CRAFT
"I've invested my time in going and meeting people at their moment. And when you invest in people, when you sit down, and you listen to people — Kentuckians are very smart. If you've not listened, they know by the questions that you ask them. So I've been investing in Kentuckians," Craft told Fox.
"Like I said, in September, I'm in, and I'm going to go all out, because Kentucky is worth it. I've never forgotten where I come from," she added. "I was able to achieve the American Dream, Kentucky's promise, as was my husband. . . . We've earned everything we've ever had. And it's not really about this election, it's about the generations to come. And that's why I'm in there."
Quarles emphasized his effort to win over the undecided Republicans across the state through a strategy that avoided negative attacks, an "intelligent" focus on the issues facing Kentuckians, and a strong "old-fashioned" grassroots organization.
"I think that my path toward victory is becoming more clear every single day," he told Fox, trumpeting his connection to rural Kentuckians and farmers through his eight-year tenure as agriculture commissioner. "I believe that we are peaking at the right time in this race, meaning our grassroots, our media plan and our travel schedule are all coming together."
BLACK REPUBLICAN RIPS LIBERAL PAPER'S 'RACE BAITER' CARTOON DEPICTING HIM WITH LIGHTENED SKIN, BACKWARDS HAT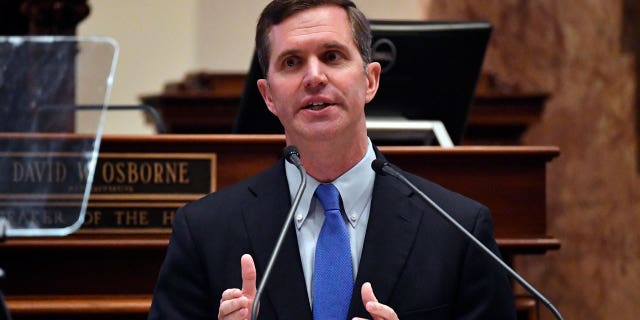 Cameron told Fox that Kentucky Republicans understood he was the true conservative candidate in the race. "They understand who's been fighting for them over these last three years, and they understand who's been endorsed by Donald J. Trump. And that's me," he said.
"I think we're going to continue to expand our lead and come really strong out of this primary, be the nominee, and be ready to beat Andy Beshear in November," he added.
Each of the candidates has been largely in step on many of the most talked-about issues on the campaign trail, including tackling Kentucky's fentanyl crisis and its connection to the border problems facing the country as a whole. Each has also been sharply critical of Beshear's tenure, specifically on his handling of the COVID-19 pandemic and gender-related issues. Beshear recently garnered criticism from the three for vetoing a bill that would have banned gender-transition surgeries for children.
Each has also sought to elevate other individual issues they feel need to be addressed across the state.
Craft, who touts the more than 100 kitchen table meetings she's held since launching her campaign, has emphasized the need to overhaul Kentucky's education system to improve its competitiveness with those of other states, starting with removing the state's education commissioner.
RED STATE DEMOCRAT DOESN'T 'LIFT A FINGER' AGAINST BIDEN POLICIES RAVAGING HIS CITIZENS: GOP GOVERNOR HOPEFUL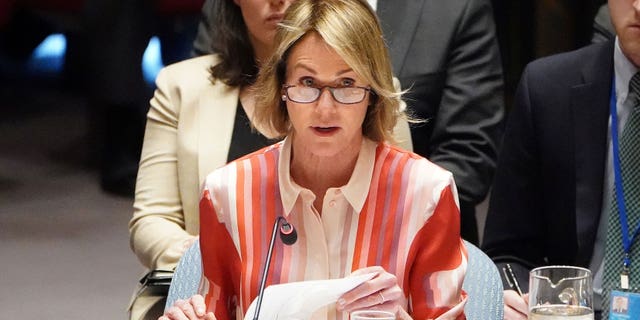 Quarles has released a number of "Common Sense Plans" that have put a focus on a range of specific issues, including addressing mental health shortcomings and legalizing medical marijuana.
Cameron has gone after a number of "woke" issues but has specifically vowed to keep Environmental, Social, and Corporate Governance, or ESG, investment standards out of Kentucky's pension plans, and he has called on the other candidates to pledge to do the same .
Solutions to Kentuckians' issues haven't been the sole focus of the race, however, as the Cameron and Craft campaigns, and outside organizations supporting them, have increasingly clashed with attack ads aimed at each other.
The attacks from Craft's campaign and its allies have included claims that Cameron, in his role as attorney general, allowed a "woke" Department of Justice to "take over" the Louisville police department to investigate alleged constitutional violations following the death of Breonna Taylor in 2020, something Cameron has called "a flat out lie."
VULNERABLE DEM GOVERNOR SKEWERED BY CHALLENGERS FOR REJECTING RECORDS REQUEST ON COVID CLOSURES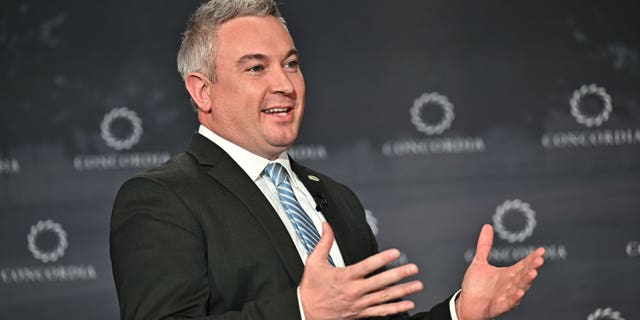 A group supporting Cameron released an ad calling Craft "desperate" over her attacks against him. It also heralded former President Donald Trump's endorsement of Cameron over Craft by pointing out that she served in the former president's administration as his ambassador to Canada and later the UN but did not receive his endorsement from him. Trump, however, endorsed Cameron before Craft entered the race.
Other endorsements have started to roll in amid the attacks, with the most recent being Republican Texas Sen. Ted Cruz's backing of Craft earlier this week. She also has the support of House Oversight Committee Chairman Rep. James Comer, R-Ky., as well as a number of Kentucky state legislators and other local officials.
Former University of Kentucky All-American swimmer Riley Gainesa well-known critic of biological males competing in women's sports, has also joined Craft on the campaign trail.
Aside from the widely coveted support that Cameron has from Trump, he is also being backed by Susan B. Anthony Pro-Life America and a number of local law enforcement officials.
TRUMP AN AMBASSADOR VOWS 'FULL COURT PRESS' TO COMBAT CHINA'S FENTANYL 'ABUSES' IN THIS STATE IF ELECTED GOV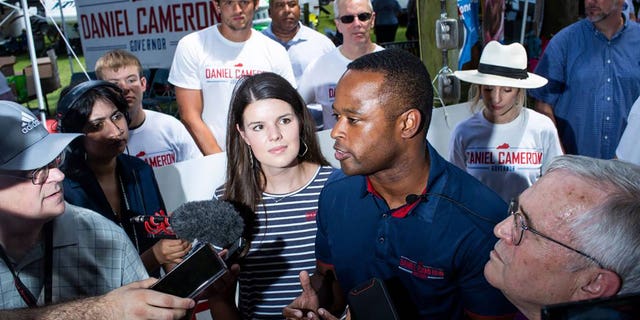 Quarles has been endorsed by a commanding portion of Kentucky's farmers and a whopping 235 local elected officials, including one-third of all county judge executives.
Early in-person voting for the primary will be held Thursday, May 11 through Saturday, May 13. Polls will be open on primary day, Tuesday, May 16, from 6:00 am to 6:00 pm local time.
CLICK HERE TO GET THE FOX NEWS APP
The winner will likely face Beshear, who is expected to easily win the Democratic nomination, on Tuesday, Nov. 7 in the general election.