Supreme Court Justice Sonia Sotomayor did not recuse herself from cases involving Penguin Random House, even though the book publishing company paid her over $3 million for her memoir.
According to public disclosures first reported by the Daily Wire and reviewed by Fox News Digital, the associate justice was paid nearly $1.2 million for a book advance from the Knopf Doubleday Group, a part of the publishing conglomerate. In 2012, she reported receiving two advance payments from the publisher totaling $1.9 million.
The following year, in 2013, Aaron Greenspan sued Random House claiming the company had rejected his book proposal about his Harvard classmate Mark Zuckerberg and the founding of Facebook but awarded a deal to another author of the same topic that eventually became the movie The Social Network .
That case, Aaron Greenspan vs. Random House, made its way to the Supreme Court but was ultimately denied a hearing.
DEMOCRATS PRESS SUPREME COURT CHIEF JUSTICE TO INVESTIGATE CLARENCE THOMAS' TRIPS WITH GOP MEGADONOR
In 2017, Sotomayor began receiving payments each year from Penguin Random House, which continued annually through at least 2021, and totaled roughly $500,000. She received approximately $3.6 million in total from Random House and its subsidiaries.
But Sotomayor still participated in subsequent cases involving the publishing company.
In October 2019, children's author Jennie Nicassio petitioned the court to hear her lawsuit against Random House alleging that the company had copied her book by selling one that was nearly identical.
On February 24, 2020, the Supreme Court voted to deny Nicassio's appeal.
FRIEND RIPS MEDIA'S 'DESPICABLE' EFFORT TO 'SMEAR' CLARENCE THOMAS FOR GOP DONORS' PAYMENT TO SCHOOL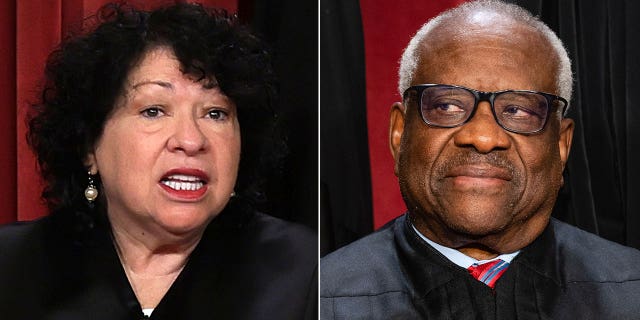 Sotomayor's next check for royalties, coming in May of that year, was her largest ever from Random House, at $82,807, according to public disclosures.
The Supreme Court does not reveal how individual justices vote on whether or not to accept a case to be heard, but it does note when they recuse themselves, which Sotomayor did not do.
The reports come in the wake of recent controversy involving Justice Clarence Thomas, who accepted vacations from GOP mega-donor Harlan Crow. This week, ProPublica published a report that Crow also paid for Thomas' great-nephew to attend private school.
DEMOCRATS ATTACK CONSERVATIVE SUPREME COURT JUSTICES BUT HAVE LONG IGNORED LIBERAL JUSTICES' ETHICAL ISSUES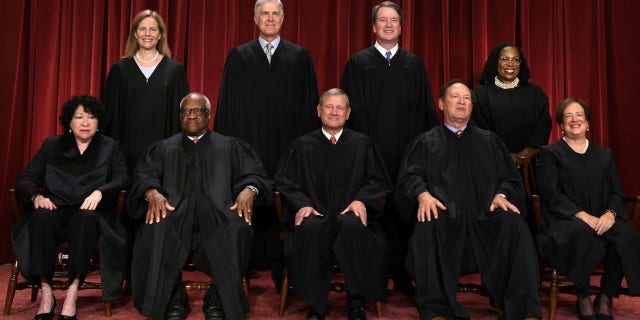 "Justice Sotomayor received millions of dollars from an entity with business before the Court and liberals . . . could care less," JCN president Carrie Severino told Fox News Digital. "The coordinated campaign against the Republican-appointed justices is about intimidation, not ethics."
Fix the Court, a nonpartisan nonprofit aimed at creating more transparency for federal courts, says that Sotomayor should have recused herself.
"There are no explicit rules or laws about recusing in a case where your book publisher is a party, but I believe the first line of the federal recusal law — that justice shall disqualify themselves when their impartiality might reasonably be questioned — would apply here, "Gabe Roth, executive director of Fix the Court told Fox News Digital in an email.
CLICK HERE TO GET THE FOX NEWS APP
Democrats say Thomas' failure to disclose these items violates judicial ethics and have called for stricter ethics rules for Supreme Court justices.
But Republicans say that the reports are politically motivated against the conservative justice.
"This assault on Justice Thomas is well beyond ethics," said Sen. Lindsey Graham, R.S.C. "It's about trying to delegitimize a conservative court that was appointed through the traditional process."