NEW DELHI: Delhi Capitals recorded an emphatic seven-wicket win against visiting Delhi Royal Challengers Bangalore on Saturday. Following the win, DC captain David Warner said the strategy was to target pace ace Mohammed Siraj and simply "deal with him".
DC had a landslide victory over RCB with Phil Sale playing a fiery innings of 87 runs and middle batsman Rilee Rossouw finished with an unbeaten 35.
Chasing 182 for victory, Delhi Capitals hit their target for loss by three wickets with 20 balls to spare.
Tackling Siraj was key and both Warner and Salt chased RCB's spearhead from the start, smashing him for 28 runs in two overs. Siraj never returned to pitch his full share.
1/10
DC vs RCB IPL 2023: Philip Salt ruins Virat Kohli's homecoming
"It was absolutely fantastic. I thought 180 was possible (score achievable). The ball started sliding right," said Warner, who scored 22 runs and shared a 60-run partnership with Salt, at the post-game presentation .
"We said from the beginning that we wanted to try and target Siraj. That was our intention. We knew he played very well and he was their backbone, so if we can tackle him, it would work in our favour."
The DC skipper also praised veteran pacer Ishant Sharma for limiting Bengaluru's outfit to a chaseable total.
"Thank you to the bowlers. They were brilliant. They bowled 130 twice. We have a strong Indian bowling unit with Ishant (Sharma) and Khaleel (Ahmed). And we look like a good team now."
"Player on the court" Salt, who had the highest score of the season, said he never took his foot off the pedal once he got going.
"We talked about tackling them. We saw how good they were in Bangalore when they had their tails up. Something that is a real strength of mine is that if I really ride a motorcycle I don't take my foot off the pedal too often."
South African mid-level batsman Rossouw said his side played with a lot of "freedom" knowing full well that losing another game could end their hopes in this season's IPL. Lui also said it was a tricky wicket to bat over, but Salt played an incredible innings on a difficult pitch to win it for the Capitals.
"It was fantastic. It was quite a tricky shot. It was very slow and it was gripping, it was turning. I think Salt put a blinder in the first six, otherwise it was a tough wicket.
"We can't lose another game, so we go out with the freedom to play however we want. Keep going as far as possible and who knows, we'll be lucky and make it to the playoffs."
RCB captain Faf du Plessis, said DC batsmen put pressure on his bowlers, forcing them to make mistakes.
"We have to give credit to their batsmen, they played really well. The pressure their batsmen put on the spinners led to some errors. They sat our bowlers down for a while after the powerplay. They pretty much broke the rear of the chase in the first six, how they were going".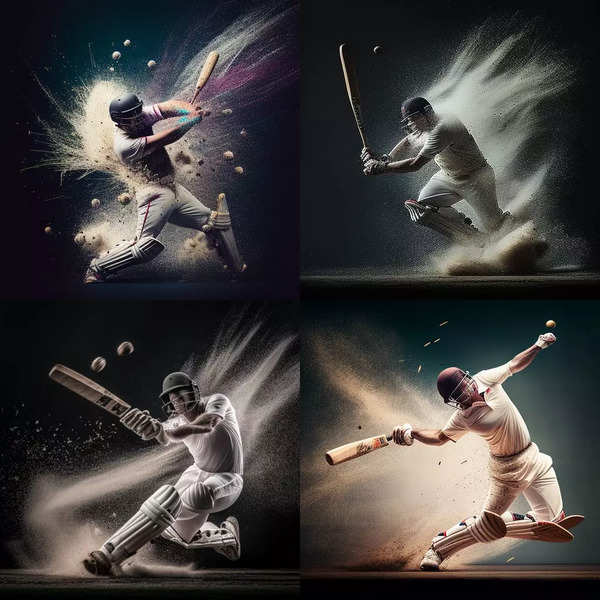 (With inputs from PTI)