Iran hanged two men on Monday on charges of blasphemy as summary executions continue to mount after months of unrest across the Islamic Republic.
Death sentences handed down for blasphemy remain rare in Iran, despite more than 200 executions Tehran has carried out this year alone, Norway-based Iran Human Rights reported.
Yousef Mehrad and Sadrollah Fazeli Zare were executed in central Iran's Arak prison after they were arrested in May 2020 for their participation in a Telegram channel dubbed 'Criticism of Superstition and Religion', according to the US Commission on international religious freedom.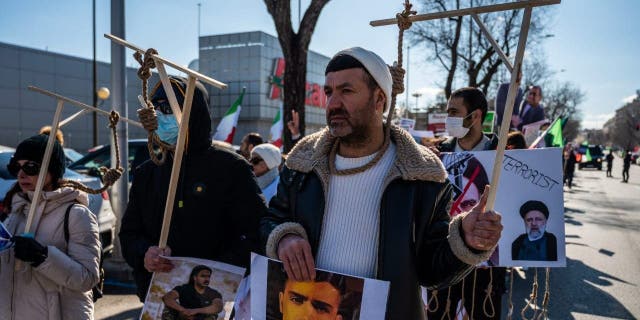 GROUP THREATENS AYATOLLAH IN IRANIAN FOREIGN MINISTRY HACK, THEN FOLE PHOTOS OF SENSITIVE DATA
It is unclear what exactly the two men wrote on the messaging channel, but both were forced to face months of solitary confinement and prevented from contacting their families.
According to Iran's Judicial News Agency Mizan, the men were arrested for allegedly insulting Islam's Prophet Mohammed and claimed to have burned a Koran.
Tehran has increased its executions over the past year following riots that erupted in September over women's rights issues after Mahsa Amini, 22, was beaten and arrested by Iranian morality police who said she was wearing her hijab improperly.
Amini later succumbed to his wounds, sparking a fury across Iran and sparking massive anti-regime protests.
As of March 2023, Iranian authorities have reportedly admitted that at least 22,000 people have been arrested in connection with the protests, hundreds have been killed and dozens sentenced to death.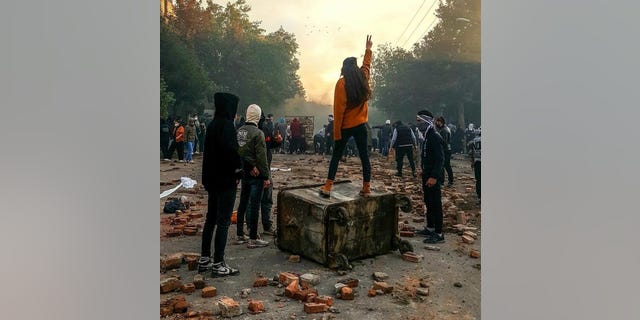 IRAN REGIME UNLEASHES AI TO 'MAXIMIZE SUPPRESSION IN A WHOLESALE WAY', EXPERT SAYS
According to Amnesty International, it is estimated that thousands of minors have been subjected to the same type of torture as the adults arrested in coordination with the protests, and have not only endured harsh living conditions in their detention, but also "beatings, floggings[s]electric shock, rape and other sexual violence" against children as young as 12.
Unfair trials, gross human rights violations and summary executions have become increasingly common in Iran since December, when the first executions were carried out in connection with women's rights protests.
CLICK HERE TO GET THE FOX NEWS APP
The director of the Iran Human Rights group condemned Monday's executions as "medieval in nature" and said: "The international community must demonstrate by its reaction that executions for expressing an opinion are intolerable."
"The international community's refusal to react decisively is a green light for the Iranian government and all like-minded people around the world," he added in a statement.
The Associated Press contributed to this report.