Economist, politician and former head of the United Nations Development Program Kemal Dervis died on Monday at the age of 74, Turkish news reports reported.
He was being treated for an unspecified illness in Washington DC, the state-run Anadolu News Agency reported, as did BBC Turkish and t24, which first reported the news.
In early 2001, during the worst economic crisis in Turkey's modern history, Dervis left his job at the World Bank, where he had worked for more than two decades, and joined the government at the invitation of then Prime Minister Bulent Ecevit. Inflation was through the roof and the stock market had crashed.
TURKISH AUTHORITIES DETAIN MORE THAN A DOZEN PEOPLE DURING AN OPPOSITION COMMUNION WHICH HAS BEEN DISRUPTED DUE TO VIOLENCE
As Minister of Economic Affairs, Dervis was largely responsible for the success of the three-year economic recovery plan launched that year, which included major structural changes and banking reforms.
He also negotiated loans from the International Monetary Fund, a highly unpopular move as deep spending cuts were needed. However, they would lead to a rapid recovery in economic growth in 2002 and a significant reduction in inflation by 2003.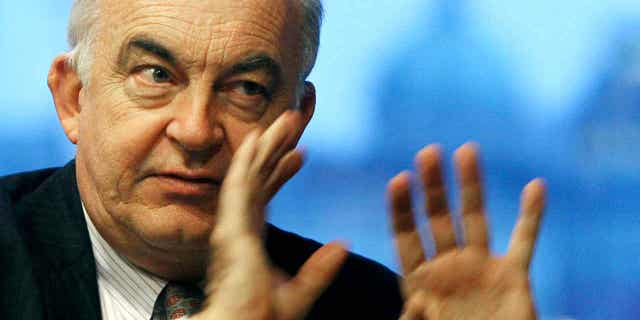 He resigned his ministerial post in August 2002 and was elected as an MP for the main opposition Republican People's Party, known as the CHP, in the general elections which took place later that year.
TURKEY CLOSES AIRSPACE TO ARMENIAN FLIGHTS OVER OBJECTIONS TO MONUMENT
In 2005, the United Nations General Assembly unanimously confirmed Kemal Dervis as administrator of the United Nations Development Programme. The post is the third highest in the United Nations after the secretary-general and deputy secretary-general. He did not seek a second term in 2009 when his four-year term expired. "I learned of Kemal Dervis' death with great sadness," tweeted Ozgur Demirtas, a finance professor at Sabancı University. "He is an economist and a very important minister. He was the architect of the recovery from the 2001 crisis. If the reforms wanted by Kemal Dervis had not been implemented, Turkey would have been stuck in the 2001 crisis. My condolences".
"I am very saddened by the loss of our esteemed minister Kemal Dervis whose work I deeply appreciate and who has successfully represented our country on the world stage," tweeted former minister and current opposition politician Ali Babacan.
CLICK HERE TO GET THE FOX NEWS APP
Born on January 10, 1949, Dervis received his BA and MA from the London School of Economics in 1968 and 1970, respectively, and his PhD from Princeton University in 1973. He is the author and co-author of numerous books on economics, including including "Inequality in America: facts, trends and international perspectives", in 2012, and "Recovery from the crisis and contemporary social democracy", in 2006.