The White House announced Monday that President Biden would veto a GOP-led border security bill if it passed through Congress.
"While we welcome Congress' engagement on meaningful steps to address immigration and the challenges at the border, this bill would make things worse, not better," the White House announced. "Because this bill does very little to actually increase border security while doing a great deal to trample on the Nation's core values ​​and international obligations, it should be rejected."
ABBOTT ACTIVATES 'TEXAS TACTICAL BORDER FORCE,' 545 MORE NATIONAL GUARDSMEN DEPLOYED BEFORE TITLE 42 EXPIRES
The bill, sponsored by Reps. Mario Diaz-Balart, R-Fla., and Tom McClintock, R.-Calif., would require renewed efforts to build a border wall, more border patrol agents and more financial incentives for them to do their job, an end to catch and release policies and other initiatives intended to better manage mass migration at the southern border.
Biden's promise to veto comes as the so-called "Title 42" policies are set to expire on Thursday – they allow border officials to more easily keep immigrants out of the country as a way to prevent the spread of COVID. The president will send 1,500 troops to the border to counter an anticipated flux of migrants.
MAYORKAS RIPPED FOR SAYING THERE ARE 'ORDERLY PATHWAYS' TO ENTER COUNTRY LEGALLY: 'THAT'S FOR SUCKERS'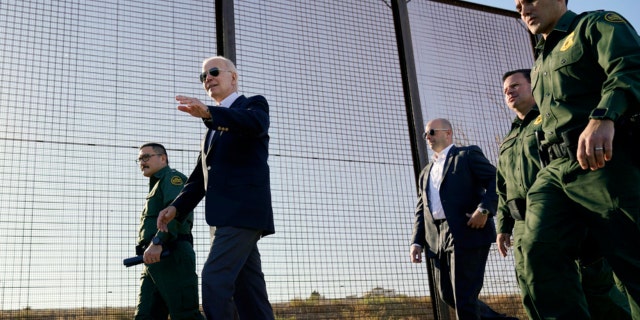 The White House detailed extensive criticisms of the GOP immigration bill, which it claimed would "cut off nearly all access to humanitarian protections in ways that are inconsistent with our Nation's values ​​and international obligations." The bill, the White House said, would hinder the effectiveness of its mobile technology to process noncitizens in need of asylum, including Ukrainians. Another concern noted is a lack of funds that could be used for local initiatives to manage mass migration.
"The Biden-Harris Administration's approach to border management is grounded in this strategy – expanding legal pathways while increasing consequences for illegal pathways, which helps maintain safe, orderly, and humane border processing," the White House stated. "HR 2 does nothing to address the root causes of migration, reduces humanitarian protections, and restricts lawful pathways, which are critical alternatives to unlawful entry."
GOP SENATORS URGE BIDEN TO REVERSE TITLE 42 TERMINATION, CITING ESTIMATES OF MIGRANT DELUGE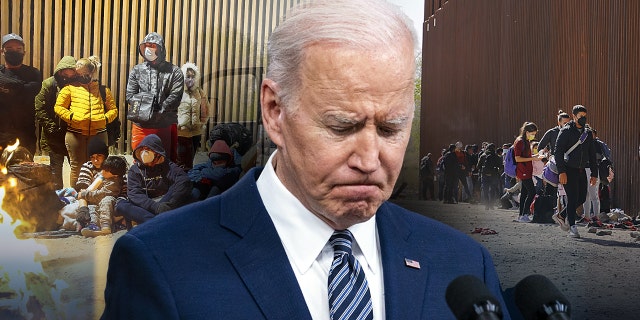 A coalition of more than a dozen hawkish immigration groups cosigned a letter last week in favor of the GOP border security bill, which they described as a "forceful and serious" attempt to counter mass migration at the border.
CLICK HERE TO GET THE FOX NEWS APP
"The undersigned coalition writes in strong support of HR 2, the Secure the Border Act. This flagship package represents the strongest border security and enforcement legislation put forth to date, and fulfills key promises made in the Commitment to America," the groups wrote in a letter to congressional leaders.