A handful of House Republicans have put forward new legislation that would prohibit the federal government from allowing people to designate their gender as "X" on their passports, which the Biden administration allowed starting in 2022 as a way to advance "gender diversity."
Rep. Debbie Lesko, R-Ariz., proposed two bills that are designed to end this practice, in part, she said because the government's foreign policy apparatus needs to be more focused on foreign policy and less on scoring points with far-left ideologues .
"I introduced these bills to prohibit the 'X' gender designation," she said in a statement to Fox News Digital. "The Biden administration has weakened our national security and emboldened our enemies with their failed leadership and disastrous foreign policy agenda."
RILEY GAINES NEVER CONSIDERED HERSELF A FEMINIST. THEN SHE RACED LIA THOMAS
"As a result of this national security crisis, this administration's top priority should be protecting the homeland by properly screening and vetting travelers, not wasting taxpayer resources to push the far left's gender ideology," she added.
Last year, Secretary of State Antony Blinken announced that people would be allowed to select "X" as their gender on their passport, which he said could be used to cover a range of gender designations such as non-binary, intersex and gender non- conforming.
2024 HOPEFUL RAISES CONCERNS ON TRANS IDEOLOGY NEGATIVELY IMPACTING KIDS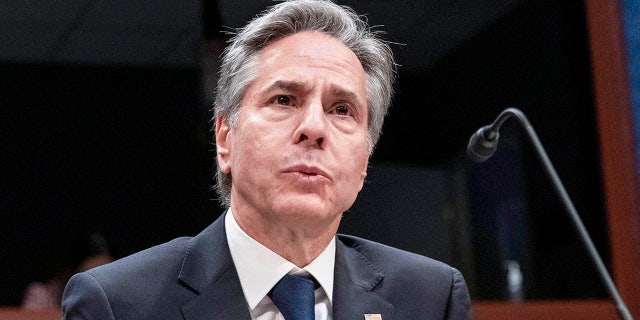 "After thoughtful consideration of the research conducted and feedback from community members, we concluded that the definition of the X gender marker on State Department public forms will be 'Unspecified or another gender identity,'" Blinken said. "This definition is respectful of individuals' privacy while advancing inclusion."
State said it consulted with other countries on how best to include gender identifiers other than "male" and "female," along with the Centers for Disease Control and Prevention and "members of the LGBTQI+ community."
One of Lesko's bills would prevent the State Department from using the "X" gender designation, and her second bill would prevent the Transportation Security Administration from using that designation in their PreCheck program that pre-clears travelers for flights and allows them to skip the more time-consuming check-in process.
BIDEN ADMINISTRATION FUNDS STUDIES ON DANGER OF TRANSGENDER HORMONAL TREATMENTS EVEN AS IT PUSHES THEM ON KIDS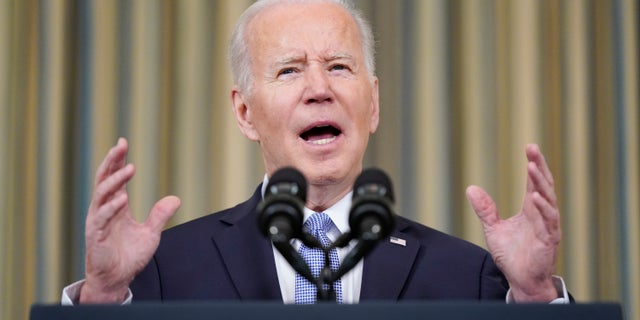 Lesko told Fox News Digital she hopes to work with the relevant House committees and House GOP leaders to bring up the bills for a vote, and said they align with GOP efforts aimed at "protecting our national security and stopping the Biden administration's woke agenda."
The Biden administration has supported several "gender identity and inclusion" programs over the last few years. In March, President Biden's Office of Personnel Management instructed federal agencies to set out clear policies for allowing federal workers to transition to another gender in the workplace in ways that ensure their privacy and also ensure that coworkers identify them according to their preferred gender.
CLICK HERE TO GET THE FOX NEWS APP
And in April, the White House said Biden would veto a bill aimed at keeping biological males out of women's sports in school. That bill passed with zero votes from Democrats in the House, and the White House said it would unfairly create an "absolute ban on transgender students – even those as young as elementary schoolers – playing on a team consistent with their gender identity."