Vladimir Putin has said a 'war has been unleashed' against Russia as he marks the anniversary of the victory over Nazi Germany in World War II.
Addressing rows and rows of uniformed soldiers in Moscow's Red Square, he said the world was at a turning point and Russia was engaged in a patriotic struggle for its future.
VE Day parades are normally huge displays of marching troops and rolling tanks – but with high Russian casualties in Ukraine, it is notable that few tanks were seen in the capital today.
Reports on social media suggest only one tank has been involved in commemorations in Moscow this year.
In a 10-minute speech, Mr Putin repeated familiar messages he has delivered repeatedly since last year's full-scale invasion of Ukraine.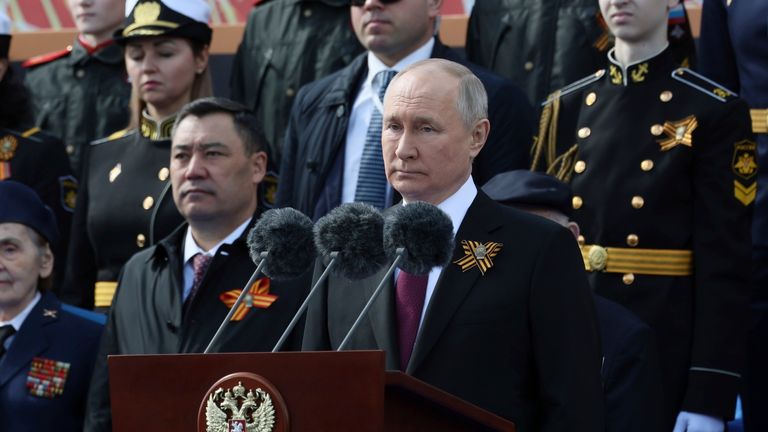 He accused the "Western globalist elites" of sowing Russophobia and aggressive nationalism, while the Ukrainian people had become "hostage to a coup" and the ambitions of the West.
Belarusian leader Alexander Lukashenko, who was a key ally of Mr Putin during the war, was also spotted in Red Square.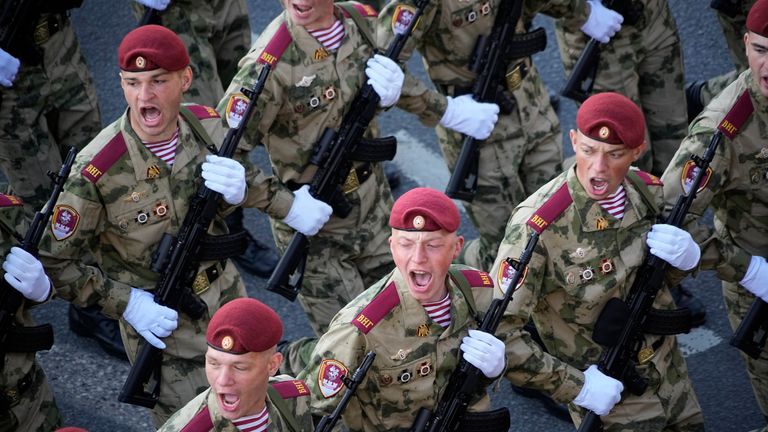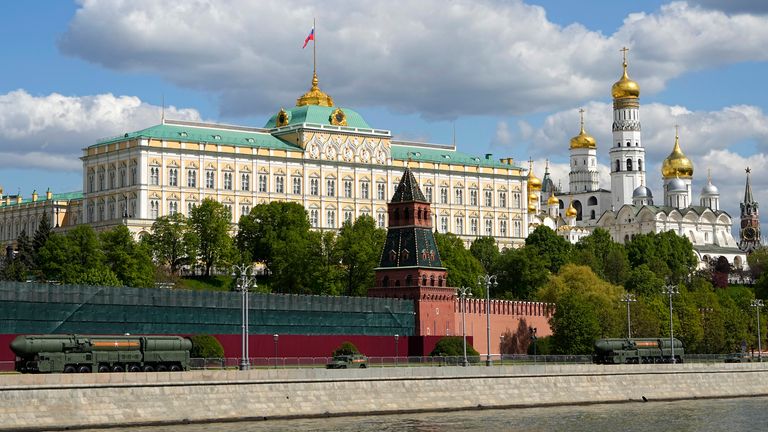 The Kremlin leader did not address the challenges Russia faces as its forces prepare for an expected major counteroffensive from Ukraine or plot a path to victory.
NATO-standard battle tanks and other weapons have poured into Ukraine in anticipation of the counter-offensive, along with thousands of freshly trained Ukrainian soldiers.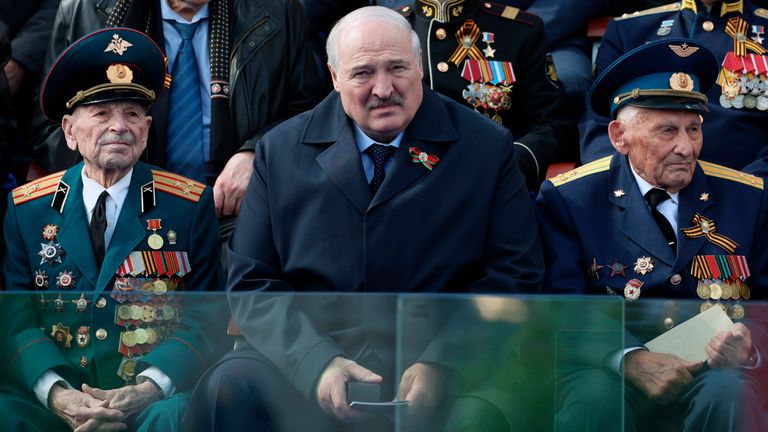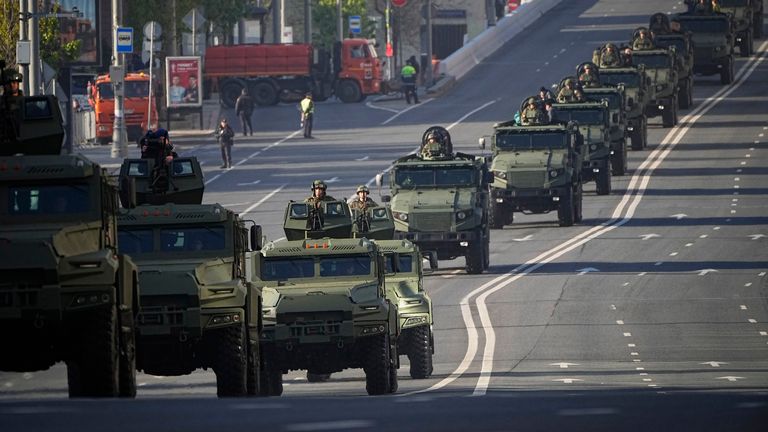 Learn more:
Russia launches dozens of drone strikes overnight
War news for the Russians hidden in a video game
The speech came after another huge volley of missiles was launched by Russian forces, mainly in kyiv. Ukraine claims to have shot down 23 of the 25 missiles and no casualties were reported.
It was the second consecutive night of major Russian airstrikes and the fifth so far this month.