The House Oversight and Accountability Committee says the Biden family and its business associates created more than 20 companies and received more than $10 million from foreign nationals while Joe Biden served as vice president, and that some of these payments could indicate attempts by the Biden family to "peddle influence."
Committee Chairman James Comer, R-Ky., released a memo ahead of his press conference Wednesday that includes new information from his investigation into the Biden family's "influence peddling and business schemes." The memo said the Biden family appeared to take steps to "conceal the source and total amount received from the foreign companies."
The committee has subpoenaed four different banks as part of its probe and received "thousands of records in response." Those subpoenas were "tailored to specific individuals and companies that engaged in business activities with Biden family members and their business associates," the memo said.
It said Biden family members and business associates "created a web of over 20 companies — most were limited liability companies formed during Joe Biden's vice presidency."
SIX ADDITIONAL BIDEN FAMILY MEMBERS 'MAY HAVE BENEFITED' FROM HUNTER BUSINESS DEALINGS
The committee said those companies were formed mostly in Delaware and Washington, DC, with the help of Hunter Biden's business partners Rob Walker and James Gilliar.
"After assuming the vice presidency in 2009, records reveal Hunter Biden and his business associates formed at least 15 companies," the memo said. Those companies include Lion Hall Group LLC; Owasco PC; Robinson Walker, LLC; Skaneateles, LLC; Seneca Global Advisors, LLC; Rosemont Seneca Partners, LLC; Rosemont Seneca Principal Investments LLC; Rosemont Seneca Bohai, LLC; Hudson West III, LLC; Hudson West V, LLC; CEFC Infrastructure Investment (US) and others.
"Bank records show the Biden family, their business associates, and their companies received over $10 million from foreign nationals' companies," the memo said, adding that the committee identified payments to Biden family members from foreign companies "while Joe Biden served as Vice President and after he left public office."
"[T]he Biden family used business associates' companies to receive millions of dollars from foreign companies," the memo said, adding that the Biden family "received incremental payments over time to different bank accounts."
EXCLUSIVE: WHITE HOUSE SLAMS COMER, ACCUSES GOP OF CONDUCTING 'EVIDENCE-FREE' PROBE INTO BIDEN FAMILY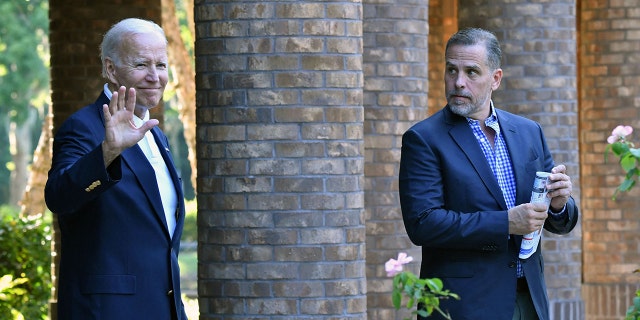 "In some instances, Biden associates would receive significant deposits from foreign sources into their bank accounts and then transfer smaller, incremental payments to Biden bank accounts," the memo said. "These complicated and seemingly unnecessary financial transactions appear to be a concerted effort to conceal the source and total amount received from the foreign companies."
It said Chinese nationals and companies "with significant ties to Chinese intelligence and the Chinese Communist Party hid the source of the funds by layering domestic limited liability companies."
The committee says it is investigating "the opaque corporate structure of particular Biden-affiliated companies, those companies' complicated connections with each other, whether these companies maintained books and records, and why certain foreign nationals sought to partner with and engage in businesses with specific Biden family members and their companies."
It said it already sees signs that the Biden family may have collected money from foreign nationals trying to influence US policy. For example, the committee said it discovered that Hunter Biden, through his associate Rob Walker, received more than $1 million from a foreign company reportedly controlled by Gabriel Popoviciu, the subject of a criminal probe and prosecution for corruption in Romania . Then-Vice President Biden met with Romanian leaders in 2014 and 2015 "regarding corruption in the country."
HUNTER BIDEN IN 2017 EXTENDED 'BEST WISHES' FROM THE 'ENTIRE BIDEN FAMILY' TO CHAIRMAN OF CHINESE ENERGY FIRM, REQUESTS $10 MILLION WIRE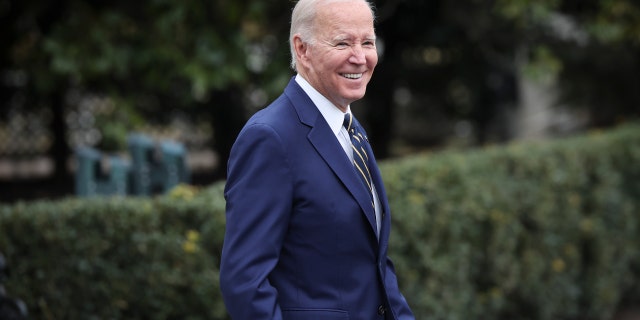 "The committee is concerned about the Biden family's pattern of courting business in regions of the world in which the then Vice President had an outsize role and influenced US policy," the memo said. "The Biden family and associates' activities in Romania bear clear indication of a scheme to peddle influence from 2015-2017."
The committee said it found that in addition to Hunter Biden, James Gilliar and Rob Walker receiving foreign funds, James Biden, Hallie Biden and "other Bidens" also received "foreign payments."
The memo included a breakdown of the transactions from Chinese and Romanian nationals and companies.
Specifically, with regard to China, the memo points to two people—Ye Jianming and Gongwen Dong—and warned that a particular Chinese business venture posed "potential threats to American national security." Both people were connected to Hunter Biden's joint-venture with Chinese energy company CEFC.
HUNTER BIDEN UNDER FEDERAL INVESTIGATION FOR 'TAX AFFAIRS,' LINKS TO CHINA FUNDS EMERGE, SOURCES SAY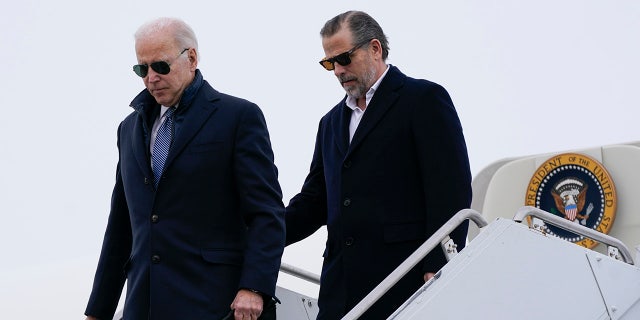 The memo said Ye had "close ties to the highest levels of the Chinese Communist Party and was reportedly deputy secretary-general for an international outreach arm of the People's Liberation Army." Ye was later detained by the CCP in 2018.
"The Bidens received millions of dollars from their Chinese partnership," the memo said. "When Ye was detained by the Chinese, Hunter Biden then attempted to distance himself from the relationship by claiming he had never been paid by CEFC. This was false."
The memo said Hunter's company, Hudson West V, received a $24 million wire from Ye. CEFC later wired $100,000 to Hunter's Owasco, PC
BIDEN WROTE COLLEGE RECOMMENDATION LETTER FOR SON OF HUNTER'S CHINESE BUSINESS PARTNER, EMAILS REVEAL
To Senate reports from 2020 said that on Aug. 8, 2017, CEFC wired nearly $5 million to the bank account for Hudson West III, a firm that Hunter Biden opened with Chinese associates.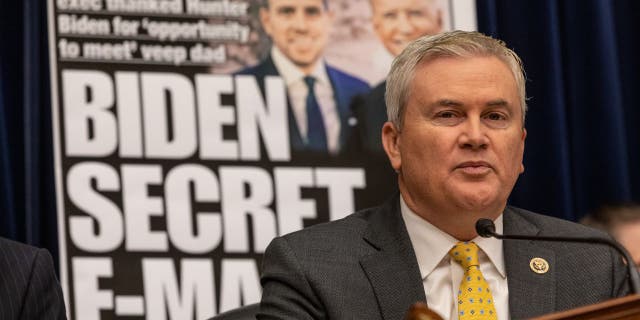 Fox News Digital first reported in 2020 that Hunter Biden had requested that keys be made for his new "office mates," listing his father, Jill Biden and his uncle, Jim Biden, for space he planned to share with Gongwen.
"The Biden family and associates' activities in coordination with Chinese nationals and their corporate entities appear to be an attempt to engage in financial deception," the memo said, adding that "multiple Biden family members received money from the Chinese after it passed through the Robinson Walker, LLC account."
"Additionally, Hunter Biden received money directly into his company's account from a Chinese-controlled entity," the memo adds.
"The Committee will continue to engage in the accommodations process with those who have not cooperated with our investigation," the memo said. "The Committee plans to gather additional bank records in the near future and continue to follow the money trail."
HUNTER BIDEN BUSINESS ASSOCIATE'S TEXT MESSAGES INDICATE MEETING WITH JOE BIDEN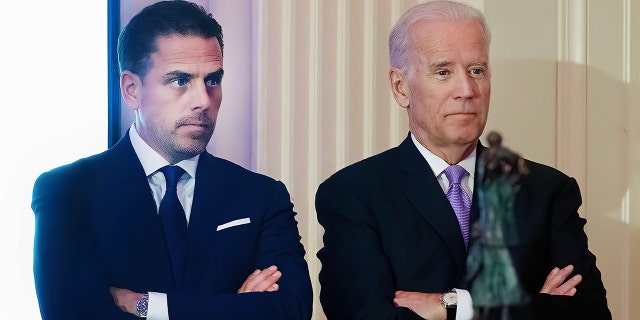 "The Committee is committed to rooting out fraud, waste, and abuse that exist at the highest level of the federal government," it added.
CLICK HERE TO GET THE FOX NEWS APP
The White House has slammed the committee's investigation as "evidence-free" and "politically motivated." The White House has also maintained that President Biden has never been involved in his son's business dealings.
Fox News' Kelly Phares contributed to this report.