Oh
British auction house Christie's will auction about 700 jewels worth an estimated $150 million from the late Austrian heiress Heidi Horten, whose late German husband began acquiring his fortune from Jews fleeing Nazi oppression.
The auction house, which will host the sale in Geneva, Switzerland, has faced backlash over its controversial deal to sell off what it says on Monday is "one of the largest jewelry collections" and is expected to outsell previously seen with the 2011 auction of Elizabeth Taylor's collection and the 2019 Maharajas & Mughal Magnificence auction.
Both auctions were the only two jewelry collections ever to garner more than $100 million in sales.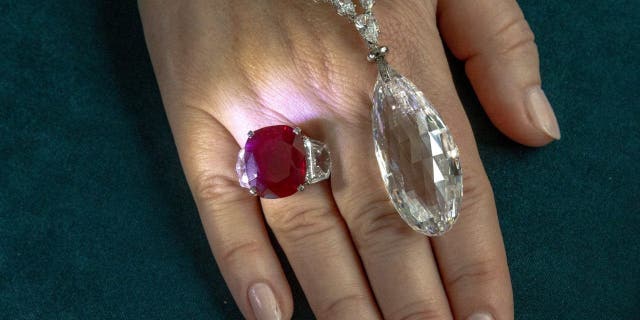 HOLOCAUST SURVIVOR FROM FLORIDA CELEBRATES 100TH BIRTHDAY BY THROWING FIRST PITCH AT YANKEES-RAYS GAME
The jewelry to be sold from Horten's collection was allegedly purchased in the 1970s and later. And the way her husband, Helmut Horten, acquired it raised her eyebrows. She earned her substantial wealth in part by purchasing "Jewish businesses that were sold under duress," Christie's noted.
"What's important is that we've been completely transparent," Rahul Kadakia, international head of jewelry at Christie's, told Reuters. "We are selling this collection in its identity under the Horten name. It is not being sold as an anonymous collection."
A "significant contribution" will be made from the auction sales to Jewish organizations to promote Holocaust education and research and other programs. Neither an amount nor a percentage to be paid have been disclosed.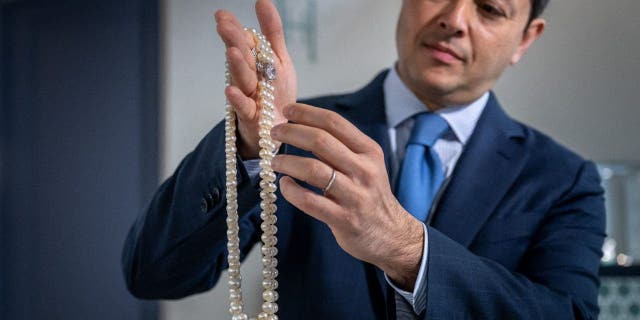 "Obviously we can't erase the story," Max Fawcett, head of Christie's jewelry department in Geneva, told Reuters. "But we hope the funds from this sale go towards doing some good in the future."
Not everyone is happy with Christie's solution to drive the massive auction forward.
FORMER NAZI, AGED 102, DIES AWAITING APPEAL OF MORE THAN 3,500 ACCESSORY SENTENCES FOR MURDER
"It is not enough for this sale to benefit a charitable foundation or for Christie's to make an unspecified donation to Holocaust education," the American Jewish Committee (AJC) said in a statement.
"One of the most challenging tasks in addressing the legacy of the Holocaust is providing justice for the massive looting of its victims. There are still many hurdles to ensuring restitution," the committee said. "It's even more difficult when unscrupulous businessmen took advantage of Aryanization laws and the desperate needs of Jews fleeing the Nazis to amass their fortunes."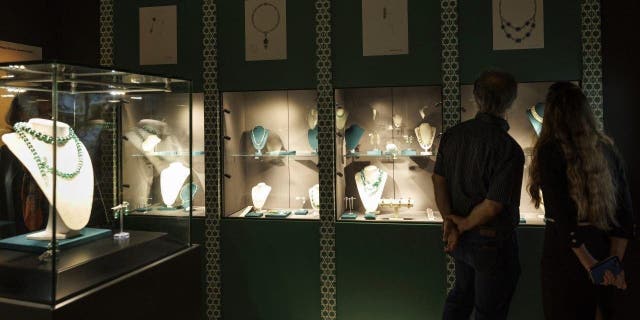 CLICK HERE TO GET THE FOX NEWS APP
Instead, the AJC asked for the auction to be halted until "a serious effort is made to determine what part of this wealth comes from Nazi victims."
"Once determined, it should instead be directed towards supporting needy and infirm Holocaust survivors who are still among us and educational programs that tell their stories," the committee added.