Six people have died in Tunisia after a policeman shot dead a colleague and opened fire on a 2,500-year-old synagogue.
The assailant killed his National Guard colleague with his service weapon at a naval facility on the island of Djerba before seizing ammunition and going to a synagogue and shooting at police and visitors on Tuesday.
The shooter was later shot by security guards. He has not been publicly identified.
Among those killed were two Jewish cousins ​​- one French and the other Israeli-Tunisian – as well as a policeman who died at the scene and a second policeman who died in hospital today.
Eight other people were injured – four police officers, one of them in critical condition, and four civilians.
TunisiaThe Foreign Ministry said the civilians killed were French and Tunisian.
Officials said they were investigating the motive for the attack.
Former Tourism Minister Rene Trabelsi said the attacker arrived on a quad and was wearing a bulletproof vest.
The attack happened during an annual Jewish pilgrimage to the 2,500-year-old Ghriba Temple, one of the oldest synagogues in Africa. It is unclear whether the civilians killed were pilgrims.
Videos circulating online showed panicked visitors running as gunshots rang out.
"People were happy and dancing until we heard a lot of gunshots. Everyone fled… some hid in my office and some in the other rooms. There were a lot out of fear," said Peres Trabelsi, head of the Jewish community in Djerba.
The picturesque Mediterranean island of Djerba sits off the southern coast of Tunisia and is home to the country's main Jewish community. It lies approximately 300 miles (500 km) from the capital Tunis.
Tunisia, which is a predominantly Muslim country, is home to one of the largest Jewish communities in North Africa with approximately 1,800 members.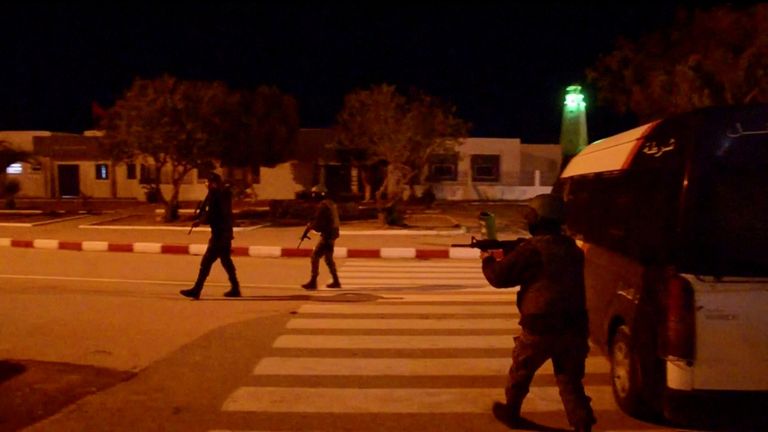 In 2002, a truck bomb killed 21 people at the entrance to the same temple during the annual Jewish pilgrimage.
Al-Qaeda claimed responsibility for this attack, among the victims of German and French tourists.
The pilgrimage has been tightly secured since the 2002 attack.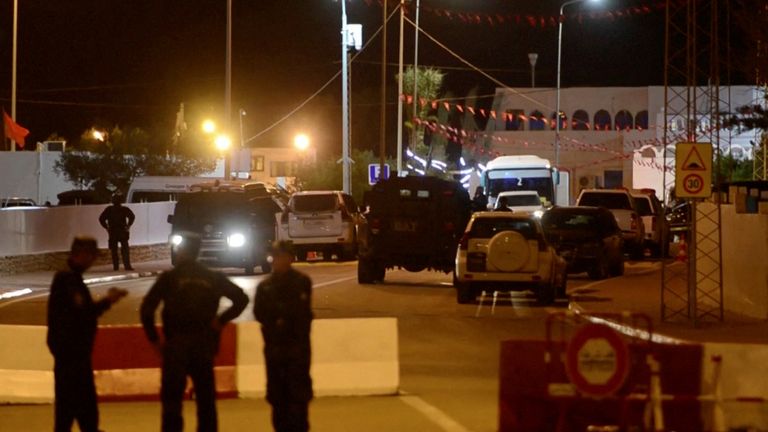 In 2015, an attack in Tunisia in the Mediterranean resort of Sousse killed 38 people, mostly British tourists.
The Islamic State group claimed responsibility for the attack, as well as attacks that year on the famous Bardo Museum in the capital Tunis and on a bus carrying presidential guards.
Israel's Foreign Ministry described Tuesday's attack as a "fatal shooting incident", with a spokesperson saying it was still under investigation.
The United States and France said in statements that Tunisian security forces acted quickly to stop the attack.