One Israeli was killed and five injured in a missile strike launched from Gaza on the town of Rehovot in central Israel on Thursday evening.
This is the first Israeli death since the latest wave of violence began and could lead to an escalation in this conflict.
The Israeli army says it is "trying to figure out" how the missile escaped the Iron Dome defense system.
Twenty-eight Gazans were killed in the violence, including 14 Islamic Jihad militants, including senior commanders.
Nearly 600 rockets have been fired since Gaza over Israel in the past 48 hours, many of them landing first in Gaza territory.
Earlier Thursday, Israeli forces killed two other senior Islamic Jihad commanders. The first, the leader of the group's rocket brigade, was killed in a missile strike overnight.
Later Thursday afternoon, his deputy was killed in a direct hit on a building near Khan Younis.
In a statement released late Thursday, Islamic Jihad vowed to keep fighting, saying it would "continue to respond to targeted killings with rocket fire."
"The assassinations of our commanders only encourage the fighters to continue the struggle and fight the enemy," he said.
For its part, Israel said it would continue to bombard Gaza as long as rockets continued to be fired at them.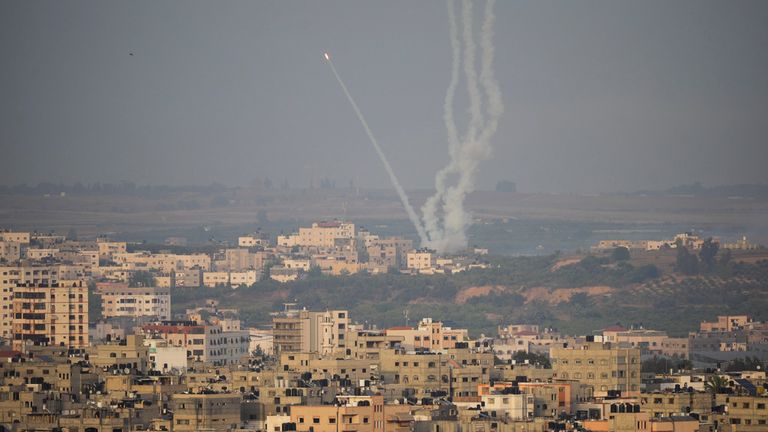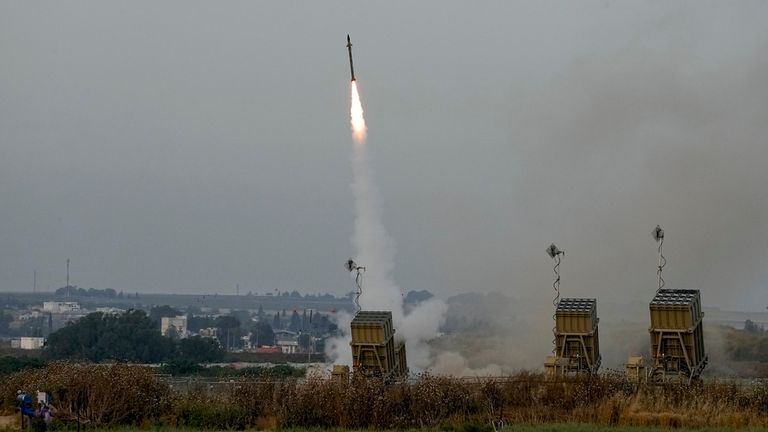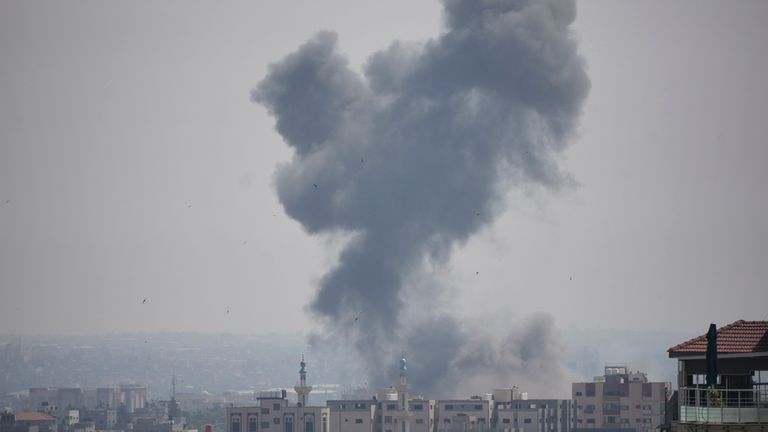 An Egyptian-brokered ceasefire looked close on Wednesday night, but the firefights continued and a truce does not look likely anytime soon.
Learn more:
Gaza fire kills 21 from one family at birthday party
Father and husband of British Israelis murdered in West Bank call for peace
This spike in violence began early last week when Palestinian militants fired more than 100 rockets into Israel after a prominent Palestinian died following a hunger strike in an Israeli prison.
Israel refused to release his body for burial.
After a few days of calm, Israel launched Operation Shield and Arrow at 2 a.m. Tuesday morning, initially killing three senior commanders and a number of civilians.
Fighting continued in the days that followed.
Click to subscribe to Sky News Daily wherever you get your podcasts