An Egyptian politician who has vowed to run in the country's presidential election next year returned to Egypt on Thursday, days after announcing his relatives had been arrested.
Ahmed Altantawy, who left the country for Lebanon last August, confirmed his arrival in Egypt on his official Facebook page late Thursday evening.
"I arrived today in my homeland, from which I have been away for nine months," Altantawy wrote. "I ask your permission for five days to spend with my family who need me and I need them."
EGYPT PLANS TO SEND 40,000 ROCKETS SECRETLY TO RUSSIA: REPORT
Next year's presidential election is widely expected to be a foregone conclusion in favor of incumbent President Abdel Fatah el-Sissi, who has overseen a tough crackdown on the political opposition.
Since coming to power in 2013, el-Sissi's government has arrested thousands of suspected Muslim Brotherhood supporters, but also large numbers of secular activists. Human Rights Watch says the North African country has held up to 60,000 political prisoners, although el-Sissi and other Egyptian politicians have rejected that claim.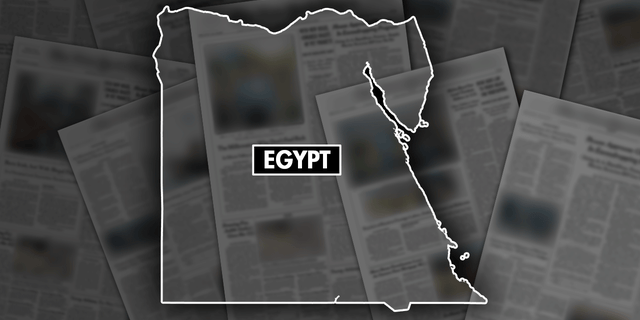 Altantawy, a former journalist who later served as a lawmaker in Egypt's mostly pro-government legislature until 2020, announced his presidential candidacy in a video in March. The politician said he wanted to provide a democratic alternative to el-Sissi's government, describing his treatment of political opponents as illegal and unfair.
The former parliamentarian had promised to return to Egypt last Saturday. However, he postponed his return on Friday after announcing that two of his uncles, among other supporters, had recently been arrested. The whereabouts and conditions of the alleged detainees remain unknown.
BELARUS TREATMENT OF FORMER PRESIDENT CANDIDATE, LUKASHENKO CRITICISM, CONDEMNED BY EU
After spending time with her family Altantawy said she will begin a series of consultations and meetings.
For years, rights groups and former prisoners have accused the Egyptian government of employing brutal tactics to curb dissent, such as enforced disappearances, torture and long-term detention without trial.
The Egyptian government's rights record came under close scrutiny last year when it hosted an international climate summit in the Red Sea resort town of Sharm el-Sheikh. One of the country's most high-profile detainees, rights activist Alaa Abdel Fatah, went on a long hunger strike that purposely coincided with the length of the conference to draw attention to his detention.
CLICK HERE TO GET THE FOX NEWS APP
In recent years, Egypt has tried to rectify its image. El-Sissi's government has sought to initiate what it called a "national dialogue" with well-known figures in society, although few known dissidents participated.