Protesters in Cuba took to the streets over the weekend to protest the government and demand freedom.
Demonstrations erupted in Caimanera, a small fishing village near the US military base at Guantanamo, and videos of the protests posted on social media showed protesters clashing with men in military uniform and civilian clothes, according to a Reuters report.
Protesters could be heard shouting anti-government chants and shouts of "freedom" in the first known demonstrations of the year in the communist country.
Tensions have been high in recent weeks as the country faces a fuel shortage that has hampered public transport, energy generation and food supplies.
ANTI-COMMUNIST PROTESTS TAKE CARE OF THE BALL DURING WORLD BASEBALL CLASSIC BETWEEN USA V CUBA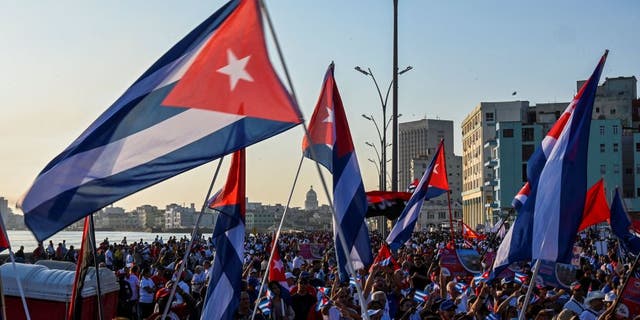 The protests were downplayed by state radio reporter Mabel Pozo, who took to social media to say that "various citizens, some in a drunken state, shouted statements against the Cuban social process and about their dissatisfaction."
Pozo also said that "the security forces and other people helped dissuade the people concentrated on the street, who responded and returned to their homes."
CubaDebate, a state-run digital media, also downplayed the demonstrations, claiming that people were more "curious than the participants" and classifying the protests as a "spectacle" falsely advertised by anti-government activists.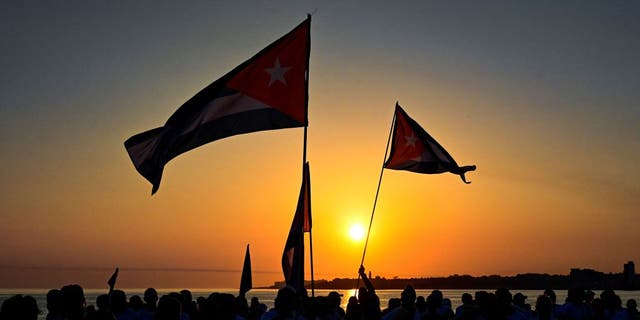 DEMONSTRATIONS UNLOCK IN FLORIDA IN SUPPORT OF THE CUBAN PEOPLE, APPEAL FOR THE END OF THE COMMUNIST REGIME
"The Cuban dictatorship and its propaganda apparatus will always downplay peaceful protests against their tyrannical mandate because it doesn't fit their narrative," Sen. Marco Rubio, R-Fla., said in response to the protests when he was joined by Fox News Digital.
Rubio, a fierce advocate of freedom in Cuba, said that "the Cuban people are sick and tired of the Communist Party, which denies basic freedoms and fails to provide for the basic needs of Cubans throughout the island.
"The United States should continue to provide the Cuban people with access to outside information that debunks the regime's lies."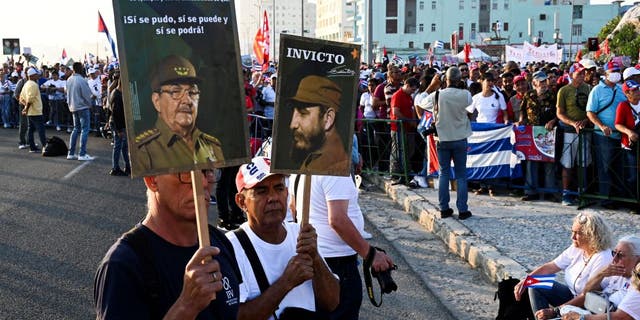 CLICK HERE TO GET THE FOX NEWS APP
The most recent protests come nearly two years after major anti-government demonstrations rocked the country, and some who attended are still being held in detention despite government laws that are supposed to protect the right to protest.
The US embassy in Havana condemned the government's handling of the demonstrations.
"Last night, Cuban security forces responded violently to peaceful protests in the city of Caimanera, beating citizens demanding human rights," the embassy said on Twitter. "Cuba also shut down the internet out of fear of freedom of expression. Cuban repression of the rights of its citizens is cruel and useless; freedom always wins."