Politics in Turkey is complex, sensitive and divisive – and if you want to know what it's like, there's no better place to witness it than a market stall in bustling Bursa.
We're here to ask people about Sunday's election, when Recep Tayyip Erdoğan will seek to extend his grip on power for two decades. And here, among the colors and scents of the food stalls, many like it.
"He's a good leader, I'll vote for him," says a man. Another tells me he would vote for Mr. Erdogan 10 million times if he could. A third says that Mr. Erdogan made Türkiye in a great country and stood up to America.
It's all smiles until we ask a young man, who admits he's unhappy with the economy, that prices are rising too fast, and that he'll vote for someone else. No sooner had the words come out of his mouth than a man rushed towards us and started shouting. The scent of dissent proved combustible. The atmosphere had changed.
We are, it seems, now guilty of interfering where we do not belong. "We have a good leader, we don't need anyone else," the man said. He tells us that we are causing trouble and then, stridently, he orders us to leave. At his side, a woman also fills our ears. Foreign journalists, asking questions.
In this country, Mr. Erdogan is the great divider. You cannot be indifferent to it, nor can you ignore it. His presence is everywhere, as he personally reshaped the economy, the political system, the judicial system and the media. And, for good measure, there are posters of him everywhere.
But his grip on power could weaken. On Sunday, Turkey will head to the polls to elect a new president, as well as vote for its parliament. It will be close but Mr Erdogan, after 20 years in charge, now faces the significant possibility of a defeat that could have seismic repercussions.
Against him stands a group of opposition parties who have united around a single aspiration: to empty Erdogan from power. And at the head of this coalition is Kemal Kilicdaroglu.
That's why we are in Bursa – to meet Mr. Kilicdaroglu. The man who wants to reshape Turkey.
Learn more:
Recep Tayyip Erdogan: Who is the President of Turkey?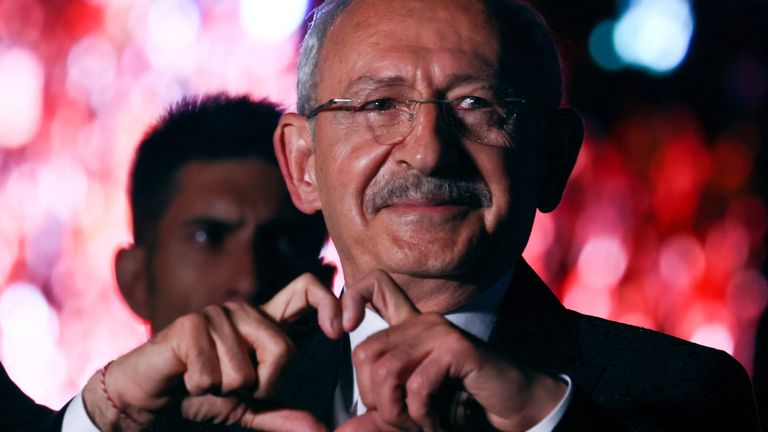 The opposite of Erdogan
Mr. Kilicdaroglu achieved international fame at the age of 74. He positions himself as the polar opposite of Mr Erdogan – a quiet man who seeks consensus, the story goes, rather than an abrasive bomb.
We find ourselves in the relative calm of his bus. Through the window, he can see thousands of people gathering to hear him speak and holding posters of his face. We shake hands and sit down. Mr. Kilicdaroglu, who does not speak English, smiles broadly.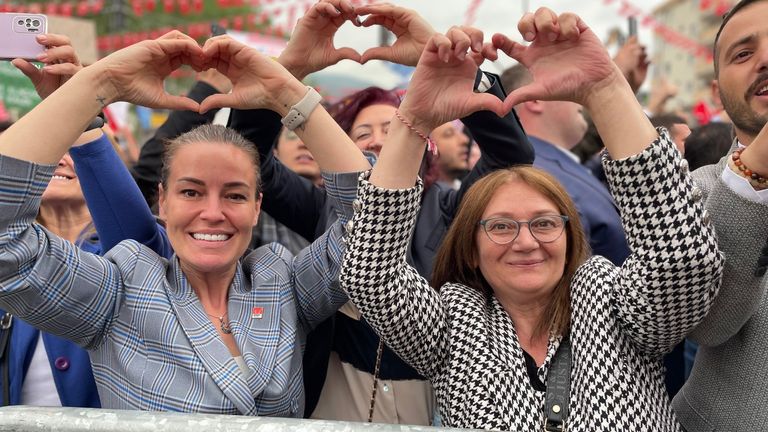 I point to the people gathering outside. Does waiting become a burden?
"I'm not the only one feeling the pressure," he replies. "If hundreds and thousands of people have gathered, it is to react to the pressure because there are serious problems in the economy and these problems are making society restless."
But does he really want to be president, or does he just want to thwart Mr. Erdogan, I wonder.
"There is real damage inflicted on the founding pillars of the country," he insists. "The main pillars of democracy, which are the legislature, the judiciary and the executive, are also badly damaged. We want to fix it. I want to be the president and I really want to make Turkey a democratic country."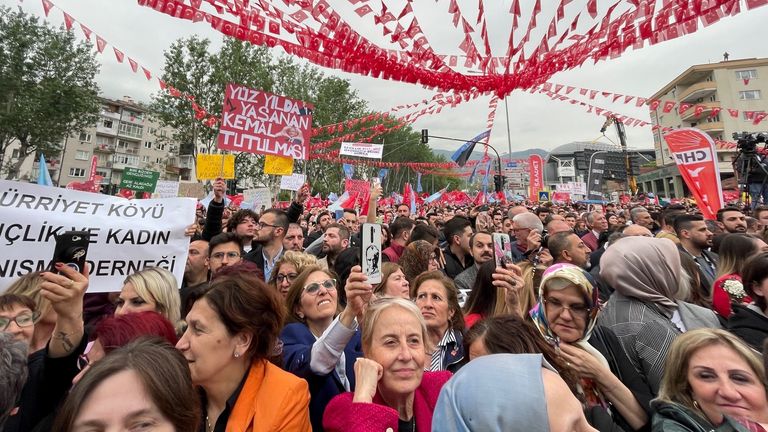 'Damage Report'
He says that, if elected, he will spend a month writing a "damage report" on his country. "We don't know what our revenues are, what our costs are, what our liabilities are." It is an image of mismanagement that he portrays on several occasions – of a country that has become subsidiary to the interests of its leader.
Even if he wins, it will be by a slim margin. Mr. Erdogan remains popular, often overly popular, with many in this country, especially those who think Mr. Kilicdaroglu is seduced by secular Western countries.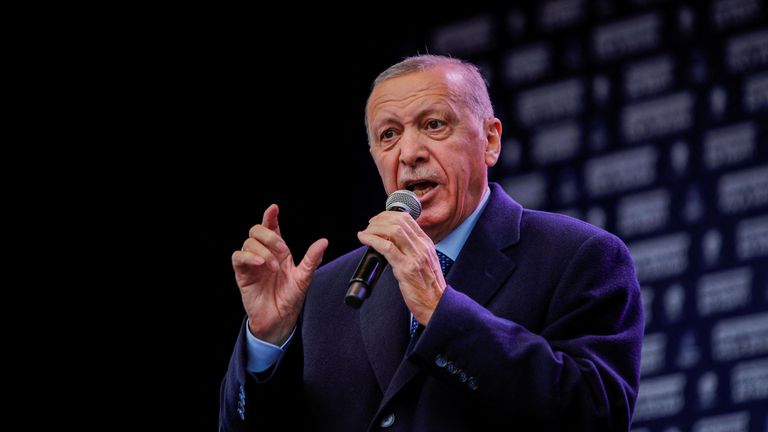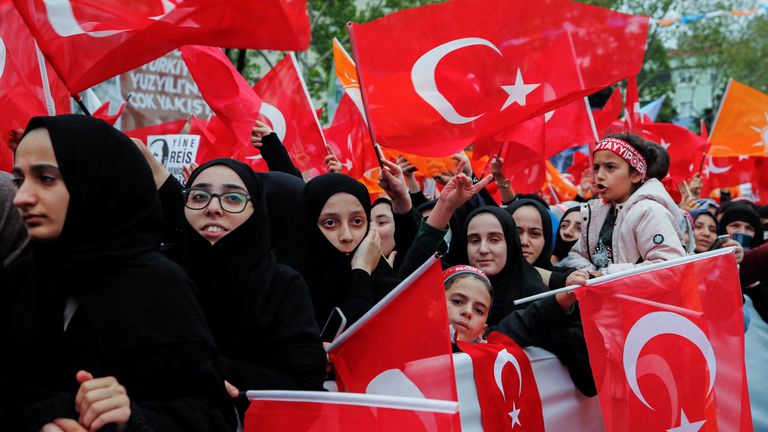 So, after two decades of his country becoming increasingly estranged from Europe, Britain and America, how does Mr Kilicdaroglu plan to redefine Turkey's place in the world ? This is the question that has been bothering leaders and diplomats for months.
"We want to be part of the West and the civilized world," he told me. "We want democracy in our country. We don't want authoritarian leadership, we want freedom. Young people and women are fed up, they also want freedom.
"Therefore, we will implement all the democratic rules of the European Union in our country. Our relationship with the West will develop in a democratic way. Our ties will be even stronger. We will maintain our relationship with Russia as they were in the past because many Turkish businessmen have invested in them, but we are against Russia's invasion of Ukraine and we don't find it acceptable.
I ask him if Turkey would change its stance on NATO if he won – overturn Mr. Erdogan's objections and allow Sweden to join? "It will happen," comes the response.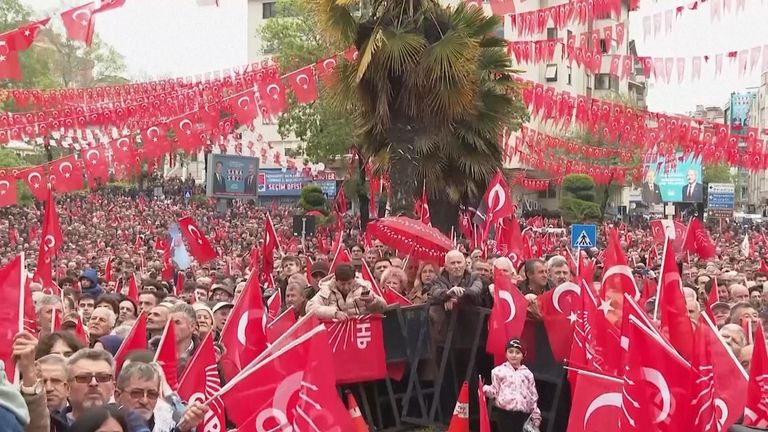 Erdogan "already playing dirty tricks"
The election is now at hand. There are persistent rumors that Mr. Erdogan is using the state apparatus to manipulate the outcome or intimidate voters. So, is Mr. Kilicdaroglu worried about "dirty tricks"?
"He's already playing dirty tricks. I've never seen a man do that like him in my life. He twists the facts and slanders. But no matter what he does, people will choose me." He does not accuse him of corruption but affirms that Mr. Erdogan "loves money very much".
The latest polls predicted that Mr Kilicdaroglu would win around half the vote, potentially enough – just – to give him an outright victory in the first round.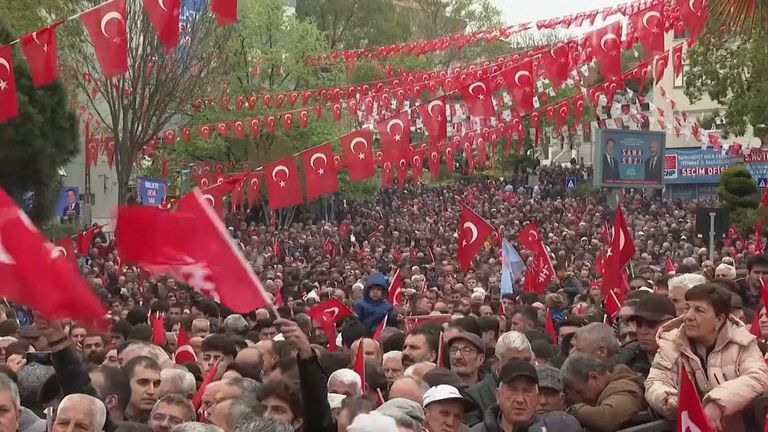 "I will be the president of all Turkey"
It would be an extraordinary outcome, but also a tall order – uniting his nation, fixing the economy, restoring the structures of democracy, reconnecting with bruised allies and somehow bridging the chasm for voters. of Mr. Erdogan.
"I will be the president of all of Turkey, of the 85 million people," he says. But what about those who don't like it, I ask. "If there is good leadership, no contempt for people, and you treat all citizens equally, and if you give justice to all who seek justice, if the state is transparent, if you are able to account for all taxes collected, they will see what a good leader is, they will come to our side."
Our time is up. A huge crowd awaits him, and shortly he will leap onto the stage and do his familiar sign – a heart shape made with both hands. But for now, he's just thanking us and shaking hands. "Will you win on Sunday? I ask as we walk. "Oh yes," comes the response. And he smiled, broadly.