After twenty years of leading his country, Recep Tayyip Erdogan was hardly going to change course now.
Acclaimed vehemently by thousands of his supporters, the president marked the last day of campaigning by firing tirades at his critics, opponents and the West.
Erdogan knows that this election, which opposes him to a coalition of opposition parties, will be close. His tactic seems clear – to entice his own followers out in large numbers.
So he told them that everything he had achieved was now in danger of being stripped away. He warned that a victory for the opposition, led by Kemal Kilicdaroglu, would empower the terrorists.
And he accused America of orchestrating a dark campaign to impeach him.
"What are you going to do with the education you get from America?" he asked mockingly of his opponent, Kemal Kilicdaroglu.
"And what about the instruction you got from Biden? Biden told you, 'We have to bring down Erdogan.' also a response to Biden.
His supporters shouted and cheered, chanting his name and reacting enthusiastically when the president, somewhat unenthusiastically, waved them from the stage.
This election is remarkably divided and divisive. After 20 years of ever more intrusive control over the country, no one in Turkey is indifferent to Erdogan.
Many, including the thousands we've seen gather at his gatherings, worship him. They see the president as a strong and unapologetic champion of his country and its traditions.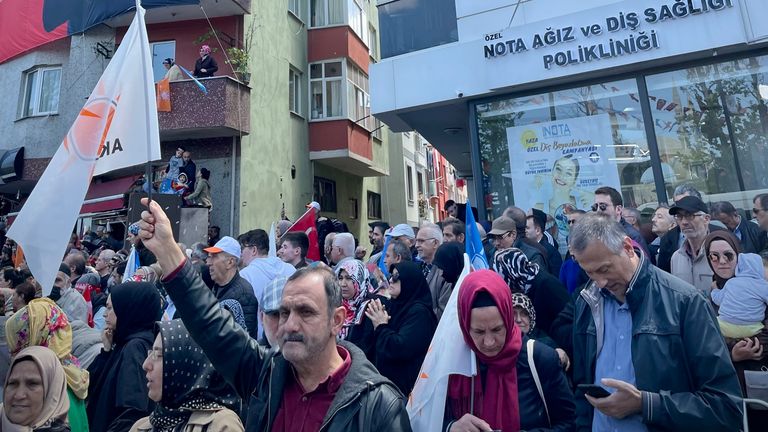 Learn more:
Meet the man who wants to end the Erdogan era
Why Turkey's election may well be the most important in the world this year
His opponents are equally confident, portraying Erdogan as a malevolent presence that has eroded every facet of democracy and ostracized his nation.
There is no middle ground anymore. This is why the country's opposition parties, ostensibly very different in their political philosophies, have united behind the single banner of wanting to throw Erdogan from power.
But for his supporters, the best solution to all this is clear: another victory for Erdogan.
We arrived at a shopping center in a middle-class district of Istanbul, full of shops aimed at conservative women. Modest fashion is the name that's used, and it's big business.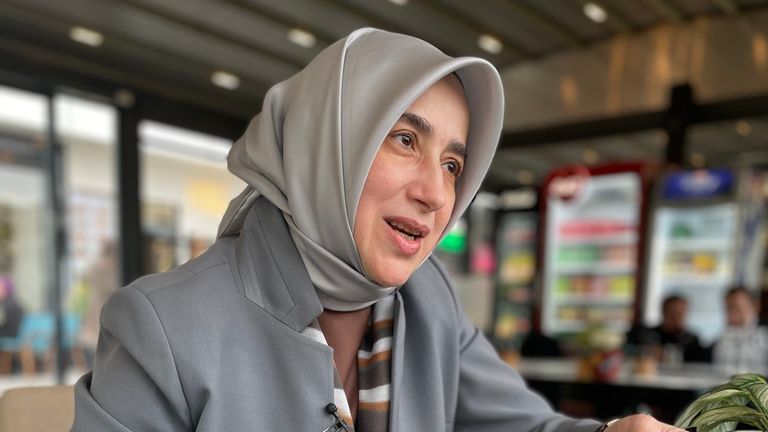 In a coffee shop, many business owners are gathered to meet Oezlem Zengin, the most prominent woman in the president's AK party. We chat over cups of tea almost as strong as Zengin's determination.
"I have been working with our party for 21 years and I tell you that we are going to win the elections," she said.
"Erdogan is misunderstood. He is completely misunderstood by the West. Look around you at the changes he has brought – the women who are here today and how he has helped them grow.
"But I think the West has preconceptions about Turkey and about the president. They don't understand how he keeps winning because they don't understand him."
Turkey, she says, is "forging its own path" and "rethinking where we are, what we need to do and how we need to position ourselves".
She praises the country's approach to the war in Ukraine, saying Erdogan had been a bridge between Russia and Ukraine.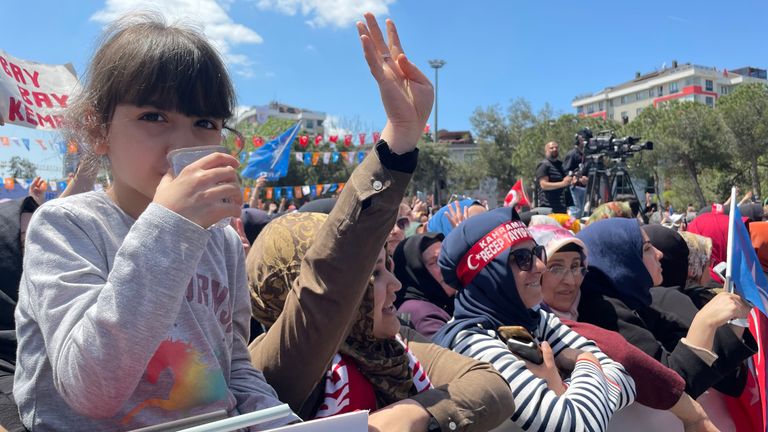 The truth is that with the hours that pass before voting begins, no one can say for sure what will happen.
Beyond this political chasm, both sides are expressing their confidence, not just by winning the election, but by doing so on the first ballot.
But, of course, they don't know. Erdogan is a continuity contender par excellence – a man who created his own party and reshaped his nation for 20 years at the top.
The opposition is the opposite – a coalition that could work or break, but which exists largely to be the catalyst for change.
It's an election, but it's also a referendum on Erdogan, watched by a world desperate to know what happens next. We don't know, but there is one sure prediction – whatever the outcome, it will be close.