A fragile ceasefire appears to be holding between Israeli forces and militants in the Gaza Strip after five days of clashes that have killed 33 Palestinians and two people in Israel.
The latest fighting, the longest since a 10-day war in 2021, began when Israeli fighter jets killed three commanders of the Islamic Jihad militant group in response to earlier rocket fire from Gaza.
In response, the Iran-backed group fired more than 1,000 rockets, sending Israelis fleeing into bomb shelters. In Israel's southern regions around Gaza, schools were still closed and thousands of residents who had been evacuated had yet to return.
Palestinian officials said 33 people, including women and children as well as Islamic Jihad fighters, had been killed. In Israel, an Israeli and a Palestinian worker were killed by rockets.
Israel has now reopened goods and trade border crossings, allowing fuel to flow to Gaza's only power plant. Shops and public offices have reopened, with people returning to streets that have been deserted for days.
Learn more:
Senior Islamic Jihad figure killed in Israeli airstrike in Gaza, militant group says
One dead and five injured as Gaza launches more than 600 rockets in 48 hours
More than 200 rockets fired from Gaza into Israel in latest wave of violence
Leaders on both sides of the conflict have confirmed their commitment to the truce, which was brokered by Egypt, but Israel has not said it will end targeted killings of Palestinian militant leaders.
Mohammad al-Hindi, a senior Islamic Jihad operative who co-brokered the ceasefire in Cairo, said on Sunday the group was ready to stop rocket fire in return for Israel's agreement to cease target homes, civilians and militant leaders.
"We are committed to the calm agreement as long as the enemy respects it," he said.
Israel has denied making such commitments.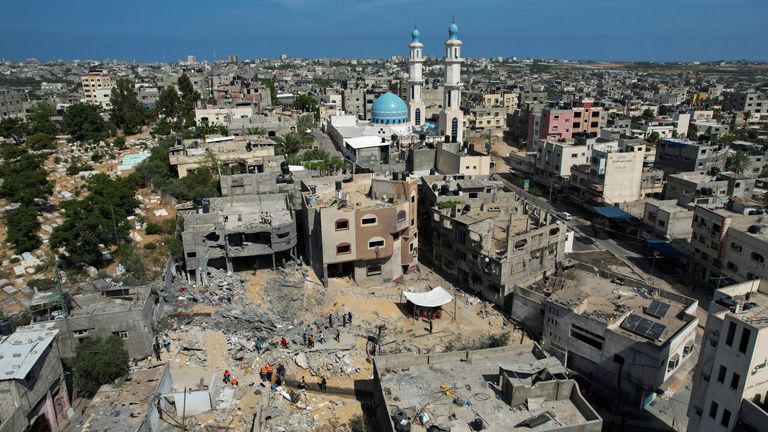 "I have said many times: whoever hits us, whoever tries to hit us, whoever tries to hit us in the future – his blood is lost," Prime Minister Benjamin Netanyahu said during his weekly cabinet meeting in Jerusalem.
Israeli forces have "successfully concluded five days of combat against the Islamic Jihad terror group", he said in televised remarks, without mentioning a ceasefire agreement.
Hamas, the Islamist group that controls Gaza, did not take part in the fighting and Israeli military officials said their strikes did not target its infrastructure or leaders. The duration of the latest ceasefire remains uncertain.