An armored personnel carrier kicks up dust as it crosses the parched land.
The harsh winter here has turned into spring, and the swampy farm tracks have hardened.
After months of setbacks, the change of seasons ushered in a change of pace for the Ukrainian army.
In the open lands around Bakhmut, they are now advancing on their enemy.
Last Ukrainian War:
Russia 'shoots down British long-range missile'
The Institute for the Study of War estimates that around 10 square miles of land around the besieged city was liberated in the past week.
We were the first journalists to join the 3rd Brigade, the fighters responsible for the counter-offensive that sparked new fighting on the northern and southern flanks of Bakhmut, and they wanted to show us how they were pushing back the Russians.
The fighting there remains fierce and the last hundred meters towards the new front line must be done on foot, in open ground.
The new Russian lines are not far away.
It is only a few hundred meters from where we are walking.
A routed army
As we enter what was Russian occupied territory just a few days ago, you can hear the sound of small arms fire – machine guns crackle in the distance – and we are told that they are trying to to resume.
Our military guide, Dotsent, shows us the burrows where the Russians hid when the surprise Ukrainian assault began.
"Here they were crawling," he tells us, pointing to a trench in a treeline decimated by shrapnel and gunfire.
Many were evidently injured; there were used tourniquets, field bandages and torn clothes all around.
A helmet with a bullet hole lay on the floor.
Boxes of ammunition were left behind as those who could hurriedly fled.
It's a snapshot of a routed army.
Learn more:
Why Sunak rolled out the red carpet for Zelenskyy
Russia takes a dim view of new British aid
Dotsent was part of the assault and he describes a bloody fight.
The positions of those who refused to surrender were stormed with armored vehicles or cleared with grenades.
What should be wheat fields are pockmarked by the bombardments.
Dotsent tells us, "As far as the size of our lead and the number of Russian casualties down the line – and that's just preliminary information – that's great. And it lifts our spirits. Everyone is now in a good mood."
But such offensives also have a cost.
"Yes, we also had injuries, two people died and they were very young. What can we do ?
As we were leaving, a soldier appeared from further up the front with a van carrying a dead Russian from the battlefield.
"Our people killed him. Maybe it was mortared because he has a lot of wounds. There are a lot of corpses. Too many."
He is eager to leave, the sound of nearby shelling is getting louder and he says he still has a lot of work to do.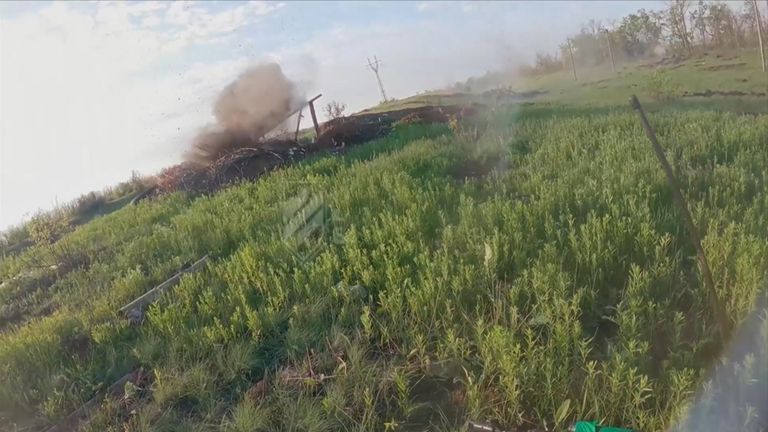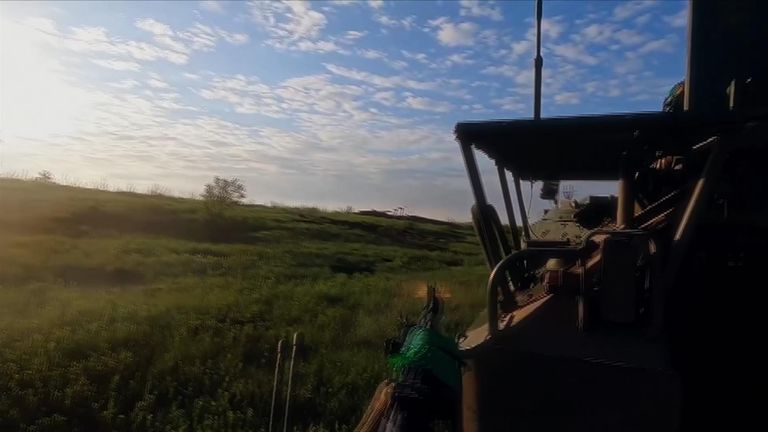 "Of course we are optimistic"
At the brigade's underground bunker a few miles from the front line, soldiers scan the landscape for Russian movements using drones.
They show us a livestream from the city of Bakhmut.
It is a gray, smoldering ruin of destroyed and burnt buildings.
Nothing was spared from the bombardments.
And despite Ukraine's success in recent days, Russia still controls 90% of the city.
He was at the center of their military campaign for months.
But with Ukraine's new Western weapons, additional training, and successes like these, Ukrainian soldiers here are confident they can reclaim their country.
They tell us: "Of course we are optimistic. We know what we are doing, we know how we should attack or defend. We know that in the end, maybe two, three, five years, I don't know, we will win this war."
When the main counter-offensive arrives, it's always a guessing game – even for the troops in the field.
But they know their time has come and they say they are ready.