JAIPUR: The abject collapse that saw the Rajasthan Royals slip further down the points table can be termed as Sanju Samson's side's cerebral breakout moment against Royal Challengers Bangalore at Sawai Man Singh Stadium here on Sunday. In the words of Royals head coach Kumar Sangakkara, it was pretty obvious that 'RCB didn't really get us out, but we got ourselves out'.
The finalists of the last season started the IPL 2023 with four wins in the first five games and then their campaign fell apart from there. In the last eight games, they have been knocked down in six. With only one league game to play, the Royals, who sit in 6th place, have no realistic chance of qualifying for the playoffs.
Captain Samson looked puzzled as he ran out of words to explain where the team floundered towards the second half of the tournament.
(Photo: PTI/BCCI/IPL)
"I was thinking about where it was going wrong. Sorry, I don't have an answer to that," he told Star Sports, the tournament's official broadcasters, after the match.
He pointed to the capricious nature of the tournament and added that "things can change within days".
"Fun and fun things happen at the end of the league stages. We have to be strong, be professional and think about the game we are playing in Dharamsala. You have to keep your hopes high and do your best. We have to take our responsibilities as a team," the Royals captain said.
Sangakkara regretted that the team got carried away in the first six overs which resulted in a 112-point loss in the home game against RCB.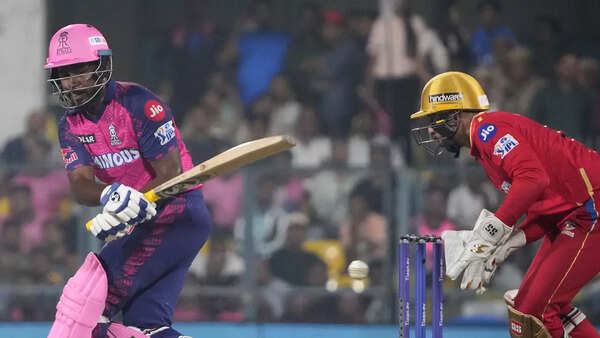 (Photo: AP/BCCI/IPL)
"I think we played very well to keep them at 171, which on this court was going to be a good hunt. And we got a little carried away in the power play thinking we need to score too many points and be ultra-positive. It was about building partnerships but unfortunately coming out of Powerplay we were down to five so it was probably game over," he said in the post-match press conference.
Like Sangakkara, Samson also pointed to their horror show in Powerplay.
"We usually go strong on the power play, but that didn't quite happen today. It will take some time to evaluate our display. It's the nature of T20 cricket, you have to go hard in the power play, knowing the wicket is going to slow down. Credit must go to the RCB bowlers and their teammates. Their energy was great and they really wanted to win this game," he added.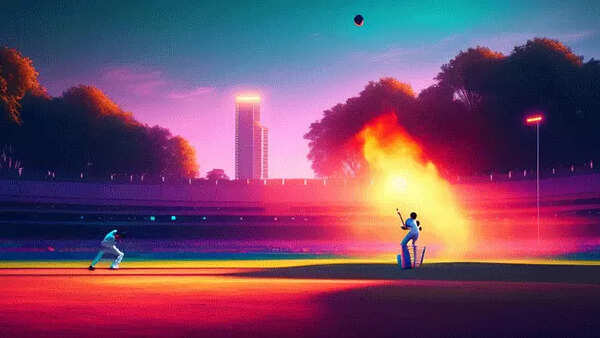 (AI Image)