South Carolina legislators are gearing up for what is expected to be a lengthy debate on Tuesday as Democrats have filed 1,000 amendments for a bill that bars abortion after a fetal heartbeat is detected.
House Speaker Murrell Smith said last week that the South Carolina House will not adjourn Tuesday until the measure gets approved, but Democrats are hoping to prolong the discussion.
"Bring supper, dinner, breakfast, lunch, whatever for days or however long you want to get through amendments," Smith said last week.
The bill facing consideration would almost entirely ban abortion after about six weeks of pregnancy. It comes as a compromise of sorts after the state Senate rejected a previous proposal to outlaw the procedure.
NEAR-TOTAL ABORTION BANS FAIL IN SOUTH CAROLINA, NEBRASKA AS REPUBLICAN HOLDOUTS EXPRESS CONCERNS
Republicans control both legislative chambers so an abortion ban is expected to pass, but disagreements exist within the party on what limits, if any, should be in place.
The abortion debate in the state first kicked off when the US Supreme Court struck down Roe v. Wade last year. As a result, the two GOP-dominated chambers began debating the perimeters of the state's abortion law.
An effort last year resulted in a law banning abortions once cardiac activity was detected, but it was struck down by the state Supreme Court in January.
That decision left abortion in the state legal through 22 weeks of pregnancy – leading Republicans back to the drawing board.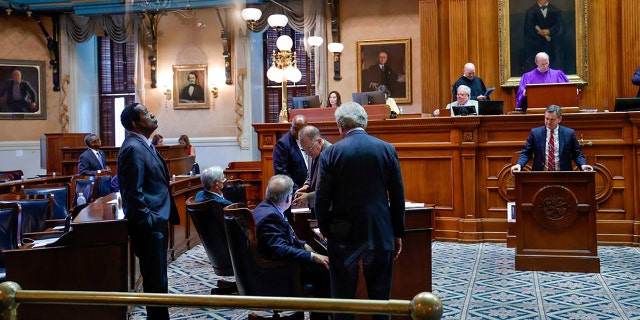 South Carolina Republican Sen. Larry Grooms said his party's "troubles" first started when some House lawyers "wanted to be more pro-life" and pursued a near-total ban. However, it lacked support in the state Senate.
"For those folks, the politics were more important than the policy," said Grooms.
NORTH CAROLINA'S GOVERNOR SAYS JUST 1 REPUBLICAN CAN KILL 12-WEEK ABORTION BILL
South Carolina Republican Sen. Tom Davis, who helped block the near-total ban, described the ongoing discussions as "playing with live ammunition."
"It was like this is for real now and everything that we debate and pass is going to be law," Davis said.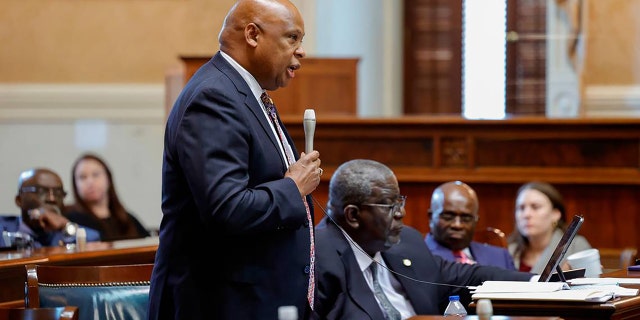 The House is now weighing a Senate bill that would ban abortion when an ultrasound detects cardiac activity. Critics have described the so-called "heartbeat bill" as essentially an "outright abortion ban."
The House could have passed the Senate bill without amendments — and it would have reached the governor's desk to become law — but a House committee last week approved changes that include mandating child support starting at conception and requiring a judge sign off on any minor's request for an abortion.
CLICK HERE TO GET THE FOX NEWS APP
Ann Warner, the CEO of Women's Rights and Empowerment Network, said last week that the bill "puts people's lives at risk, because it pushes health care further out of reach for the vulnerable, and makes pregnancy more dangerous for everyone."
Lawmakers in both chambers believe the new version contains tweaks that will overcome anticipated legal challenges.
The Associated Press contributed to this report.