The House Judiciary and Intelligence committees are threatening to subpoena the CIA after discovering the agency "may have helped to solicit signatories" for the letter signed by 51 former national security officials to discredit the hunter biden laptop as Russian disinformation.
The two committees are investigating the origins of that letter, which claimed that Hunter's laptop had "all the classic earmarks of a Russian information operation."
In their May 16 letter to CIA Director William Burns, Judiciary Committee Chairman Jim Jordan and Intelligence Committee Chairman Mike Turner warned that they "may resort to compulsory process" if the agency does not produce all requested records in an unredacted form by May 30. Those Records include an agency-wide search for all written and phone communications between the CIA and those who signed the letter, they wrote.
The chairman said they are demanding this information after learning that the letter was "drafted and disseminated following communications between former Acting CIA Director Michael Morell and Biden campaign advisor – now Secretary of State – Antony Blinken."
CIA 'MAY HAVE ASSISTED IN OBTAINING SIGNATORIES' FOR LETTER DISCREDITING HUNTER BIDEN LAPTOP: HOUSE GOP REPORT
The chairman reiterated that evidence of possible CIA involvement was received in testimony from former CIA employee David Cariens, who said he spoke with the agency's Prepublication Classification Review Board (PCRB) about his memoir.
"When the person in charge of reviewing the book called to say it was approved with no changes, I was told about the draft letter," Cariens told the committees, according to the letter. "The person asked me if I would be willing to sign… I agreed to sign."
Previously, the committees said they have found that the letter, signed by former Obama CIA Director John Brennan, former Obama Director of National Intelligence James Clapper and former CIA director and Defense Secretary Leon Panetta, among others, was "a political operation to help elect "Joe Biden.
RATCLIFFE: HUNTER BIDEN LAPTOP WAS A PARTISAN DOMESTIC 'DISINFORMATION CAMPAIGN'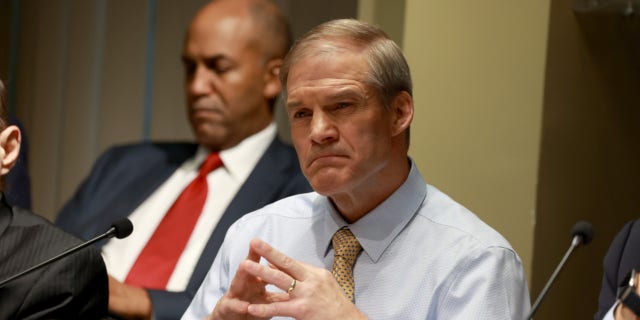 The two chairmen said they were also renewing their request for information after the CIA made a "minimal production of documents" in response to a prior request on May 9. Then, the CIA "admitted that it did not perform a full and complete search of all agency records prior to that production."
Jordan and Turner said in a May 12 phone call, the CIA "committed to cooperating in full with the Committees' oversight," they wrote, including by meeting their new request for documents and records.
Specifically, they said the CIA agreed to conduct an agency-wide search for documents and communications with each of the names of the 51 signatories to the public statement for the period from Oct. 1 to Oct. 30, 2020.
BIDEN CAMPAIGN, BLINKEN ORCHESTRATED INTEL LETTER TO DISCREDIT HUNTER BIDEN LAPTOP STORY, EX-CIA OFFICIAL SAYS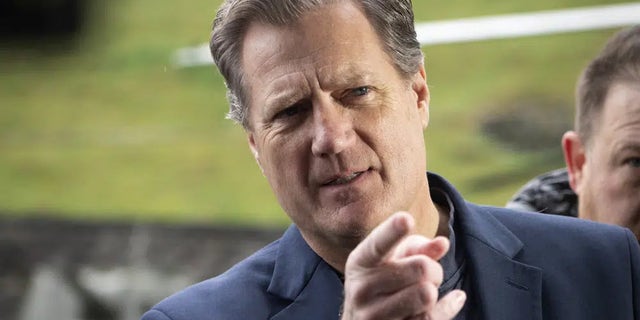 The agency agreed to conduct a search for all records related to the approval of Carien's work by the PCRB and any outgoing email responses from the PCRB to Cariens, they wrote.
The CIA also said it would conduct a search of CIA phone records during October 2020 for any phone communications between CIA employees and any of the 51 signatories to the public letter.
CLICK HERE TO GET THE FOX NEWS APP
The federal investigation into Hunter Biden's "tax affairs" began amid the discovery of suspicious activity reports regarding funds from "China and other foreign nations."
The investigation is being led by Trump-appointed Delaware US Attorney David Weiss. Hunter Biden has been under federal investigation since 2018.