American actor Danny Masterson spiked women's drinks so he could rape them before relying on his prominence in the Church of Scientology to avoid consequences, a jury was told in closing arguments at his trial.
Masterson, the former star of the hit American sitcom That 70s Show, is on trial for rape for the second time after the first ended in a mistrial in December, with a jury deadlocked on all counts.
Prosecuting attorney Ariel Anson told the jury, "The defendant drugs his victims to gain control. He does this to deprive his victims of the ability to consent.
"You don't want sex? You have no choice. The defendant makes that choice for these victims. And he does it over and over and over."
The 47-year-old pleaded not guilty to raping three women in his home between 2001 and 2003.
Her attorney Philip Cohen told jurors the inconsistencies in the women's stories are important to consider.
"[Ms Anson] she did a great job of ignoring a lot of them," Cohen said. "What you consider small inconsistencies are at the heart of trying to determine someone, reliable, credible, credible enough for a criminal conviction?"
Ms. Anson took aim at the controversial Church of Scientology, of which Masterson is a member and all three women are former members, throughout her argument.
She pointed out that church authorities have been preventing women from accepting what had happened to them and reporting it to the police for years.
"The church has taught its victims 'rape is not rape, you caused this and most importantly, you are never allowed to go to law enforcement,'" she said.
"In Scientology, the defendant is a celebrity and untouchable."
The church has denied having any policies that discourage members from going to law enforcement.
Leah Remini, an actress and former church member who has become one of his most prominent public opponents, sat in the courtroom, her arm around one of the accusers, who testified during both trials that Masterson raped her in 2003.
Ms. Anson led jurors through the trials of all three women.
One is a former girlfriend who said Masterson raped her five years into their relationship in 2001. The other two are women he knew through social circles surrounding the church.
They all told the court that they became unusually groggy and had lapses in consciousness and memory after consuming the drinks Masterson gave them.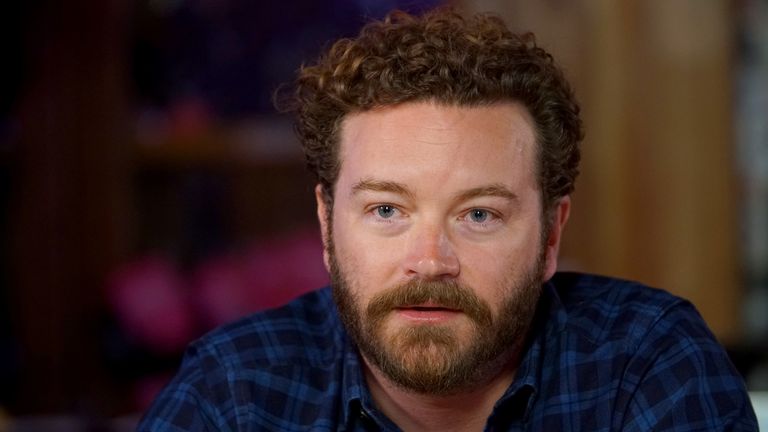 Judge Charlaine Olmedo allowed the prosecution in the second trial to say directly that he had drugged the women, after allowing only descriptions of their states at the first.
There is no physical evidence of drugs. The investigation that led to Masterson's arrest didn't begin for about 15 years after the women said they were raped.
Ms Anson told jurors that the women's accounts and evidence from a police toxicology expert who described the symptoms should be enough.
"We ask you to hold the defendant accountable," he said, "to find him guilty."
Less than half of jurors voted to convict Masterson on any count after the first trial.
Lawyers for both sides dropped their lawsuits on Friday, three weeks after the start of the second trial. Masterson's attorneys declined to call any witnesses.
His attorney on Tuesday stressed that jurors must find him guilty if it is beyond a reasonable doubt, saying that even if they believe he is likely to be guilty, they must acquit.
"If you say, 'I think he's probably guilty,' do you know what that leads to?" said Mr. Cohen. "Not guilty."