New York City Mayor Eric Adams issued an executive order this week exempting emergency shelters intended for the increased surge of illegal immigrants arriving to the Big Apple since the end of Title 42 from the city's lengthy land-use process, knocking down bureaucratic blocks to finding temporary housing.
Laws and rules related to the Uniform Land Use Review Procedure, and other procedures applicable to the city planning and land use review processes, are suspended for the extent of the state of emergency.
That includes those that apply to siting, leasing, construction and operations of facilities including homeless shelters created or expanded in response to the asylum emergency. These generally require the holding of public hearings, the certification of applications, the submission of recommendations, any required or necessary voting, the taking of final actions, and the issuance of determinations, the order says.
Moving migrants into neighborhoods where longtime residents may not want them without any public hearing to voice their input could result in lawsuits for the city, the New York Daily News reported.
NEW YORK ANCHOR ASKS ERIC ADAMS 'WHERE THE HECK' IS BIDEN ON MIGRANT CRISIS: 'THAT'S A GOOD QUESTION'
The now-suspended procedures normally required under the Uniform Land Use Review Procedure (ULURP) would usually postpone major development projects by months, but Adams' spokesperson Adam Levy told the Daily News that the mayor's office found the "speeding up the process of bringing needed shelter space online" necessary at this time.
Adams' decision builds on a prior executive order from October that already exempted from ULURP the city's Humanitarian Emergency Response and Relief Centers. The new order, issued Monday and made public Tuesday, also renews the mayor's directive issued last Wednesday suspending portions of the city's longstanding right-to-shelter law. Adams temporarily made it so rules that require the city to secure shelter beds for families with children by a certain time, prohibit placing families with children in congregate settings, related to unlawful evictions would not apply amid the migrant surge.
"We are carrying this entire burden. This national problem is being laid in the lap of New Yorkers," Adams told Fox 5 New York on Tuesday. "This is an unsustainable crisis that's been forced on New Yorkers and is going to continue to grow if there's not a real response at our border and if there's not assistance of a decompression strategy here in New York State."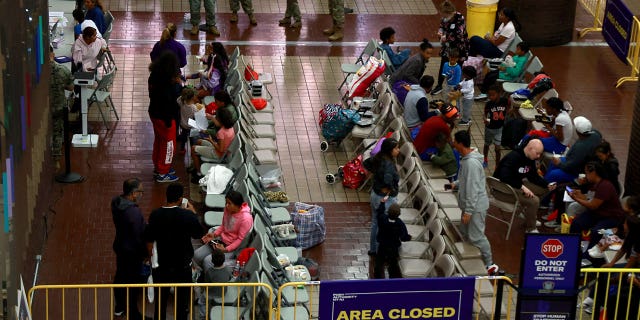 NYC MAYOR ADAMS PLAN BUSES MIGRANTS PAST COUNTY WITH 'IMMIGRANT PROTECTION' LAW TO REPUBLICAN-LED COUNTIES
The order will last for five days, unless Adams seeks to extend it before then.
Legal Aid and the Coalition for the Homeless, meanwhile, has threatened Sue Adams' office if the city does not abide by right-to-shelter rules requiring families with children be placed in private dwellings. With the city's current emergency shelter and hotel systems at capacity, Adams is moving to open migrant shelter facilities in the gyms of public schools across the city, sparking outrage from parents.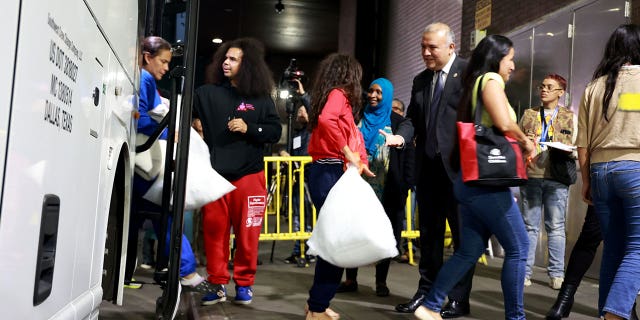 Adams' administration is also moving forward with controversial plans to bus migrants out of the city to mostly Republican-led counties.
"I was criticized by those who are advocates and elected officials who in one breath states that they don't want any migrants in their districts, but at the same time they're pushing back on the city," Adams told Fox 5. " We have done moving migrants that want to go upstate to different locales. We are going to continue to do everything possible to manage this crisis."
CLICK HERE TO GET THE FOX NEWS APP
Adams said he expects a potential 15 more busloads of migrants arriving in New York City this weekend following some 4,200 illegal immigrants who arrived last week alone.