At least seven students have been seriously injured after a lorry collided with a school bus in Australia.
One of the students had to be amputated after the accident, about 30 miles west of central Melbourne.
The truck hit the back of the bus, which was taking 45 children back to their primary school after an athletics event.
The bus overturned, leaving several children trapped inside.
Firefighters had to enter the bus through the skylight on the roof, before using the shattered windshield as their main emergency exit.
Eighteen children were initially taken to hospital after the crash, with seven of them still being treated as of Wednesday.
Many of them are now facing a long recovery from life-altering injuries.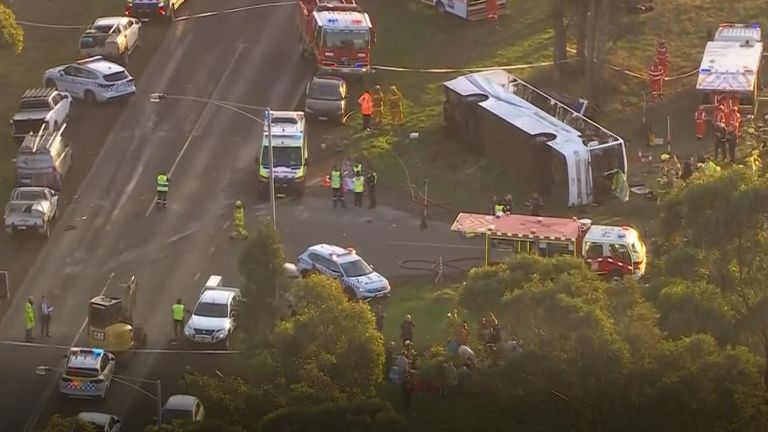 Bernadette McDonald, chief executive of the Royal Children's Hospital, said one child suffered a full amputation while others had their arms partially amputated after being crushed.
She said: "The children suffered multiple and traumatic injuries including partial and complete arm amputations, multiple crushed limb injuries, severe head and body lacerations, glass shard injuries.
"And three patients are currently receiving spinal support and are being carefully monitored for spinal injuries."
She praised the doctors, nurses and surgeons who had treated the children, saying: "I couldn't get people to go home last night – they wanted to stay and help in any way they could."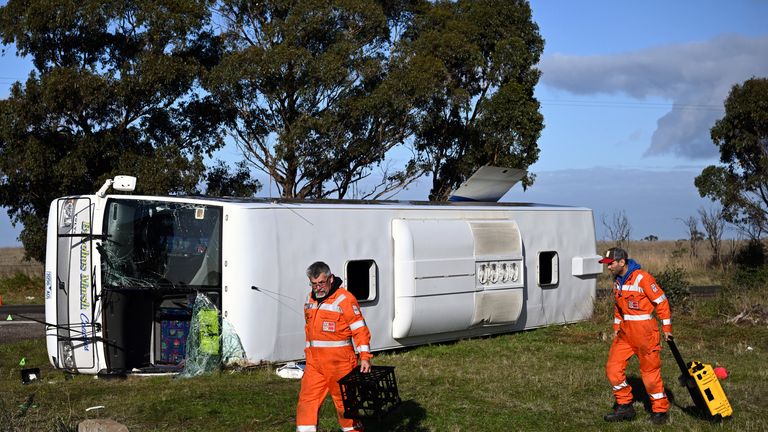 The bus driver, 52, was taken to hospital with non-life-threatening injuries.
The 49-year-old lorry driver has been charged with four counts of dangerous driving causing serious injury, Victoria Police said.
He will appear in court in Melbourne on Wednesday.