Spanish police search the waters of the port of Barcelona, ​​near where a British rugby player disappeared.
Levi Davis, a former Bath player, was seen leaving a pub in the city on October 29.
The 25-year-old – who was once a Celebrity X Factor contestant – has not been seen since last month fears were expressed that he drowned.
His family said a police investigation suggested his phone was last detected at the end of the Barcelona trade port.
Catalan police, Mossos, released footage Thursday showing officers in a boat searching the area.
The force said it was part of an investigation into a man's disappearance on October 29 – although it did not name Mr Davis.
In a statement, the force said: "We are continuing to investigate the disappearance of a man in Barcelona on October 29.
"We [have] activated the maritime police and the aquatic unit to search the port of Barcelona and the Llobregat delta.
"The file remains open."
It comes after family members shared details of the investigation, including reports that cruise ship staff tried to rescue a man in the water the night Mr Davis disappeared.
In a statement, they said: "Four staff confirmed seeing a man in the water with specific details including that he was asking for help in English and the color of his clothes.
'A life jacket was thrown from the vessel and emergency sea and air rescue services searched the area but could not find it.
Read more from Sky News:
Princess of Wales' parents are selling their business after bankruptcy
'Rising water bill' to pay for £10bn investment
In February, it was reported that Spanish police said the case had "disturbing" issues with "no logical explanation" for her disappearance.
Mr Davis, a former Bath player, appeared on Celebrity X Factor in 2019 – forming a singing group with other rugby stars.
He was also on E4's Celebs Go Dating a year later.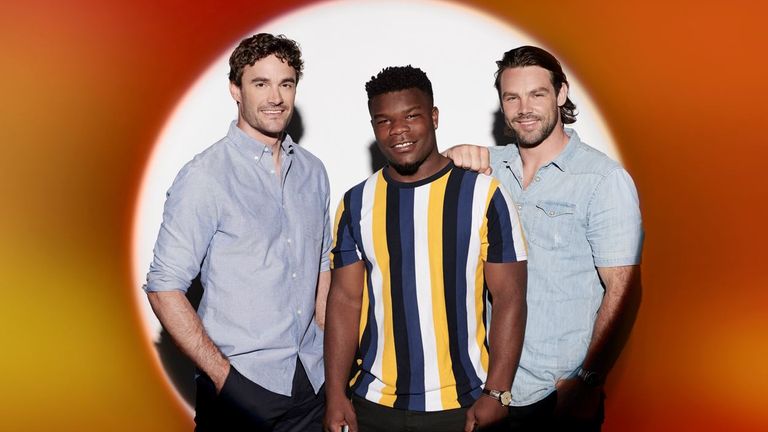 Mr Davis had signed a recording contract and had gone to stay with his friend Richard Squire in Ibiza to work on a few songs.
While he said he would contact Mr Squire when he arrived at Barcelona, ​​he never did.
Mr Davis was wearing a white T-shirt, black jeans and white trainers and was carrying a small black backpack at the time of his disappearance.
His passport was found by the Spanish police a few weeks later.
A private detective helped the family – and a £10,000 reward was offered for information leading to its discovery.