A busload of about 50 migrants was kidnapped by a gang in northern Mexico in the latest in a string of mass kidnappings, though nine have since been found, Mexico's president and police said on Wednesday.
President Andrés Manuel López Obrador said National Guard troops were searching for the migrants in an area around the northern city of Matehuala. The migrants were traveling north to the US border on a bus from the southern state of Chiapas when the vehicle, passengers and drivers were abducted.
"They've already found some," López Obrador said during his morning briefing. "Originally, there were reports of 50," he said of the total number of victims, without specifying how many had been identified. "We hope to save them," he added.
Nine migrants – six men and three women – were found near a highway on Tuesday in the state of Nuevo Leon, the state police department said. Police did not say whether they had been freed or fled. Migrants from Venezuela and Honduras were found wandering in a rural area, calling for help.
Bus company officials first reported the kidnapping on Tuesday and told local media they had received demands for $1,500 each to free the migrants.
UN SECURITY COUNCIL HEARS RUSSIAN ATROCITIES AGAINST UKRAINIAN WOMEN AND GIRLS: RAPE, MASS KIDDING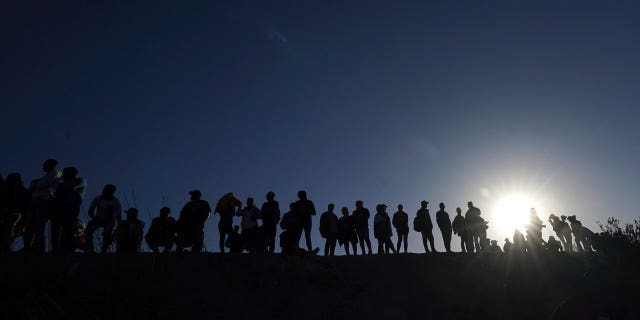 CLICK HERE TO GET THE FOX NEWS APP
"Unfortunately, there are gangs that engage in kidnappings," López Obrador said, noting that it was the same area where about 20 people were abducted by vans in April. April's abduction led police to mount a massive search by air and land, and they found not only the 20 migrants they were looking for, but around 80 other migrants held against their will, apparently by the same gang.
The area where the current research is underway is where the northern states of San Luis Potosi and Nuevo Leon meet and where drug cartels have been active for some time.
Similar mass abductions have also occurred in the northern border state of Sonora.
In early May, a government report said more than 2,000 migrants have been kidnapped by trafficking gangs and drug cartels in 2022. Mexico's national immigration agency said authorities freed 2,115 migrants from all nationalities kidnapped by gangs in 2022.
It seems that gangs and cartels are increasingly charging migrants to cross into Mexico, then kidnapping them for ransom. There has been a series of such mass abductions of migrants in Mexico in recent months.