A man has been arrested in New Zealand after a hostel fire in Wellington killed at least six people.
He was charged with two counts of arson after the Loafers Lodge fire in Wellingtonbut could face further charges as the case progresses, police said.
The unnamed suspect will appear in court on Friday.
Fire kills six in Wellington

An investigation is ongoing and a murder investigation has been opened. Dion Bennett, a police inspector, said officers were confident no one else was involved.
Earlier Thursday, officers removed the bodies of the first two victims from the hostel and said they would remove two more on Friday, with Mr Bennett adding that more victims could be found.
"The damage to the third floor is significant," he said.
"The debris is piled up and there is a lot to move and search underneath."
He did not confirm whether there was evidence of arson at the scene.
Two hours before the incident, a sofa had caught fire at the lodge, but was not reported to emergency services.
Police are investigating whether there is a connection between the two fires.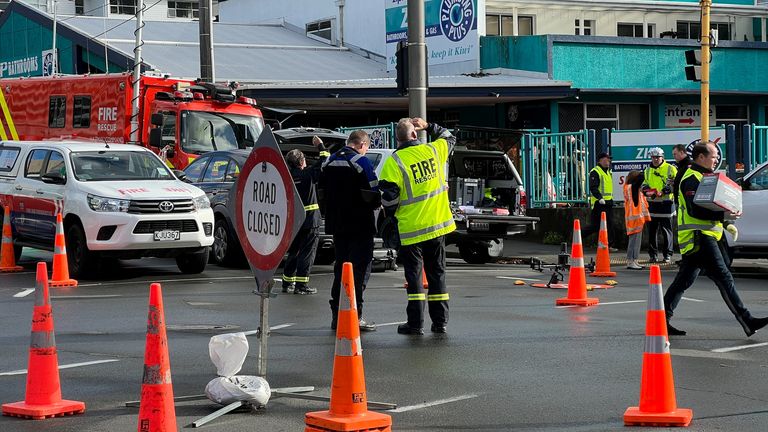 Learn more:
Former New Zealand PM to join Harvard
Children's cat killing contest canceled in New Zealand
People were forced to escape in their pajamas as flames ripped through the building early Tuesday morning, while others were rescued from the roof or jumped out of windows.
Yesterday Mr Bennett said 92 people had been taken into account, while 20 had not.
The 92-room hostel provided lodging for people including construction workers, hospital staff and people serving community sentences for minor offences.
Some of the hostel's residents were described as vulnerable and had lost all of their belongings in the fire, Wellington Central MP Grant Robertson said.
Officials said the building did not have sprinklers, which according to the country's building codes are not required by older buildings where they should be upgraded.
"I have asked the Housing Minister to look in particular at the building regulation issues to see if there is anything more we should do at this stage," Prime Minister Chris Hipkins said on Wednesday.