A former guard at a notorious prison camp in Bosnia and Herzegovina who used a made-up story to gain refugee status in the United States and settled in suburban Boston has been arrested on fraud and other charges, i said Wednesday. federal prosecutors.
Kemal Mrndzic, 50, was living in Swampscott, about 13 miles from Boston, at the time of his arrest, U.S. Justice Department officials said. Prosecutors said Mrndzic worked as a guard at the Čelebići prison camp during the Bosnian war in the 1990s, and was identified by survivors as having been involved in the beatings and abuse for which the camp was widely known.
Mrndzic fled the country after the war by crossing into Croatia and posing as a refugee in the United States, prosecutors said. He falsely claimed he was captured and ill-treated by Serbian forces and could not go home, prosecutors said.
Mrndzic was admitted to the United States as a refugee in 1999 and became a naturalized citizen a decade later, prosecutors said. They said he was charged with forgery, concealment and cover-up of material fact by the US government and other crimes.
"According to court documents, after the end of the war, (International Criminal Tribunal for the former Yugoslavia) investigators questioned Mrndzic in Sarajevo and allegedly accused him of involvement in the abuses in Celebici," the Department of justice in a note. adding that three of Mrndzic's guard mates were convicted by the court.
FORMER BOSNIAN SERB MILITARY COMMANDER SENTENCED TO 15 YEARS IN PRISON FOR CRIMES AGAINST CIVILIANS DURING THE WAR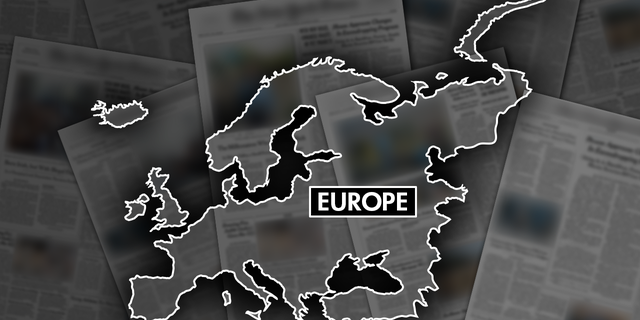 CLICK HERE TO GET THE FOX NEWS APP
Mrndzic made his first federal court appearance in Boston on Wednesday and was released on $30,000 cash bond.
A telephone directory of Mrndzic in Swampscott was disconnected on Wednesday. Calls to other listings under his name in the area have not been returned.
Mrndzic is represented by Brendan Kelley, a federal defender based in Boston. Kelley did not return a phone call Wednesday seeking comment.
Other charges against Mrndzic include using a fraudulently obtained U.S. passport and possessing and using a fraudulently obtained naturalization certificate and fraudulently obtained Social Security card, prosecutors said. A conviction for use of a fraudulently obtained passport and a fraudulently obtained naturalization certificate each carry a sentence of up to 10 years in prison.