The United States reported a sharp decline in migrant "meetings" at its border with Mexico after COVID-era Title 42 restrictions ended last week.
Title 42 it allowed US authorities to quickly send migrants back to Mexico without the ability to claim asylum. It was intended to stem the spread of the coronavirus.
The health order was issued by then-President Donald Trump and expired on May 11th.
Migrant "encounters" have dropped by 70% since the restrictions ended, said Blas Nunez-Neto, a Homeland Security official.
An encounter refers to when US officials encounter non-US citizens attempting to cross the border into the US from Mexico without authorization.
Nunez-Neto said the numbers entering the United States illegally continued to decline after an average of 4,000 encounters a day, as of May 12.
"In the last 48 hours there have been 3,000 encounters a day at the border, that's a reduction of more than 70 per cent," he said on Friday.
He added that about 11,000 people have been removed from the United States in the past week and sent to more than 30 countries.
That figure included more than 1,100 people from Venezuela, Nicaragua, Haiti and Cuba who were repatriated to Mexico.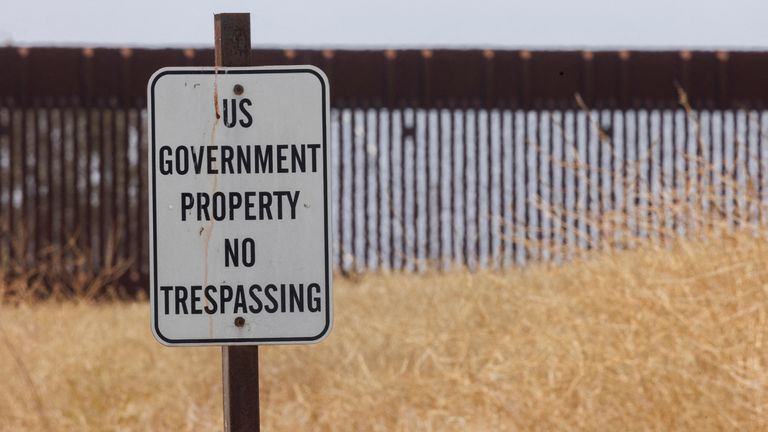 Migrants entering the United States face new restrictions
Thousands of migrants entered the United States in the week before the regulation expired.
Migrants now face new entry restrictions.
They will not be admitted if they arrive at the border without first applying online or seeking asylum in a country they passed through on their way to the United States.
Anyone caught crossing the border illegally will be barred from returning to the United States for five years. If they do, they will face criminal prosecution.
Human rights groups have criticized the new rules, saying they wrongly assume safety for migrants in countries outside the United States, adding that the online application system has proved unworkable for the vast majority.