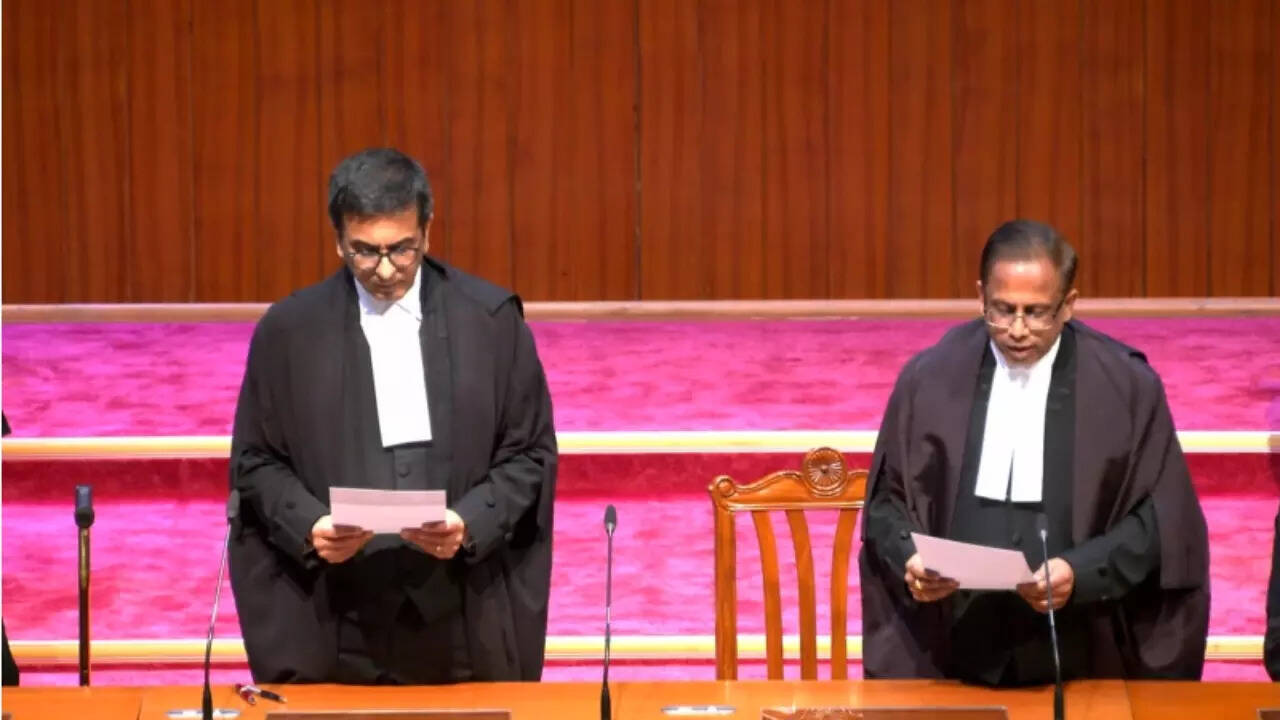 NEW DELHI: Chief Justice of India DY Chandrachud on Friday took oath to Justice Prashant Kumar Mishra and Senior Advocate Kalpathy Venkataraman Viswanathan as judges of the Supreme Court.
CJI Chandrachud he swore in the new justices in a swearing-in ceremony at the apex court auditorium.
With the oath of Justice Mishra and Justice Viswanathan, the number of justices of the Supreme Court has reached its sanctioned strength of 34.
However, the apical court will only be fully booked for a short while as Friday is also the last working day for three judges who will retire in June.
Justice KM Joseph, Justice Ajay Rastogi and Justice V Ramasubramanian will leave office next month during the summer holidays, which will last from 22 May to 2 July.
Justice Viswanathan will become the Chief Justice of India upon the retirement of Justice JB Pardiwala on 11 August 2030 and will remain in office until 25 May 2031.
The warrant to appoint Justice Mishra and Justice Viswanathan as Supreme Court justices was issued by President Droupadi Murmu's office on Thursday. Their appointments were announced by new defender Arjun Ram Meghwal on Twitter.