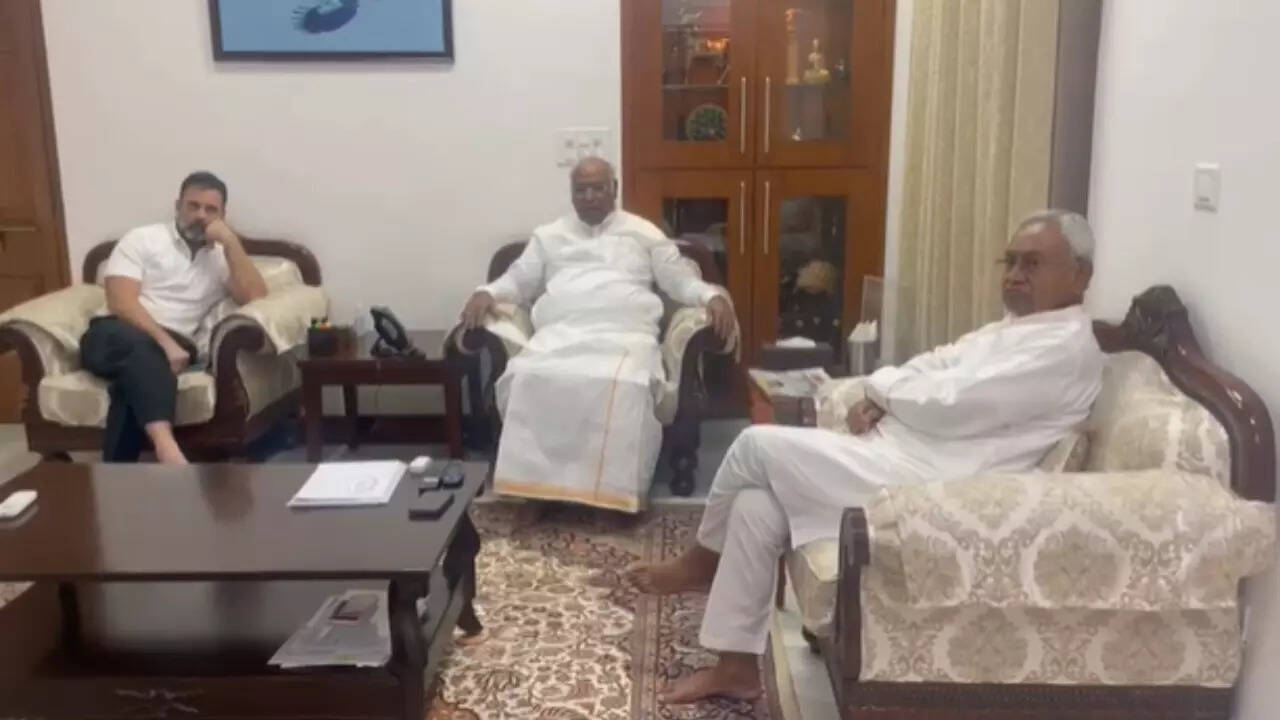 NEW DELHI: Chief Minister of Bihar Nitish Kumar met Congress President Mallikarjun Kharge and former party chief Rahul Gandhi here on Monday, the second such meeting in the past month and a half amid efforts to strengthen opposition unit face the BJP in the 2024 general election.
Kumar met Kharge and Gandhi at 10 Congress head Rajaji Marg residence here. Sources said the roadmap to strengthen opposition unity and a possible meeting of opposition leaders in Patna were discussed during the meeting.
Also present at the meeting were Congress Secretary-General (Organisation) KC Venugopal and JD(U) Chief Lalan Singh, which came a day after Kumar and Delhi counterpart Arvind Kejriwal asked the unit of the opposition to face the BJP.
The JD(U) leader met the AAP coordinator at his residence here and offered him "full support" in the ongoing confrontation with the Center on Administrative Services Control.
Significantly, Bihar Chief Minister Kumar Tejashwi Yadav, Jharkhand CM Hemant Soren, Nationalist Congress Party Chairman Sharad Pawar, Tamil Nadu Chief Minister MK Stalin and National Conference Chairman Farooq Abdullah attended the swearing-in ceremony on Saturday of Siddaramaiah as chief minister of Karnataka, in a show of opposition unity,
Kumar has met with opposition leaders and regional satraps as part of the unity exercise that has yet to take concrete shape.
Late last month, Kumar had hinted that a meeting of opposition leaders could take place in Patna after the Karnataka assembly polls are over and that issues related to forging opposition unity should be discussed. long in that meeting.