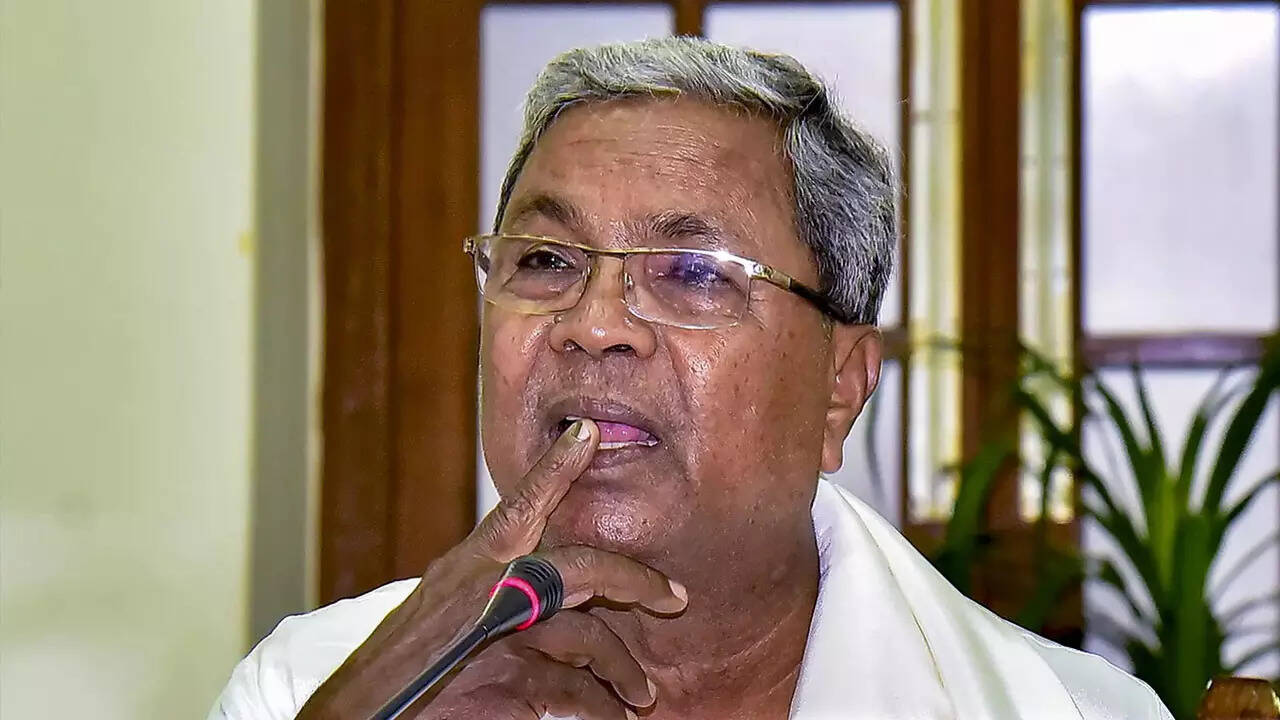 TUMAKURU: A teacher at a lower state primary school in Kaanubenahalli, Hosadurga taluk, Chitradurga district was suspended over Facebook posts criticizing the newly installed prime minister Siddaramaia for its tax policies.
In a Facebook post, Shanthamurthy MG said that "debt during term of former chief ministers SM Krishna was Rs 3,590 crore, Dharam Singh Rs 15,635 crore, HD Kumaraswamy Rs 3,545 crore, BS Yeddiyurappa Rs 25,653 crore, DV Sadananda Gowda Rs 9,464 crore, Jagadish Shettar Rs 13,464 crore and Siddaramaiah Rs 2,42,000 crore (sic)".
The teacher went on to say that the loans taken out by the prime ministers from the time of Krishna in Shettar was Rs 71,331 crore but it touched Rs 2,42,000 crore during the reign of Siddaramaiah. "So it's easy for him to announce giveaways," the post read.
K Ravishankar Reddy, Deputy Director of Public Education, Chitradurga District, told TOI, 'Based on the Facebook post, I have ordered the education officer of Hosadurga blockade taluk L Jayappa to suspend the teacher as he has violated the Rules (of Conduct) of the Civil Services of Karnataka – 1966." A departmental inquiry will be conducted before further action is taken.