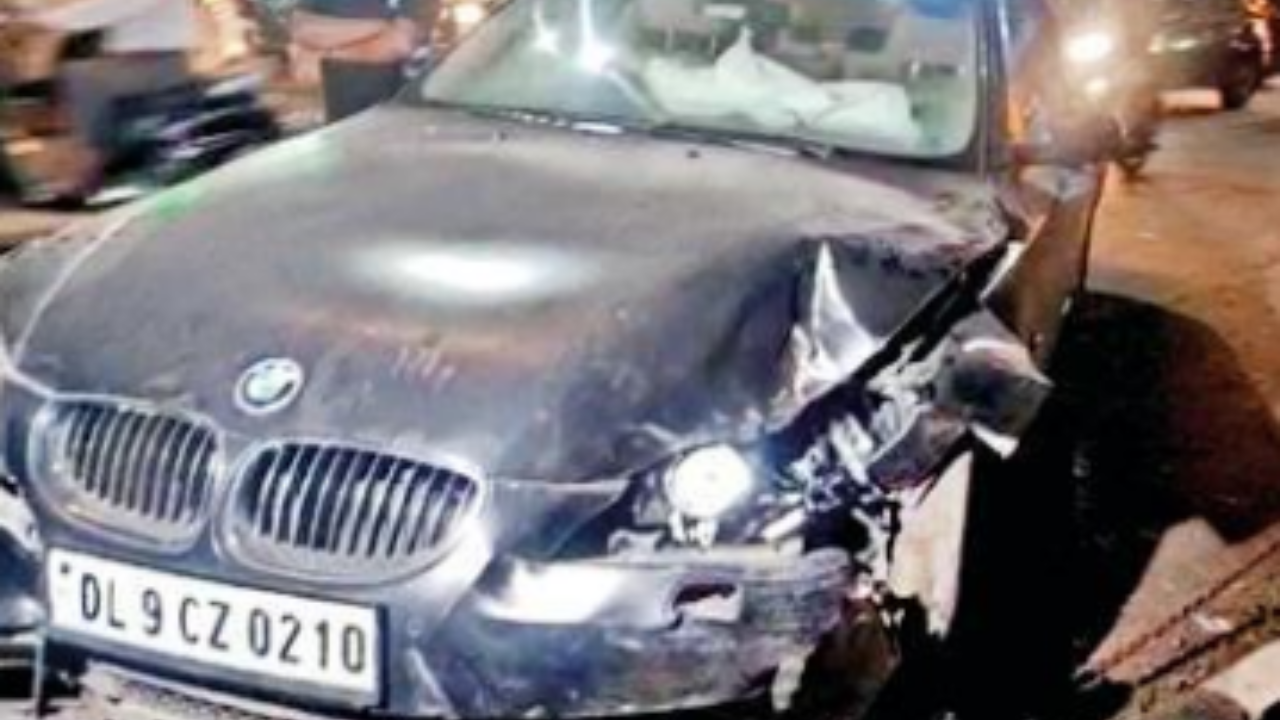 NEW DELHI: 36-year-old man dies after his scooter is hit by a speeding car in West Moti Nagar of Delhi Sunday early. The police arrested the woman who was driving the car and impounded the vehicle, a black BMW.
The deceased, identified as Ajay Gupta, lived with his family in Basai Darapur locality in West Delhi and ran a grocery store. The accident happened around 4 in the morning. He had gone to a hospital to buy medicine and was on his way home.
The accused woman, 28, is an architect who lives in Ashok Vihar with her family. She was driving home after attending a party in Greater Kailash, police said.
Police received a PCR call about an incident near Moti Nagar Metro Station at 4:08 am and a team rushed to the scene. At the scene they found the damaged vehicles, but their occupants were missing. A damaged generator, hit by the car during the accident, was also found there.
It emerged that the woman had taken Gupta to a nearby EBG hospital, from where he was transferred to ESI hospital by his relatives. However, he succumbed to injuries sustained during treatment.
The constables recorded an FIR under sections 304A (causing death by negligence) and 279 (causing death by negligence and reckless driving) of the IPC and the defendant was arrested, but released on bail. The body was sent for an autopsy.
The police have taken samples from the woman for an alcohol test and the report is awaited. Further action would be taken accordingly, they said.
The incident led to protests from relatives of the victim and locals. They shouted slogans against the police and the authorities and blocked the road for some time. They were later dispersed by police, who promised severe action.
The woman claimed that the man suddenly appeared in front of her car and was unable to control her vehicle. The cops, however, will verify her testimony. Police said they were scanning CCTV footage from cameras installed near the spot. "The car was traveling at high speed. A mechanical inspection of the vehicle will be conducted, which will give us more information about the accident," the officer said.