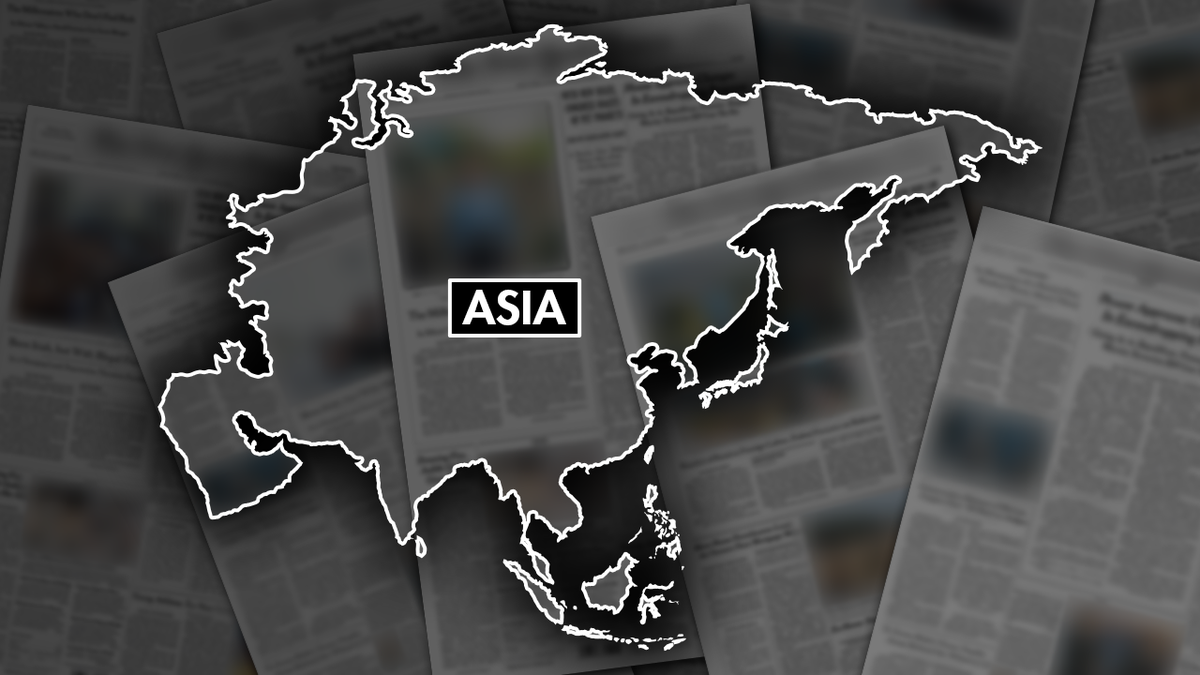 Chinese oil giant Sinopec on Monday signed a deal with Sri Lanka to enter the South Asian island country's retail fuel market as it struggles to resolve a worsening energy crisis amid unprecedented economic turmoil.
The contractual deal would allow Sinopec to import, store, distribute and sell petroleum products in Sri Lanka, which has been experiencing a fuel shortage for more than a year.
The move comes as Beijing seeks to consolidate investment in Sri Lanka's ports and energy sector amid growing security concerns raised by the island nation's immediate neighbor India, which considers Sri Lanka its strategic back yard.
THE COMMUNIST PARTY OF CHINA HAS WAGED THE 'ECONOMIC WAR' AGAINST US FOR 'DEcadeS': FORMER US TRADE REP
Sri Lanka, which is facing a currency crisis, hopes the deal will help resolve its energy crisis.
The deal signed on Monday in the Sri Lankan capital Colombo was set up to "ensure uninterrupted fuel supplies to consumers," the president's office said in a news release.
Under the pact, Sinopec will be granted a 20-year license to operate 150 fuel stations currently operated by Sri Lanka's state-run Ceylon Petroleum Corporation, and to invest in 50 new fuel stations and the country's energy sector, the Power and Energy of the nation The ministry said in a statement.
Sinopec can begin operations within 45 days of issuing the license and "this development bodes well for a more stable and reliable fuel supply, boosting the country's energy sector and providing guarantees to consumers," the president's office said.
When the economic crisis hit Sri Lanka last year, the government was unable to find foreign currency to import fuel, triggering a severe shortage that lasted more than two months and forced people to stand in long queues at petrol stations. Sri Lankans are still allocated limited quantities of fuel which is distributed according to a QR code system.
In an effort to resolve the crisis, Sri Lanka has opened up its retail fuel market to foreign oil companies, asking them to use their own funds to purchase fuel, without depending on Sri Lankan banks for foreign currency. The government has given approval to two other foreign companies – Australia's United Petroleum and US firm RM Parks in partnership with Shell – to enter its fuel market.
An Indian oil company is already operating in Sri Lanka. But India is concerned about China's growing influence in Sri Lanka, which lies along one of the world's busiest shipping lanes.
CHINA CUT OFF OIL DEAL WITH TALBAN IN AFGHANISTAN
Sri Lanka has borrowed heavily from China over the past decade for infrastructure projects including a seaport, airport and city built on reclaimed land. The projects have failed to earn enough revenue to pay off the loans, a factor in Sri Lanka's economic woes. In 2017, Sri Lanka leased the Hambantota seaport to China because it could not repay the loan.
China accounts for about 10% of Sri Lanka's lending, behind only Japan and the Asian Development Bank.
Sri Lanka's economic crisis has resulted in severe shortages of basic necessities such as medicines, fuel, cooking gas and food, leading to angry protests that forced then-President Gotabaya Rajapaksa to leave Sri Lanka and resign last summer.
Sri Lanka has not paid its foreign debts and has sought the support of international partners and organizations to resolve the crisis.
CLICK HERE TO GET THE FOX NEWS APP
In March, the IMF approved a bailout program of almost $3 billion that will last for four years. Sri Lankan authorities are now discussing debt restructuring with foreign creditors.