FIRST ON FOX: Texas Attorney General Ken Paxton is suing the Biden administration over a newly-implemented asylum rule, arguing that the use of a controversial CBP One application is being used to circumvent federal law.
The lawsuit targets a rule that was proposed earlier this year, and went into effect as the Title 42 public health order ended earlier this month. The rule presumes migrants to be ineligible for asylum if they have entered illegally and have failed to claim asylum in a country through which they have already traveled.
While the rule has received criticism from left-wing activists, who say the rule limits who can claim asylum in the US, it has also seen criticism from conservatives for the connected use of the CBP One app — which allows migrants to make appointments at a port of entry to be processed.
BIDEN POLICY TO RELEASE ILLEGAL MIGRANTS WITHOUT COURT DATES SUFFERS ANOTHER BLOW AS JUDGE EXTENDS BLOCK
The Biden administration expanded the use of the app earlier this year to allow migrants to upload information and schedule appointments, at that time to request an exemption to Title 42. It is now being used to schedule appointments to be processed into the US to claim asylum .
DHS has said the presumption of ineligibility for asylum will not apply if the migrant presents themselves at a port of entry having used the CBP One app to schedule an appointment. It also offers an exemption to the ineligibility presumption if it was not possible to access the app due to "extenuating circumstances, significant technical failure, or other applicable exception."
In a statement, Paxton said the administration's goal with the application is "illegally pre-approving more foreign aliens to enter the country and go where they please once they arrive."
"Joe Biden, Alejandro Mayorkas, and the entire Biden Administration have prioritized creating and protecting new ways for illegal aliens to stream into this country, no matter the cost or consequence to struggling American citizens," he said.
BIDEN ADMIN 'ENCOURAGED' BY LOWER POST-TITLE 42 NUMBERS, BUT URGES CAUTION FOR WEEKS AHEAD
Paxton's lawsuit argues that the administration is attempting to circumvent federal law by processing migrants who should otherwise be removed. The Biden administration has touted the rule as a way that combines lawful pathways with consequences for failure to use them.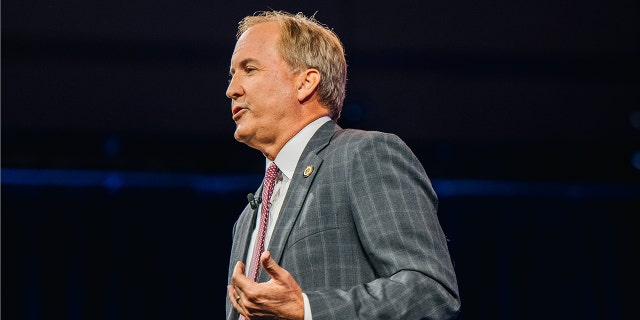 "This Administration has led the largest expansion of legal pathways for protection in decades, and this regulation will encourage migrants to seek access to those pathways instead of arriving unlawfully in the grip of smugglers at the southern border," Secretary Alejandro Mayorkas said earlier this month .
In a statement on Friday, DHS said that since the end of Title 42 on May 11, an average of 1,070 migrants a day have submitted to be processed in their appointments. The top three nationalities are Haiti, Mexico and Venezuela.
The lawsuit marks the latest in a number of high-profile cases against the administration. Florida and Texas have sued in separate cases over the administration's "parole with conditions" policy — which saw thousands of migrants released into the US without court dates due to overcrowding.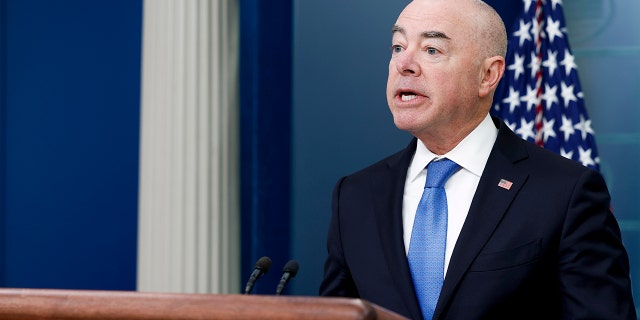 CLICK HERE TO GET THE FOX NEWS APP
The judge in the Florida case recently imposed a temporary restraining order, and later a preliminary injunction on the use of the policy as the court case continues. Paxton has sued over a dozen times in cases related to the Biden administration's border policies, securing a number of high-profile wins — including a block on a planned deportation moratorium in 2021.
"Time after time, my office has shown that we will fight back in court to defeat their unlawful open-borders policies. We intend to stop this rule from wreaking further havoc on the people of Texas," Paxton said in his statement.