Nobel peace laureate Ales Bialiatski has been transferred to a notoriously brutal prison in Belarus and has not been heard from for a month, his wife said on Wednesday.
Natalia Pinchuk told the Associated Press that Bialiatski, who is serving a 10-year sentence, has been kept in an information blackout since his transfer to the N9 colony for repeat offenders in the city of Gorki, where inmates are beaten and subjected to hard labor .
"The authorities create unbearable conditions for Ales and keep him in strict information isolation. There is not a single letter from him for a month, nor does he receive my letters," Pinchuk said by telephone.
In March, a court convicted Bialiatski, 60, Belarus' leading human rights advocate and one of the 2022 Nobel Peace Prize winners, and three of his colleagues on charges of financing actions that violate public order and smuggling.
It was the latest move in a years-long crackdown on dissent that has swept the country since 2020.
BELARUSIAN OPPOSITION GROUP URGES EU TO MAINTAIN SANCTIONS ON BELARUSIAN FERTILIZER PRODUCER
Bialiatski has spent 20 months behind bars since his arrest in 2021 and Pinchuk worries his health is deteriorating.
"In the most recent letters I see how his handwriting has changed and I see how the situation is getting worse for him, both in terms of his health and his eyesight, and I'm very, very concerned about that," she said. He urged the United Nations to intervene.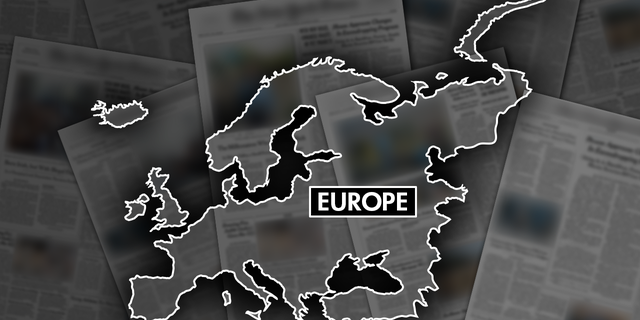 The harsh punishment of Bialiatski and three of his colleagues was a response to massive protests over the 2020 election that gave authoritarian President Alexander Lukashenko an extra mandate.
Lukashenko, a longtime ally of Russian President Vladimir Putin who supported the Russian invasion of Ukraine, has ruled the country with an iron fist since 1994. During the 2020 protests, the largest ever in Belarus, more than 35,000 people have been arrested and thousands have been beaten by police.
All four activists have claimed their innocence, according to the Viasna Human Rights Center, founded by Bialiatski. He shared the 2022 Peace Prize with Memorial, a leading Russian human rights group, and the Ukrainian Center for Civil Liberties.
CLICK HERE TO GET THE FOX NEWS APP
Viasna has counted 1,516 political prisoners in Belarus to date. Human rights advocates say the authorities deliberately create unbearable conditions for many of them.
For 28 days, there was no information on the fate of former presidential candidate Viktar Babaryka, who was reportedly beaten in his cell and transferred to a hospital. No one has heard from Nikolai Statkevich, a leading opposition figure who is serving a 14-year, 100-day sentence.