The Chicago City Council voted to approve $51 million in spending to help with the city's migrant crisis on Wednesday.
Chicago aldermen voted to approve the measure by a vote of 34-13, according to FOX 32, noting that there was contentious debate before the spending was eventually approved.
Democrat Mayor Brandon Johnson said in a statement that the funding is necessary and will go toward resources for migrants, including food, housing, and staffing.
"Chicago is facing a humanitarian crisis as individuals and families continue to be sent here and other Democratic-led cities across the country without regard for their well-being," Johnson said. "My administration will do everything in our power to support these new arrivals as they work to rebuild their lives in the US while still upholding our commitments to the residents of Chicago. This appropriation is critical to support our efforts to provide housing and services in the immediate future, and I will continue to advocate for additional state and federal funding for as long as needed."
MIGRANTS 'DUMPED' IN CHICAGO SHELTER COULD 'DESTROY' BLACK COMMUNITIES, RESIDENTS SAY
The measure was passed as Republican Texas Gov. Greg Abbott continues to send migrants to large cities across the United States, including Chicago, New York, and Washington DC
Officials estimate that the cost the city has faced attempting to address the migrant crisis from January until June has cost around $102 million.
CHICAGO RESIDENTS SHRED LOCAL POLITICIANS OVER PLANS TO HOUSE ILLEGAL IMMIGRANTS AT CLOSED HIGH SCHOOL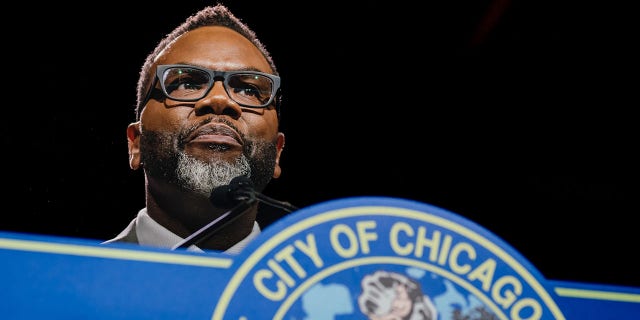 Chicago has received $30 million from the Illinois government and $4.4 million from a FEMA Emergency Food and Shelter Program to assist the city.
Former mayoral candidate Ja'Mal Green said that aldermen need to vote down the funding.
CLICK HERE TO GET THE FOX NEWS APP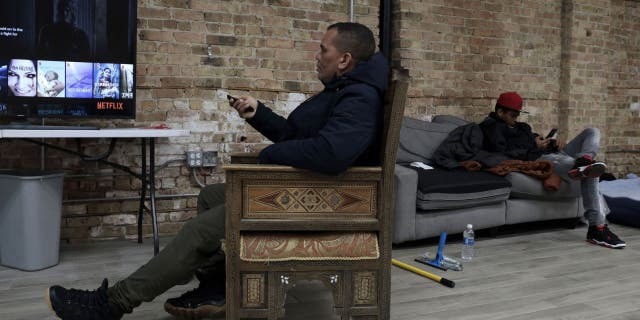 "I'm asking the City Council to halt their vote. To vote no on the $51 million until we can have a tangible plan of resources for our neighborhoods for investment into these neighborhoods that are suffering the most," Green said.