Jordan is preparing for a royal wedding this week with Crown Prince Hussein expected to marry a US-trained architect.
The 28-year-old Sandhurst-educated prince marries Rajwa Alseif, 29, at Zahran Palace – where his father, King Abdullah II, and grandfather, the late King Hussein, were also married.
Thursday's ceremony is expected to include some of the same features as previous ceremonies, including a motorcade of red Land Rovers escorting the couple through the streets of the capital Amman after the ceremony.
US First Lady Jill Biden is expected to attend alongside royals from around the world, including the King and Queen of the Netherlands.
Palace officials have been silent on other aspects of the wedding, namely the full guest list and the bride's dress.
But the celebrations kicked off last week with a henna party for Ms Alseif, hosted by Queen Rania of Jordan and attended by several hundred women.
Thousands of Jordanians also attended a free concert in Amman on Monday. Among the performers were well-known Arab singers, including Egyptian Tamer Hosny.
Ms. Alseif, originally from Saudi Arabia, has a degree in architecture from Syracuse University in New York and has lived and worked in Los Angeles.
Her father is one of the founders of one of the largest engineering companies in Saudi Arabia and her mother is a relative of Saudi King Salman.
Meanwhile, her future husband was officially named heir to the throne in 2009 at the age of 15.
He graduated from Georgetown University with a degree in international history in 2016 and from the British Royal Military Academy Sandhurst the following year.
He holds the rank of Captain in the Jordanian Army and has over four million Instagram followers.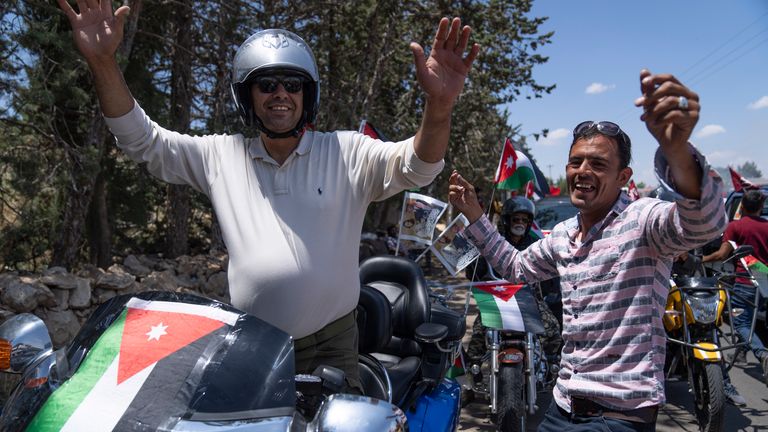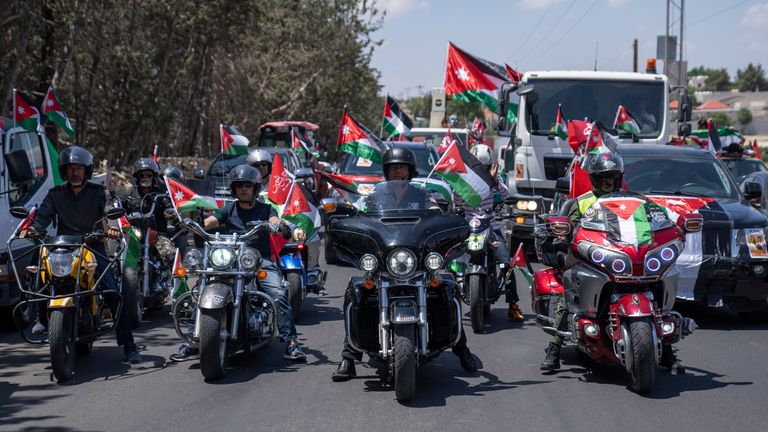 Palace officials have not revealed how the couple met or any details about their relationship.
They officially got engaged in a traditional Muslim ceremony in the Saudi capital, Riyadh, in August 2022, in the presence of senior officials from the Jordanian royal family.
The ceremony and celebrations are seen as a way to build public support during a time of continued economic hardship in the country.
The newlyweds are destined to become a power couple in the Middle East, forging a new bond between Jordan and Saudi Arabia as the latter seeks to transform itself into a regional power broker.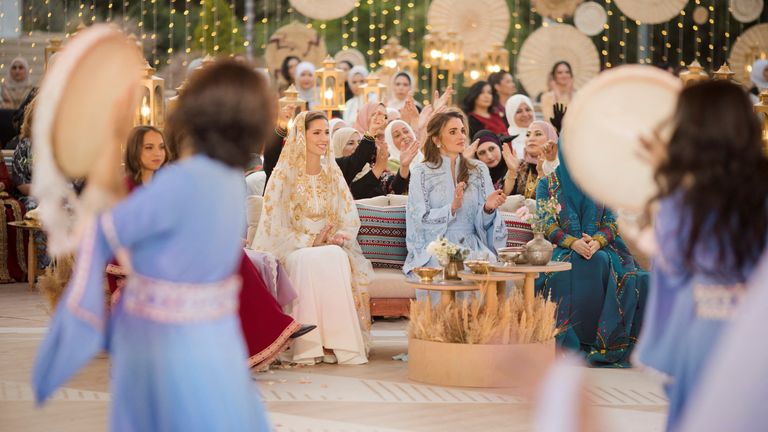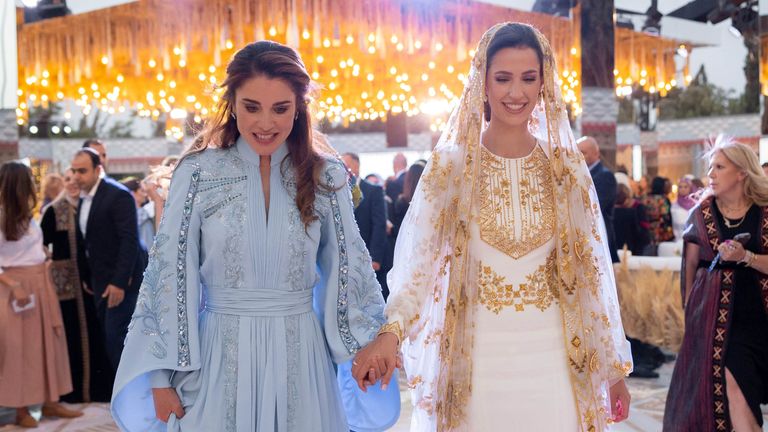 The royal family has also come under pressure due to a public rift between the king and his half-brother.
The last royal wedding to generate such excitement among Jordanians was the wedding of Abdullah and Queen Rania in June 1993. Queen Rania was born to a Palestinian family in Kuwait and worked in marketing.
Abdullah became king in February 1999 after the death of his father.