Missouri Republicans have requested details from the Government Accountability Office (GAO) on how much President Biden's student loan forgiveness plan would benefit convicted felons.
In a letter sent on April 13, Missouri Attorney General Andrew Bailey and his predecessor, Sen. Eric Schmitt, R-Mo., sent a letter to US Comptroller General Gene L. Dodaro requesting details on how many currently or formerly incarcerated felons would receive a bailout from President Biden's Student Loan Cancellation Program — a program they call "unlawful."
In a tweet Friday, Bailey said he's still seeking answers on "how felons would benefit from Biden's unconstitutional redistribution of wealth." His office confirmed to Fox News Digital that they have yet to receive a response from GAO.
"President Biden has repeatedly attempted to use the COVID-19 pandemic as a pretext for his crusade against the Constitution," the duo wrote.
SENATE VOTES TO KILL $400 BILLION STUDENT LOAN HANDOUT, SETS UP FIFTH BIDEN VETO
"The President's recent attempt to transfer $430 billion of wealth through a misleadingly named student loan 'cancellation' without congressional approval is no exception. The President simply has no authority to do this," they said.
"The President's program is more than unlawful. It is grossly unfair," they added
Schmitt and Bailey note they have both already advanced a lawsuit now at the Supreme Court challenging "the President's wealth transfer."
"At the recent oral argument, the Chief Justice explained that President Biden's wealth transfer involves fundamental concerns about fairness: with respect to a person who runs a lawn-service company, for example, 'his tax dollars are going to support the forgiveness of the loan for the college graduate, who's now going to make a lot more than him over the course of his lifetime,'" the letter notes.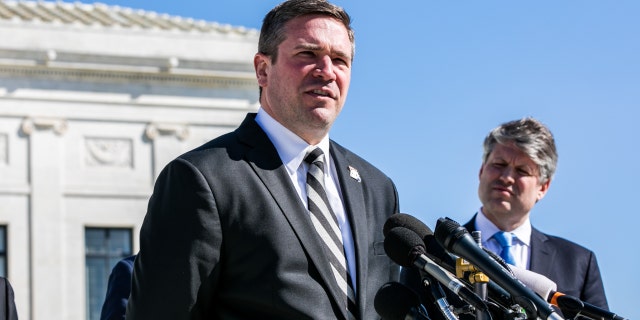 SUPREME COURT TO HEAR GOP STATE CHALLENGE TO PANDEMIC-RELATED BIDEN STUDENT LOAN DEBT RELIEF PLAN
"One critical aspect of the unfairness of the Biden administration's wealth transfer is that it unlawfully transfers wealth to convicted felons," the two assert.
The Missouri pair notes that a prisoner advocacy organization estimates that hundreds of thousands of prisoners are eligible for a wealth transfer under the Biden plan — which does not include convicted felons who have left incarceration.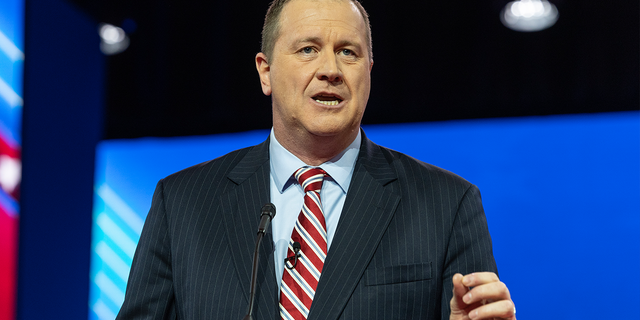 "Based only on the numbers publicly known, the Biden plan could transfer more than $5 billion from regular Americans farmers, schoolteachers, truckers to convicted felons," the duo state.
The pair are seeking from the comptroller data how many federal student loan borrowers to date are currently incarcerated in state or federal jail, prison or other type of detention center and would receive a direct benefit from Biden's plan, how many federal student loan borrowers are currently convicted felons and would receive a direct benefit, and the total amount of funds Biden's plan would give to convicted felons.
GOP SENATORS PUSH BILL TO BLOCK BIDEN'S 'RECKLESS' STUDENT LOAN BAILOUT, PREVENT TAXPAYERS FROM COVERING COSTS
President Biden has earned significant pushback for his student debt relief plan from both sides of the aisle. On Thursday, the Senate passed a resolution to scrap Biden's proposal—which is expected to force Biden to issue his fifth presidential veto since taking office.
CLICK HERE TO GET THE FOX NEWS APP
The vote was successful, thanks to Sens. Joe Manchin, DW.Va.; Jon Tester, D-Mont.; and Kyrsten Sinema, I-Ariz., who voted with all 49 Republicans to scrap the loan bailout, after the House passed the resolution last week.