A man who was repeatedly tasered by LAPD has died of an enlarged heart and cocaine use, a coroner said.
Keenan Darnell Anderson – cousin of a Black lives matter co-founder – was stopped after a traffic accident on January 3, with a bodycam showing him initially obeying police before escaping.
He was repeatedly tasered after being caught and died after going into cardiac arrest in hospital.
The Los Angeles coroner said he died of "the effects of cardiomyopathy (enlarged heart) and cocaine use," adding that the death was "determined hours after restraints and the use of energy devices conducted ".
Mr. Anderson's family is yet to comment.
"I know the release of this report will cause them and many Angelenos great grief as they still mourn this loss," said Los Angeles Mayor Karen Bass.
"The coroner raises questions that have yet to be resolved and I await the outcome of the investigations already underway."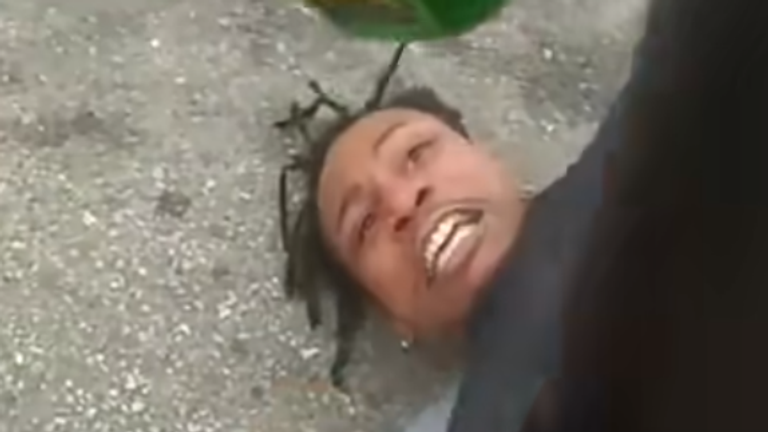 Footage of the arrest showed an officer on a motorcycle chasing Mr. Anderson, catching up with him and ordering him to lie down.
Other officers arrived and fought to detain the 31-year-old high school English teacher before he was tasered in the Venice area of ​​the city.
The footage shows Mr Anderson screaming for help and repeatedly shouting that the police were "trying to kill him".
When an officer put his arm around his throat, he was heard shouting that the police were looking for "George Floyd", then accusing them of being "actors".
BLM extension co-founder Patrisse Cullors said on Instagram after her death that her cousin was "killed by the LAPD."
He added, "Keenan deserves to be alive right now, his son deserves to be raised by his father. Keenan we will fight for you and all our loved ones affected by state violence."
At the time, supporters of the movement protested in front of the LAPD headquarters.
Mr. Anderson worked in Washington DC and was visiting family in town.
His family has filed a $50m (£40.1m) lawsuit with the city, alleging that the officers unreasonably used deadly force, failed to undergo training and made false reports.