South Korea's intelligence service believes the North Korean leader may be suffering from insomnia while abusing alcohol and tobacco.
South Korean lawmaker Yoo Sang-bum, who serves as executive secretary of the parliamentary intelligence committee, told reporters on Wednesday that the country's intelligence service believes North Korean leader Kim Jong Un "may be suffering from a serious sleep disorder and engage in excessive alcohol and tobacco use," according to a Korea Herald report.
The lawmaker said the National Intelligence Service found that North Korean authorities were "hoarding" insomnia drugs such as Zolpidem and "significant amounts" of alcohol and cigarettes.
NORTH KOREA LOOKS TO THE FINAL FRONTIER AS KIM JONG UN PREPARES LAUNCH OF SPY SATELLITE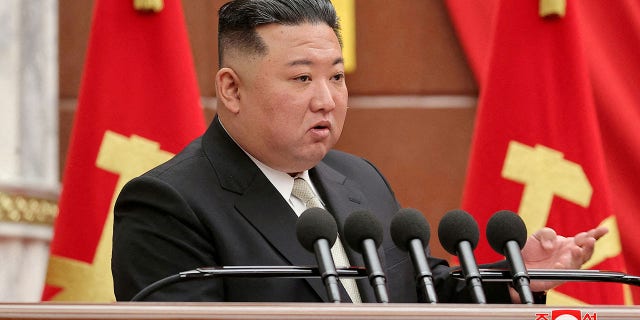 In addition to the sleep problems and apparent substance abuse, the Intelligence Service also noted that the North Korean leader appears to be suffering from marks on his wrists or arms, which the Intelligence Service could be from scratches that could be the result of a skin condition related to stress or an allergic reaction.
The intelligence service also noted that an AI-assisted analysis of the leader's weight puts Kim at 140 kilograms, or about 308 pounds.
Kim's health assessments have long attracted international attention and concern or interest, with any potential change of leadership in the isolated country having implications for South Korean and global security.
NORTH KOREA SAYS FIRST MILITARY SPY SATELLITE READY FOR LAUNCH WHICH WOULD VIOLATE UNITED NATIONS RESOLUTIONS
News of possible health problems for the North Korean dictator have surfaced before, including speculation that his health was suffering after missing a number of major events earlier this year.
Aside from Kim's health, the South Korean spy agency has assessed that the living conditions of North Koreans have continued to deteriorate this year. The incidence of violent crime has risen sharply, while deaths from starvation have increased threefold over the same period last year.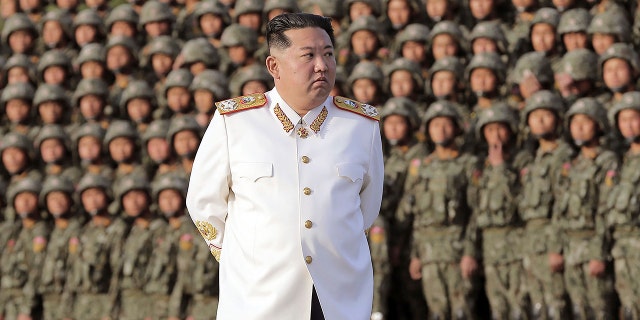 CLICK HERE TO GET THE FOX NEWS APP
Suicides have also increased in the country, up 40% compared to the same period last year, and in May cases of "fever" spread throughout the country's capital, Pyongyang, and led to restrictions on inbound travel and leaving the city.