Russian Foreign Minister Sergey Lavrov accused the United States and the West of continuing to "fuel conflicts" that "divide humanity" while conspicuously staying quiet on the country's war in Ukraine in a fiery speech Saturday on the fifth day of the United Nations General Assembly meeting in New York City. 
Russia
"The U.S. and its subordinate Western collective are continuing to fuel conflicts which artificially divide humanity into hostile blocks and hamper the achievement of overall aims," Lavrov said. "They're doing everything they can to prevent the formation of a genuine multipolar world order."
"They are trying to force the world to play according to their own self-centered rules," he said.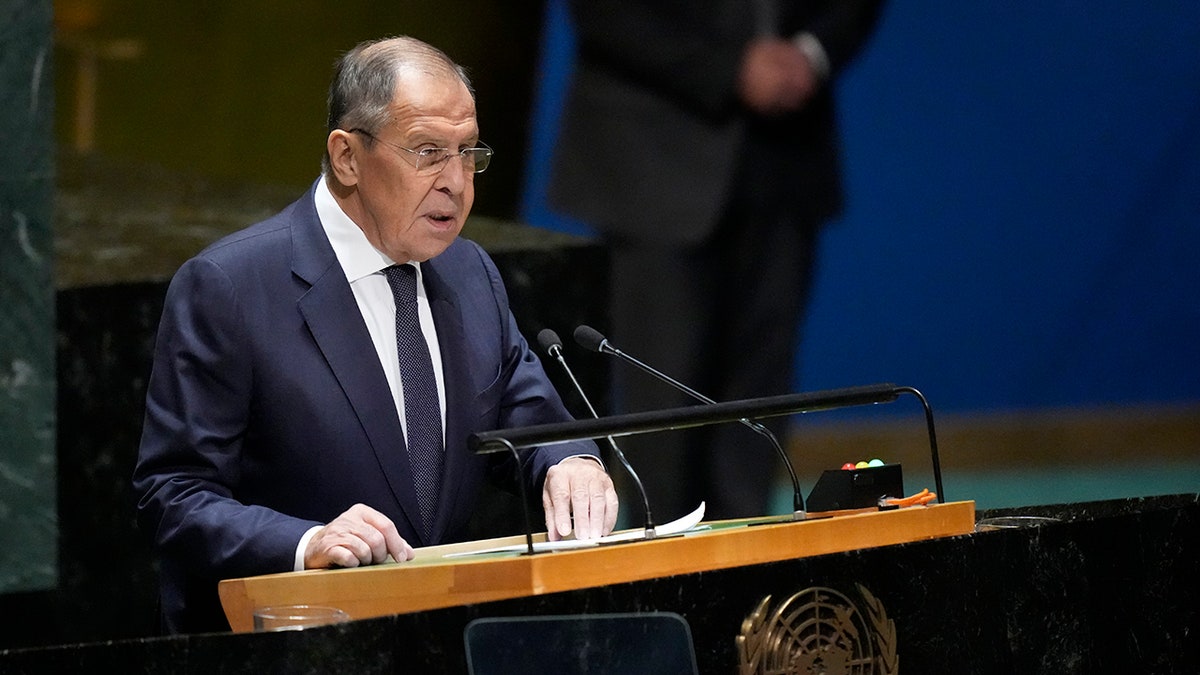 As for the 19-month war in Ukraine, he recapped some historical complaints going back to the 1991 breakup of the Soviet Union, and alluded to the billions of dollars that the U.S and Western allies have spent in supporting Ukraine. But he didn't delve into the current fighting.
CLICK HERE TO GET THE FOX NEWS APP
Saudi Arabia
Saudi Arabia's Minister for Foreign Affairs Prince Faisal bin Farhan Al-Saud was less fiery. He called for the end of the war in Ukraine, an independent state for Palestine with Jerusalem as its capital and said resolving the crisis in Syria will lead to stability in the region and the world.  
On Friday, Israeli Prime Minister Benjamin Netanyahu told the U.N. General Assembly that Israel is "at the cusp" of a breakthrough in a peace agreement with Saudi Arabia.
Netanyahu's remarks came in response to Fox News chief political anchor and "Special Report" anchor and executive editor Bret Baier's interview with Saudi Crown Prince Mohammed bin Salman (MBS) this week about the ongoing talks between the kingdom and Israel.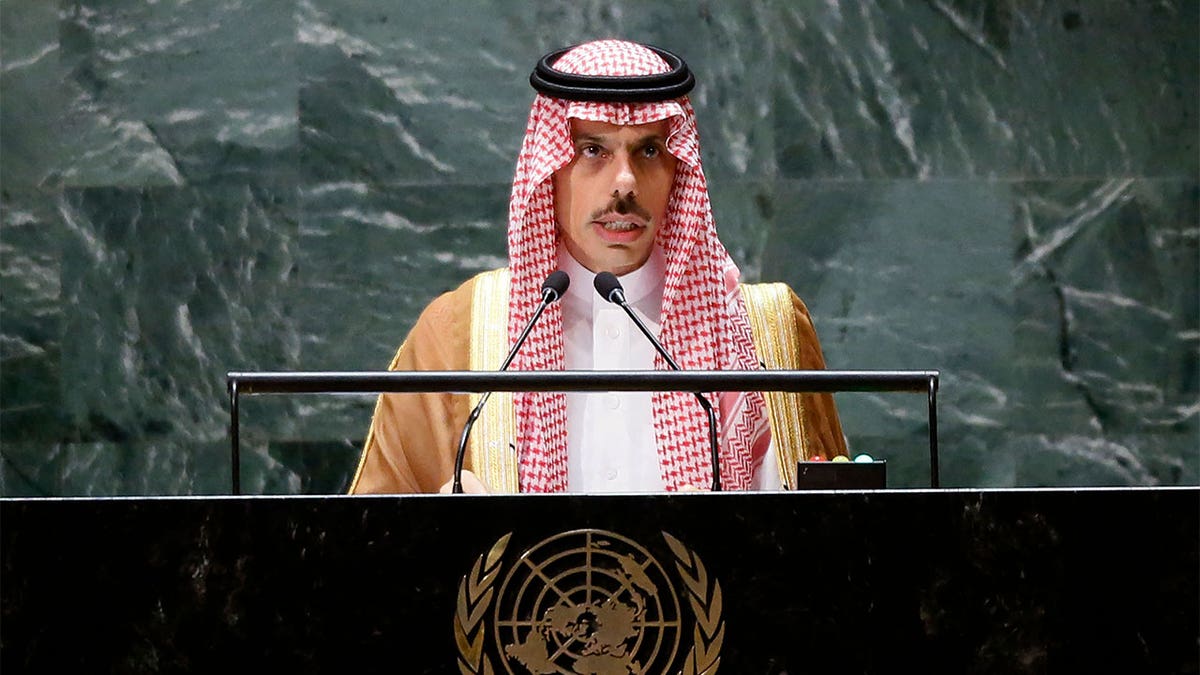 "Every day we get closer, it seems it's for the first time real. We get to see how it goes," said the prince, who added that an agreement rests on the treatment of the Palestinians, including the creation of a Palestinian state. 
Also in his speech Saturday, Al-Saud noted that Ukrainian President Volodymyr Zelenskyy attended an Arab summit in Jeddah earlier this year. 
He added that Saudi Arabia is "deeply concerned" about the war in Sudan, which the UN says has left at least 5,000 people dead, saying that Saudi Arabia is helping to get citizens out of the country and continues to contribute money to the Sudanese people.
Afghanistan must not be a haven for terrorists, Al-Saud said, adding that Saudi Arabia has made "great strides" against terrorism and extremism. 
"The world must show fearlessness and determination when combating extremism," he said. 
Saudi Arabia wants to cooperate with OPEC and preserve the stability of the global crude oil market, he added.   
This is developing coverage of the UNGA.
Fox News Digital's Louis Casiano and The Associated Press contributed to this report.