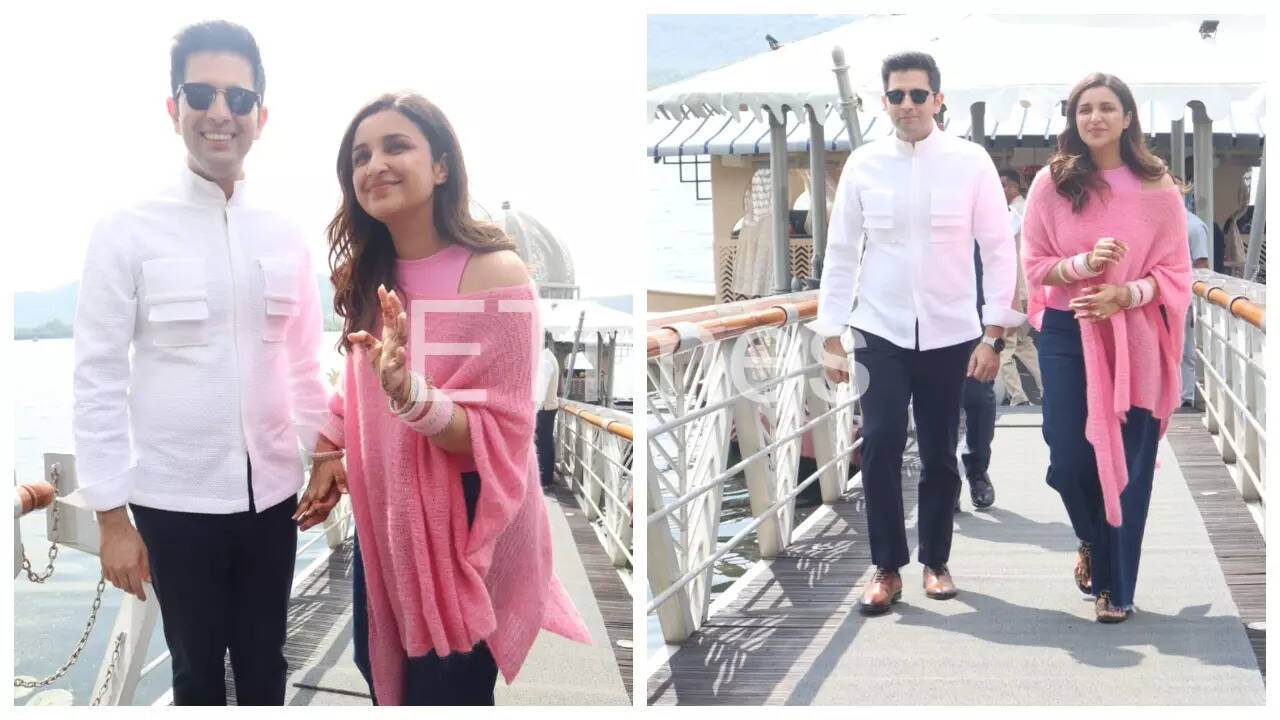 The world eagerly awaited the first glimpse of the newlyweds, Parineeti Chopra and AAP leader Raghav Chadha, and their first pictures post wedding have finally emerged, setting social media ablaze with their sheer elegance and infectious joy.
In the initial snapshots from their grand union at The Leela Palacein Udaipur, Parineeti Chopra and Raghav Chadha radiate happiness as they embark on this new journey together.The images capture the essence of their love story and the magic of their special day.
Parineeti, the Bollywood beauty, looked nothing short of a princess in her bridal attire. Her traditional ensemble was adorned with intricate embroidery and exquisite jewelry that accentuated her natural charm. Her smile, filled with warmth and happiness, stole the spotlight in every frame.
Check out the picture here!
On the other hand, Raghav Chadha, the groom, exuded grace and confidence in his regal wedding attire. His charismatic presence perfectly complemented Parineeti's grace, making them a truly captivating couple.
The couple's chemistry is adorable in the pictures, with their eyes locked in love and their hands tightly entwined. The wedding photographs also showcase the magnificent backdrop of The Leela Palace and the serene beauty of Lake Pichola, creating a fairytale-like ambiance.
The guests in attendance, including political luminaries like Delhi Chief Minister Arvind Kejriwal and Punjab Chief Minister Bhagwant Mann, as well as stars from the entertainment industry like Manish Malhotra, Sania Mirza, and Harbhajan Singh, added to the glamour of the event.
These initial glimpses into Parineeti and Raghav's wedding have left fans and well-wishers enchanted by the couple's love story and the grandeur of their celebration. As more pictures and details emerge, the world eagerly awaits to witness the full spectacle of their magical wedding day.