Arizona resident Jacob Chansley, the Jan. 6, 2021 rioter dubbed the "QAnon Shaman" whose image was ubiquitous on televisions as he wore face paint with animal fur and horns, plans to run for Congress in 2024.
The 35-year-old filed a statement of interest last Thursday, which, according to the Associated Press, indicates Chansley wants to run as a Libertarian in next year's election for the 8th Congressional District seat in Arizona.
Rep. Debbie Lesko, R-Ariz., announced in October that she will not seek re-election to her seat, which the 64-year-old woman was first elected to in 2018. Her term will officially end in January 2025.
JAN. 6 RIOTER 'QANON SHAMAN' JACOB CHANSLEY SECURES EARLY RELEASE FROM PRISON TO HALFWAY HOUSE, LAWYER SAYS
Chansley, 35, is widely recognizable as the shirtless and face-painted man who, according to one federal judge, became the "very image" of the Jan. 6 riot at the U.S. Capitol.
Numerous pictures and videos from the riot show Chansley carrying an American flag through the Capitol building as a mob of then-President Trump's supporters engaged in violent confrontations with police outside. 
Footage from the Capitol showed Chansley being escorted around the building by Capitol Police officers. At one point, at least nine police officers were seen close to Chansley, and none of them slowed him down.
FORMER LAWYER FOR 'QANON SHAMAN' SAYS JAN. 6 FOOTAGE WASN'T SHOWN TO CLIENT, CALLS PRISON SENTENCE A 'TRAGEDY'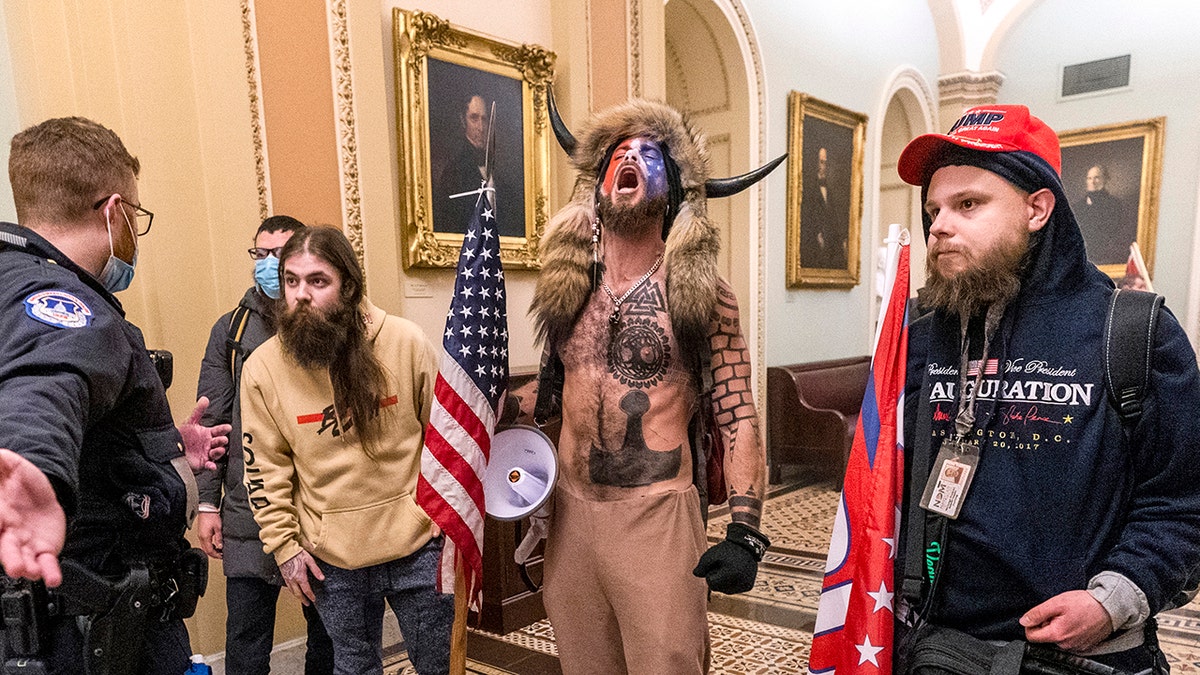 After the riot, Chansley was arrested and charged in connection with the riot. He pleaded guilty to civil disorder and violent entry to the Capitol in September 2021. 
Chansley was sentenced to 41 months in prison in November 2021, and after serving about 27 months, was transferred to a Phoenix halfway house in March 2023.
In a lengthy speech at his sentencing hearing, Chansley said he was "wrong for entering the Capitol" and did not excuse his actions.
JUSTICE DEPARTMENT APPEALS SENTENCES FOR PROUD BOYS ALREADY TO SERVE DECADE PLUS OVER JAN. 6 CAPITOL RIOT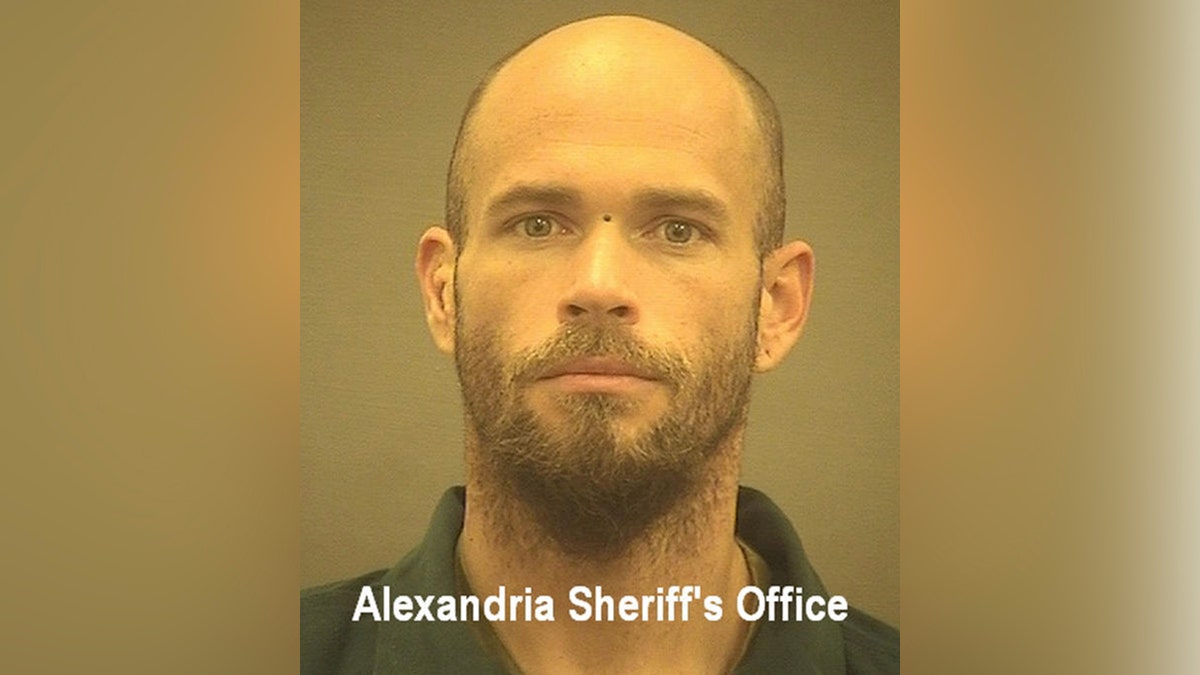 "I am in no way, shape or form a violent criminal… no way a domestic terrorist," Chansley said. "I'm a good man who broke the law. … I am truly repentant for my actions."
He is among the more than 700 people sentenced in relation to Capitol riot-related federal crimes.
CLICK HERE TO GET THE FOX NEWS APP
Chansley previously called himself the "QAnon Shaman," but has since disavowed the QAnon movement.