House Democrats, with the help of a small group of Republicans, on Monday successfully blocked an effort led by Rep. Marjorie Taylor Greene, R-Ga., to impeach Homeland Security Sec. Alejandro Mayorkas in a straight up or down vote.
The final vote tally was 209-201, with eight Republicans joining all Democrats in support of the latter party's motion to stop that floor vote, and instead refer the impeachment resolution introduced by Greene to the House Homeland Security Committee. Twenty-four members — 12 Democrats and 12 Republicans — did not vote on the measure.
The eight Republicans who joined Democrats included Reps. Ken Buck, R-Colo., Darrell Issa, R-Calif., Tom McClintock, R-Calif., Patrick McHenry, R-N.C., John Duarte, R-Calif., Virginia Foxx, R-N.C., Cliff Bentz, R-Ore., and Mike Turner, R-Ohio. 
WH DISMISSES REPORTER ASKING IF BIDEN 'EMBARRASSED' ABOUT LIBERAL CITY'S 'TOTAL MAKEOVER' BEFORE XI VISIT
Greene introduced the resolution to impeach Mayorkas on Thursday, which would have forced a vote on impeachment without a hearing or a committee markup. If voted on and passed, it would have sent his impeachment straight to the Senate for trial.
Mayorkas has faced increased calls for his impeachment over the past year concerning his handling of the border crisis. At the same time, Republican lawmakers have repeatedly raised concerns about the risk to national security and public safety posed by the numbers of illegal immigrants evading overwhelmed Border Patrol agents amid the crisis.
Under Mayorkas, migrant encounters at the southern border hit an all-time record in September with a massive 260,000 encounters as border officials continue struggling to cope with the large influx, sources told Fox News Digital.
KARINE JEAN-PIERRE'S CLAIM BIDEN 'HAS DONE EVERYTHING' TO FIX BORDER CRISIS MET WITH MOCKERY: 'SPEAKS VOLUMES'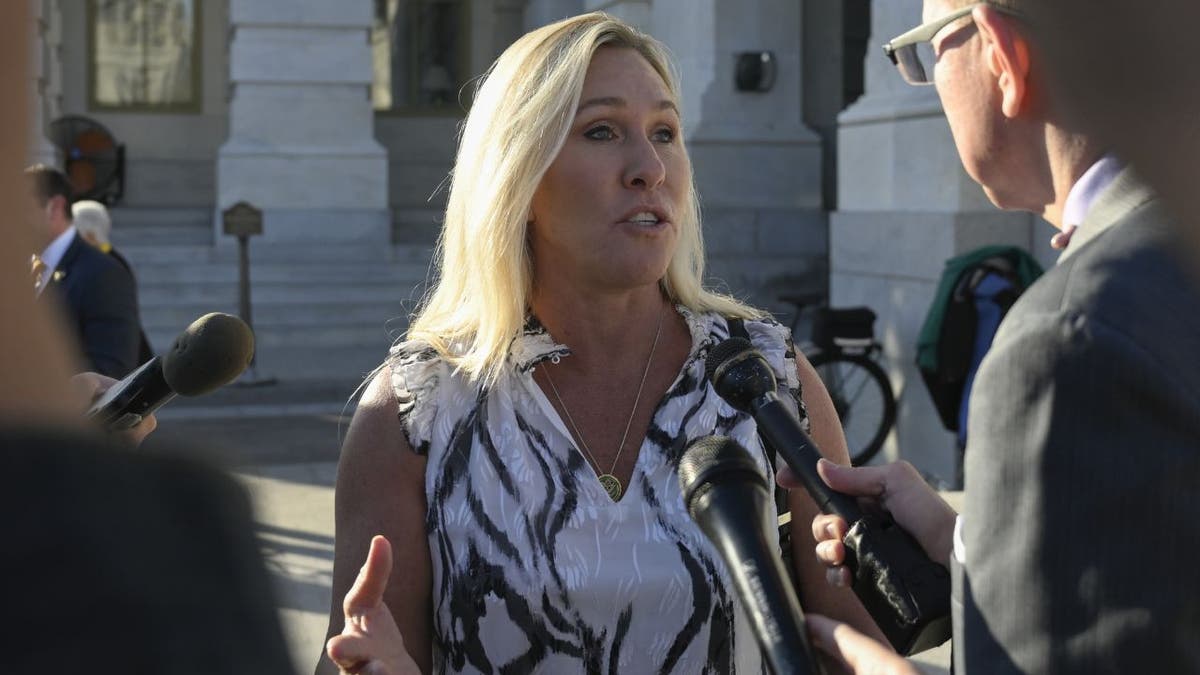 Last month, Mayorkas confirmed that over 600,000 illegal immigrants evaded law enforcement at the southern border during fiscal year 2023.
CLICK TO GET THE FOX NEWS APP
Fox News' Chad Pergram, Adam Shaw and Tyler Olson contributed to this report.